It looks like Gemma will be in trouble in Love Island Season 8 Episode 9. It seems like Luca will be upset, and Gemma will try her best to control the situation. Meanwhile, the other Islanders will face a new challenge after the sad elimination round. It will be hard for the group to deal with this new challenge while trying to deal with their bond. Keep reading to know more.
Love Island Season 8 Episode 9 Preview: What Will Happen Next?
Gemma and Luca continue to bond with each other. They share their feelings and how they want to continue their relationship. But Gemma accidentally calls Luca Jacques. Well, it creates problems between them. Luca never expected such a blunder from Gemma's side, and they will have a heart-to-heart conversation regarding this matter.
Later Tasha and Andrew will visit the Hideaway. Ekin-Su and Davide will continue to bond. Later the Islanders will attend a shimmer and shine party that will drop two bombshells on them.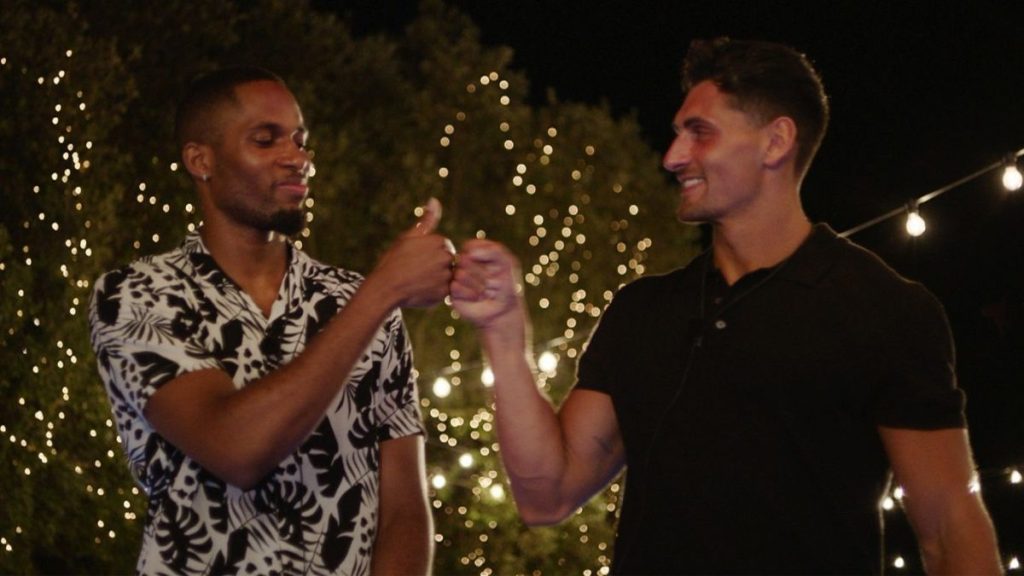 A Quick Recap!
In the previous episode, someone's ex-boyfriend Jacques entered the villa. He decided to spend some time with Tasha as he needed to select someone to stay in the villa. He talked about his past relationship and how surprised he was to see her in the villa. As for Luca, he talked ugly about Jacques while pampering Gemma. Meanwhile, Jacques flirted with Tasha. Soon Amber entered and took Tasha away. She discussed Paige's situation with her and asked her to stay back.
Over with Indiyah, she and Ikenna opened up about their true feelings for each other and shared a kiss. She asked him what he was waiting for and revealed she needed some reassurance that he, too, had the same feelings just like her. Davide seemed upset seeing Ekin-Su enjoying time with Jacques.
Meanwhile, Ekin-Su talked about Jacques' eyes and how sexiest they are, but she said she also loved Paige. She flirted with him despite she paired up with Davide. Later they all left the fire pit and headed to sleep. After that night, Ekin-Su revealed to the girls that Davide cuddled with her and kissed her on her thighs, and now she felt like they could go together. Soon the topic shifted to Jacques and how attracted he was. In the kitchen, Ikenna seemed excited to prepare breakfast for Indiyah. So when she joined him, he fed her, and they shared a kiss.
As for Ekin-Su, she seemed happy with Davide's new side and wanted to know him more. Later in the night, Afia had a nice time with Jacques. She told him that he was hot. They both had enjoyed their time, and soon the scene shifted to Luca and Gemma. They talked about their feelings and how they wanted to spend more time together later, and they shared a kiss.
Later Amber received a text that asked the islanders to gather near the fire pit. Afia and Paige were asked to come in front of the fire pit as they remained the single girls in the show. Then, Jacques was asked to select a girl, and the remaining girl would leave the villa. She picked up Paige, and Afia left the villa.
Love Island Season 8 Episode 9: Release Date
Love Island Season 8 Episode 9 will air on June 15, 2022, at 9 pm GMT only on ITV2 and ITVhub. The all-new episode airs every day except Saturday. It's available for UK viewers on ITV2, while international viewers can stream the show on Hulu. Stay tuned. TechRadar247 will keep you updated.