Nandor was worried about his marriage, and things turned drastic between them. However, it isn't over yet. Now Nandor will find himself in the middle of chaos in What We Do In The Shadow Season 4 Episode 7. He will have some differences from his close friend. Meanwhile, Guillermo will be somewhere away from him. So it will be hard for him to deal with the situation. Keep reading to know more.
What We Do In The Shadows Season 4 Episode 7: What Will Happen Next?
The following episode, "Pine Barrens," will focus on Nandor and Lazslo. They will go on a hunting trip. But will be stuck in an isolated cabin. There they will voice their differences and how they can't stay together during the hunting session. Meanwhile, Nadja will enjoy her girls' night. She will be excited to celebrate it with her friends. But things will change soon, and Nadja will find herself in trouble. As for Guillermo, he will finally reconnect with his estranged family after 12 years.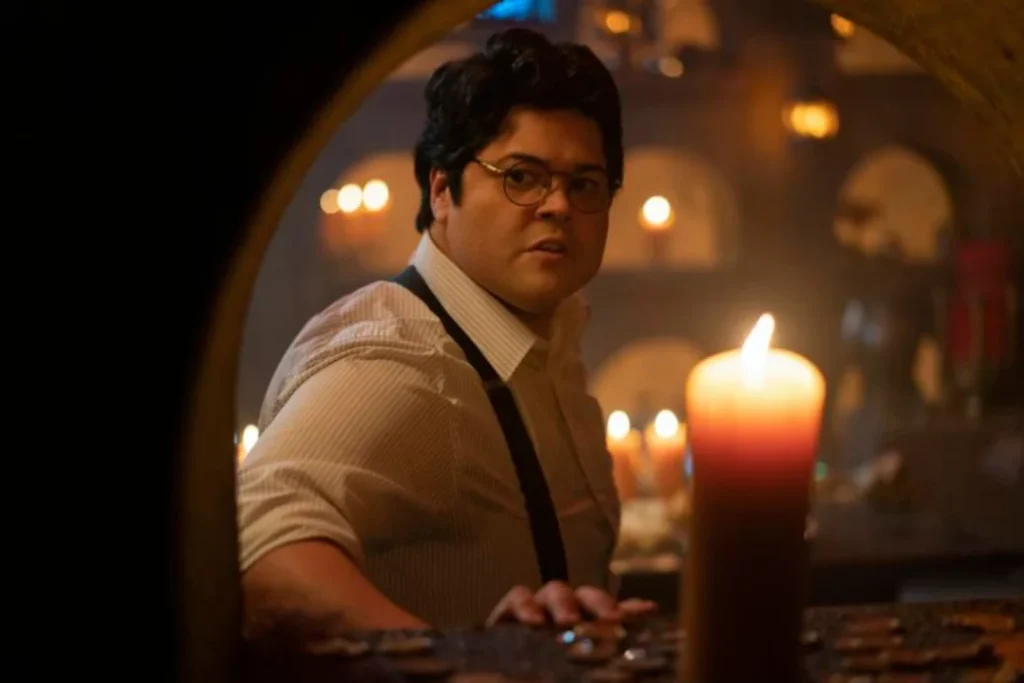 A Quick Recap!
Previously in What We Do In The Shadows Season 4 Episode 7, Marwa and Nandor's wedding was approaching. But Nandor was tense and believed somebody was trying to cancel the wedding. Guillermo decided to help Nandor as his best man. But he didn't sleep for a week, so The Guide and Nadja decided to help him. But his wish was too much. It made them furious. In order to fulfill his demand, he used his last three wishes. He wished to restore Baron's old body so he could manage the wedding. The next, he wished to bring back a dodo bird to life.
So they could eat it at his wedding. The last wish was to make Mawra like everything that Nandor liked. Baron started the marriage liturgy at the wedding, and people started stating reasons why the couple shouldn't get married. After an hour, Marwa voiced her concern and decided to cancel the wedding. But Nandor's third wish made things workable for him. She decided to go with the wedding as she liked what Nandor liked. But Nandor was upset as his wish made her change her will.
What We Do In The Shadows Season 4 Episode 7: Release Date
What We Do In The Shadows Season 4 Episode 7, titled "Pine Barrens," will air on August 16, 2022, at 10 pm ET on FX. You can also stream it the following day on Hulu. Apart from this, all four seasons are available to stream on Disney+. Stay tuned. TechRadar247 will keep you updated.