Tony 'Lee' Dow is one name that people have heard of once in their lifetime. The actor and director Tony Dow, best known for his work in "Leave It To Beaver," died this year at 77. He was best known for his work and polite nature. Even in his 70s, he returned stronger while dealing with many personal issues. However, the best thing we should learn from him is his never giving up attitude. Although he left us this year, his memories will stay with us forever. In such a wonderful time, let's recall some of his work and learn about Tony Dow's Net Worth. Keep reading to know more.
Early Life
Born and raised in the Hollywood neighborhood of Los Angeles, California, Dow was the son of a stuntwoman, Muriel Virginia, and John Stevens Dow, a contractor and designer. He had a knack for swimming and trained as a swimmer in his youth. Dow was also a Junior Olympics diving champion before joining his acting career.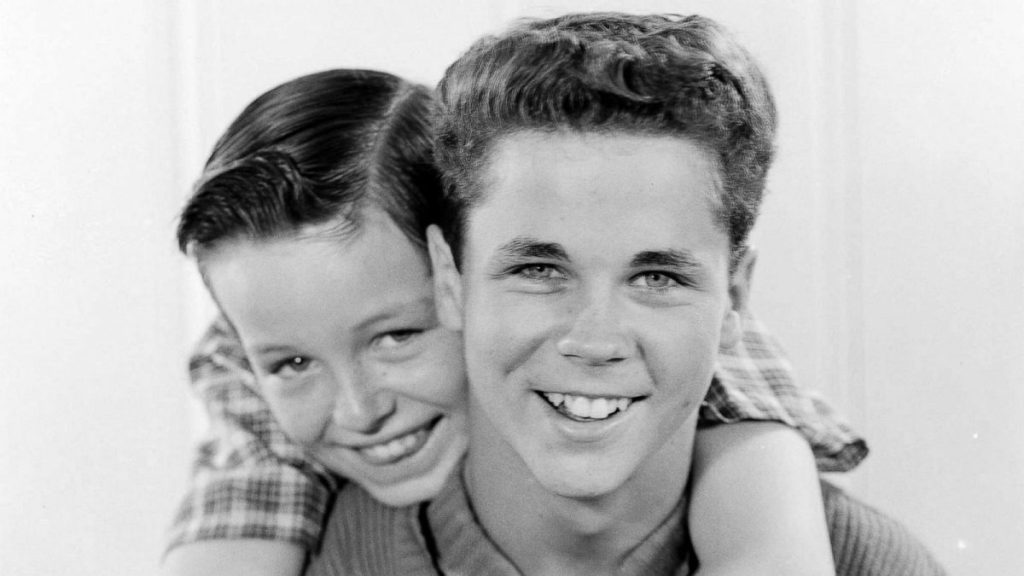 Tony Dow Career
Thrived As Actor And Filmmaker
Dow started his screen career when he was a teenager. He auditioned and landed the role of Wally Cleaver, the older brother of Theodore Beaver Cleaver in Leave It To Beaver. After gaining popularity, the producer wrote some episodes centered on Wally's dating life, friends, after-school jobs, and car. It was just the beginning of his career. Leave It To Beaver cast also featured Jerry Mathers, Barbara Billingsley, Hugh Beaumont, Ken Osmond, Frank Bank, and more.
After the show, Dow appeared on other TV shows, including Dr. Kildare, My Three Sons, Never Too Young, The Greatest Show On Earth, and five episodes of Mr. Novak. However, between 1965 and 1968, he didn't appear on TV and served in the US National Guard. But after a break, he guest-starred on TV shows like Love, Adam-12, Knight Rider, American Style, The Mod Squad, Square Pegs, The Hardy Boys, and Emergency.
Dow continued his acting career in the 1970s while working in the construction industry and pursuing filmmaking and journalism. He once again got a chance to play Wally in The Kentucky Fried Movie in 1977. Dow again reprised his role for a movie and sequel series for which he wrote an episode. He was also honored by Young Artist Foundation for the Former Child Star Lifetime Achievement Award for his role- Wally Cleaver. Dow made his debut as a filmmaker for The New Lassie in 1989, only for a single episode. Then he returned with back-to-back brilliant shows and movies.
Passionate Artist
Apart from his screening career, Dow created bronze sculptures. He's also a sculptor and created many popular abstract bronze sculptures. Dow's views about his work- those figures aren't meant to show reality. But it was just the truth and interaction that he felt and how the piece of Topanga Canyon turned into a wonderful piece of art. In fact, Reuters wrote Dow's work features humanlike forms and is widely open to the viewers' interpretation. In December 2008, he was one of the three sculptors at the Societe Nationale des Beaux-Arts exhibition in France, where he represented the US. His sculpture was exhibited at the Parisian shopping mall. A woman's bronze figure was holding a shield named Unarmed Warrior.
Personal Life
How Many Wives He Had?
In June 1969, Tony Dow finally decided to settle down and married Carol Marlow. But sadly, their marriage didn't last and ended in 1980. They both had a child together. His name is Christopher, and he is an actor now. However, Dow didn't take much time to find a new partner. Later in June 1980, Dow married Lauren Shulkind. She is a mosaic artist and a very creative person, just like Dow. After 40 years of marriage, the couple finally found their dream house in Topanga Canyon, Los Angeles County.
Soon they transformed the house into an idyllic retreat for an artist. The couple decorated the entire house with hand-crafted decorations. Soon Lauren stated that she was proud of Tony. She added that her love is passionate about all the stuff he's capable of doing. She also mentioned that he's a designer, builder, and sculptor. Lauren added that she loves his creation and looks in amazement at all his creations.
Tony Dow's Critical Health
However, something wasn't right, as he shared in the 1990s that he was suffering from clinical depression. He then starred in self-help videos while dealing with his depression. Soon everything came back on track. But in 2021, Dow was hospitalized as he suffered from pneumonia. He spent a whole day in the hospital's emergency room as there were no beds for non-COVID patients. He even tested five times, and the reports came out negative. But he came back stronger after a week.
Is He Alive?
Although Dow returned home, his health remained a major concern. He wasn't feeling well the whole year. But despite this, he started living a normal life. However, things didn't remain normal. A year later, Dow learned that he had liver cancer. Soon his wife Lauren addressed his condition on Facebook. She revealed that his husband was diagnosed with cancer. But he'd been fighting bravely with it. But things didn't go well.
Shortly Tony Dow's management team announced that he had died. But his son Christopher rubbish all such posts and informed fans that his father was alive but not doing great. Christopher kept on updating fans about his father's condition. Sadly he died at the age of 77. On July 26, 2022, his family reported that Dow was battling for his life with hospice care in Topanga, California. But what was Tony Lee Dow's net worth when he breathed his last breath?
Jerry Mathers Mourns At Dow's Death
After Dow's family announced Tony Dow's death, his co-star and friend Jerry Mathers took to Facebook. Dow and Mathers rose to fame as The Beaver brothers Wally and Theodore. Just like their onscreen connection, the star shared a tight bond. Their friendship lasted six decades and sadly ended with Dow's death. Soon after Mathers learned about his friend's death, he posted a heartfelt message. He described Dow as loving, generous, humble, and sincere. Mathers mentioned that Tony was not only his brother on the sitcom but also in his life. His demise had left an empty place in his heart that won't be filled.
Tony Dow Net Worth
The veteran actor was known for his large and great work history. He did a lot in his entire life and gained awards and acknowledgment from his fans. However, his last two years were quite painful for him. But still, he never stopped to come back stronger. Speaking of his net worth, as per the reports, Tony Dow's net worth was $5 million. He amassed a huge amount with his constant appearance before and behind the camera.
The Leave It To Beaver star stepped behind the camera and came up with his iconic and marvelous directions for TV series like Harry, Babylon 5, Coach, and the Hendersons. Nevertheless, Dow also showed his filmmaking talent in his own series, the Leave It To Beaver reboot. Despite his acting and filmmaking career, he stepped forward to pursue a career as a producer and successfully produced a few blockbuster movies. These include Highschool USA, Back To The Beach, The Kentucky Fried Movie, and Still The Beaver. So no wonder this was the reason behind Dow's silk-stocking cash rich.
Tony Dow still lives in the heart of his fans. Despite his death, his work and art still inspire the new artist. Did he inspire you too? Comment down your thoughts below. Stay tuned. TechRadar247 will keep you updated.