Finally, King and So-rang started coming closer to each other, and she also shared her feelings for him. But it seems like the couple will face a tough time in The Forbidden Marriage Ep 10. This is because the previous episode's closing moment dropped a bombshell on King. Now it remains unclear how he will react. Apart from this, So-rang is still swaying to figure out what she wants. Further, she has been keeping a secret from King. Will she tell him? Keep reading to know more.
The Forbidden Marriage Ep 10: What Will Happen Next?
The upcoming episode will finally reveal how So-rang will deal with her past. King doesn't know that she is Lady Ye Hyeon-seon, and things will turn messier between them after learning the truth. All that time, So-rang has been hiding her true identity as she lost everything in the past, and she doesn't want to relive it. But King has already heard it and is hurt about it. He also tells her not to return to the palace. However, it seems like Shin-won will step in and try to speak to King to dissolve the grudges. But can he do that? It remains unclear.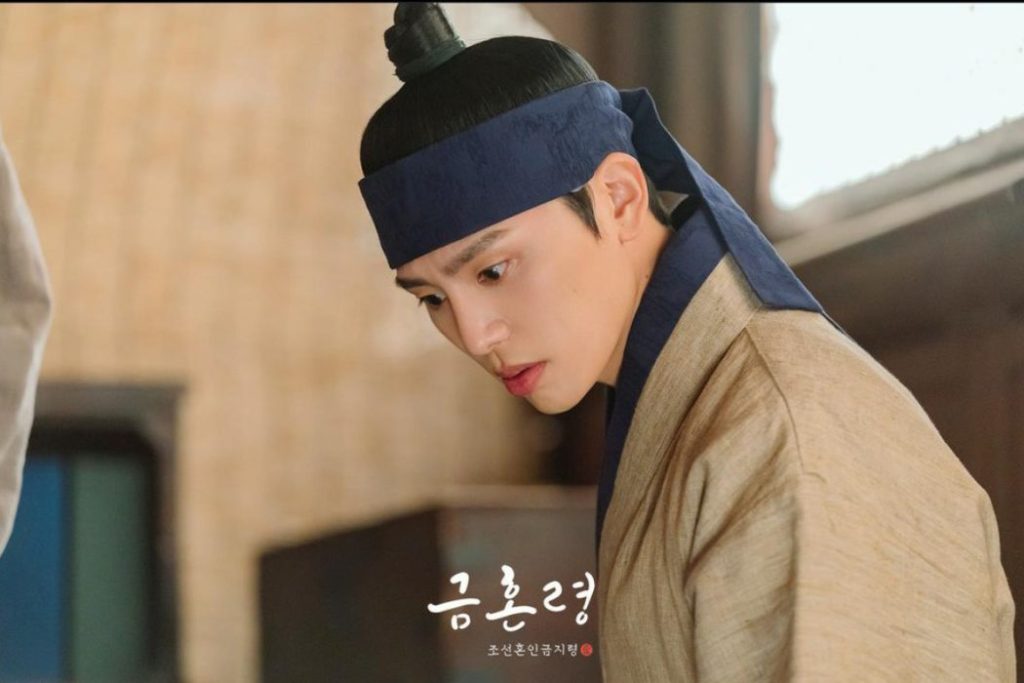 A Quick Recap!
In the previous episode, King tried to find Shin-won and missed him while walking outside his chamber. Minister Sul-rok approached Eunuch Se-Jang as he knew that Court Lady Won-nyeo was also leaving. At the same time, So-rang was thinking about Shin-won's poisoned arm and parting from him. At the time, King entered her room and told her about his feelings. Meanwhile, Eunuch Se-Jang cornered Lady Won and asked why she was leaving. She told him that she hoped to locate her lost husband and son before it was too late. Gwang Yi comforted Hae-young, who seemed angry as he didn't tell her that Chun-Seok would die. Back to the palace, So-rang and King bickered on her perverse thoughts.
King later talked to Minister Sul-rok, who suggested So-rang be pregnant with him as it could help her become queen. But the King was shy enough to proceed. Later the King and So-rang went out on a date under the pretext that he wanted to observe. They spent a nice time together and came closer too. Later that night, when King tried to kiss her, she stopped him and said she didn't want to become his concubine. But King promised to make her queen. The following day, So-rang spoke with Court Lady Won, who told her to trust the process and have faith in love. King was surprised when she started showing him affection but later learned about Gwang Yi's condition. So she left the palace.
The Forbidden Marriage Ep 10: Release Date
So-rang needs to find a way to discuss the matter with King. Now how he will react remains unclear. But don't worry. You will soon find it in The Forbidden Marriage Ep 10. It will air on January 14, 2023, at 9.50 pm KST. It will be available on the local Korean network MBC. Meanwhile, the international audience can stream it on Rakuten Viki. Stay tuned. TechRadar247 will keep you updated.