Joseph Quinn earned a huge fan following right after the release of Stranger Things Season 4. He stole the show with his performance as Eddie Munson in the latest installment of this sci-fi drama. Apparently, his death was the most traumatic part of the fourth installment, whereas his playing Master of the Puppets on the top of the van to attract bats was the most iconic scene. Joseph earned more than 2 Million followers on Instagram last year only. And one of them was Doja Cat. However, due to his character, several people believe that Joseph Quinn is gay. The flamboyant character of Stranger Things makes fans talk about Quinn's sexuality. So, is Joseph Quinn Gay? Is he dating Doja Cat? Continue reading to get all the answers.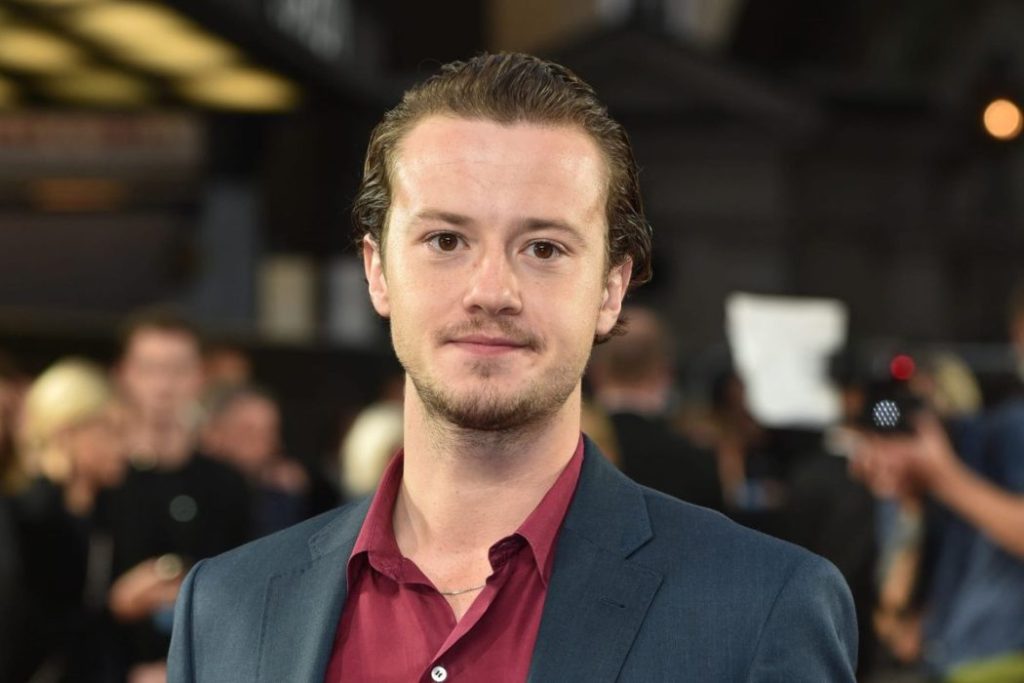 Joseph Quinn Career
Joseph Quinn is a British actor who had a mediocre acting career until his appearance in Stranger Things Season 4. He started his acting career back in 2011 with an appearance in Postcode. Quinn finally received a big break in 2016 when he got the role of Arthur Havisham in Dickensian. He also appeared in the seventh season of Game of Thrones. However, he only appeared for a brief time in the fourth episode, "Spoils of War."
Joseph Quinn made several brief appearances, but he wasn't that famous. The turning point of his career was his role as Eddie Munson in Stranger Things Season 4. This performance changed the game for Joseph, and now he has a huge fan following worldwide. 
Is He Dating Doja Cat? 
Joseph Quinn's fellow star Noah Schnapp has revealed that Doja Cat was interested in Joseph Quinn. Noah revealed in a TikTok video that Doja texted him, "Noah, can you tell Joseph to hmu?" After that, she quickly asked if Joseph was single or not. Noah gave her a nod and told Doja Cat to slide in Joseph's DMs. However, Doja replied that she didn't know Joseph's Insta or Twitter, so there was no DM for her to slide. Hence Noah provided her with Joseph Quinn's Instagram handle. She did press the follow button, but it seemed like things didn't go very far for them. Doja Cat even called out Noah for unveiling her texts. 
So, yeah, Joseph Quinn is not dating Doja Cat. Joseph actually likes to keep his life private. He didn't even manage his own Instagram account. Recently, he was linked to a model named Alicia Davis. But in the end, it turned out that it was just rumored. All the reports claimed that he is currently single. 
Is Joseph Quinn Gay? 
So, the question still remains, "Is Joseph Quinn Gay?" So, the answer is "No." Neither he nor his character in Stranger Things is gay. Joseph himself shipped Chrissy and Eddie during an interview. Joseph never talked about his sexuality, but it is to be believed that he is quite straight. Recently, his fellow actor who helped set him up with Doja Cat, Noah Schnapp, came out as gay. He stated that his real life is more similar to Will Byers than he thought. Joseph Quinn hasn't made any announcement so far. So, it is safe to assume that he is not gay. 
Did you like Joseph's performance in Stranger Things Season 4? Do you think he will return in the final season? Let us know your thoughts in the comments. Also, keep following TechRadar247 for amazing entertainment facts and news.