Nikki Bella is a famous name in the wrestling entertainment business with a huge following on the internet. People remember Nikki and Brie Bella as the infamous Bella twins who used to wrestle in WWE. But Stephanie Garcia-Colace is her real name, and she is a retired professional wrestler from WWE. Although she has appeared in various movies and TV shows, WWE became the reason for her outlast among people. But how much is Nikki Bella net worth count?
Nikki and her twin sister came to the industry following a development territory of WWE in Florida. They both came to WWE in 2007 and signed to fight in Florida Championship Wrestling. The duo also started their journey from Florida to become world-famous soon after.
Early Life
Nikki Bella, also known as Stephanie Nicole Garcia-Colace, was born in San Diego on Nov 21, 1983. She was born to a Mexican and Italian descent family to Jon Garcia and Kathy Colace. Nikki's interest in sports came early in her childhood when she and her sister played soccer for Scottsdale club in elementary school. After finishing school, Nikki did her graduation from Chaparral High school in 2002. Bella's beauty got her to try her luck in modeling, acting, and advertisements.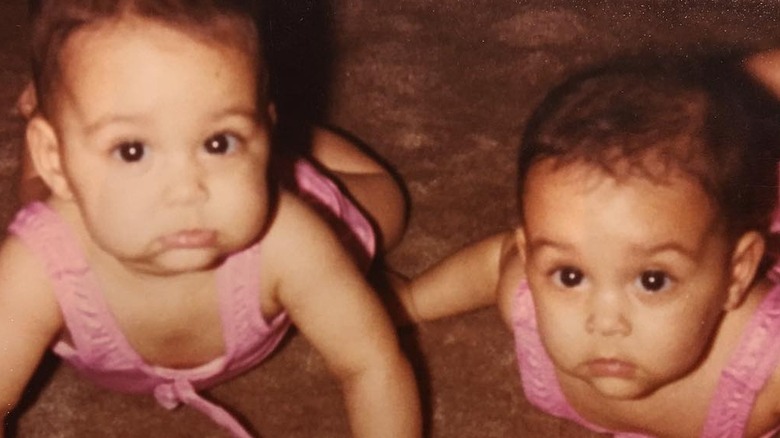 Nikki made her debut on National television with the Fox reality show called 'Meet My Folks.' And soon after the show, they became the World Cup twins for Budweiser in their campaign. The two sisters were clicked with a World Cup in their hands. So, how much is Nikki Bella Net Worth?
WWE Career
Nikki came to WWE in 2007 when she signed a contract for the development line in Florida Championship Wrestling. After signing the contract in June, her debut fight in the ring came on Sept 15, 2007. After many years of struggle in the industry, her time came in the year 2012. Nikki won her first WWE Divas championship belt after winning against Beth Phoenix. However, her triumph was a short live one losing the title in one week.
After becoming a familiar face in the WWE, the two sisters soon started challenging different figures. Although Nikki would most often lose, she did not stop trying to impress the audience with their tricks. Nikki would either ride solo or form a tag team with her sister Brie Bella. Gliding through her career, she fell for the famous Wrestler John Cena and started a relationship with him. The two became the perfect couple who the WWE industry liked watching. And soon after a while, she announced her retirement from wrestling on her Instagr am account. Nikki's fan base was so loyal that they would still like to see her back in the rings.
Also Read: Is Pedro Pascal Gay? Know About Star's Sexuality, Relationships, And Networth!
Nikki Bella Net Worth
At the time of writing, the one half of the Bella sister Nikki is worth over $10 million. After finishing their career as Wrestler in 2017, they became WWE'S brand ambassadors. Apart from the entertainment business, the sisters own a wine label and clothing, which offers various income channels. Nikki also hosts various shows, and she also has her own podcast where she and her sister talk about multiple topics.
Nikki Bella's Husband
The WWE Divas champion tied her not to Artem Chigvintsev. The two met at a dancing show called 'Dancing with the stars'. The two got married last year in August after two years of engagement. The dancing couple also gave birth to a boy 2020 named Matteo Chigvintsev.
Before Artem, Nikki had a long-running relationship with John Cena. The two were quite famous and adorable on the internet. Unfortunately, the two called it before going all the way to the marriage and went different ways. Still, the two are renowned as the most famous couple in the history of WWE.