It seems like Dong-hui is going to take control of the situation and target Haeng-seon in a far more sinister way in Crash Course In Romance Ep 14. Well, the last time, he tried to create indifference between Chi-yeol and Haeng-seon. But his plan failed, and now he's planning to take revenge on her. Further, the audience has witnessed that Dong-hui has an intense obsession with Chi-yeol and doesn't want to see him with Haeng-seon. It looks like Haeng-seon is in danger now. But how far will Dong-hui go to fulfill his sinister desires? Let's find it out.
Crash Course In Romance Ep 14: What Will Happen Next?
The upcoming episode will shed light on Dong-hui's intention. Well, he wants to push Haeng-seon out of Chi-yeol's life. He blames her for snatching his beloved one, Chi-yeol. At first, he decided to kill her. But he then changed his mind. Now he wants her to experience the same pain he felt when Chi-yeol fell in love with her. Sadly, it may cost Hae-e's life. She is still unreachable, and Haeng-seon and everyone, including Chi-yeol, worries for her. They will contact the cops to find Hae-e.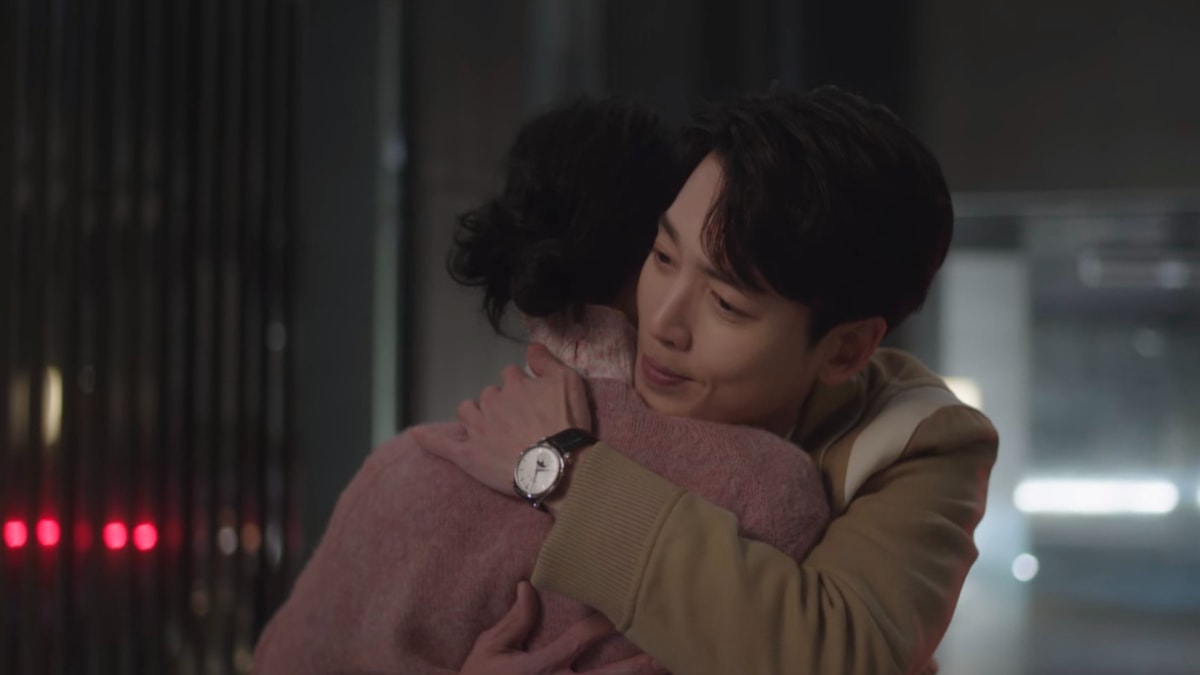 However, things will turn drastic when it is revealed that Sun-jae's mother was last seen with Hae-e. Well, Sun-jae's brother, Hui-jae is already in police custody, and the detectives believe his mother is hiding something. So it will eventually create problems for her. Meanwhile, Hui-jae will open up about I-sang's murder case. He has seen the culprit and now tries to help law enforcement to find the real murderer.
A Quick Recap!
Previously in Crash Course In Romance Ep 13, Ji Dong-hui's true identity as a serial killer had been revealed. However, people around him weren't aware of his identity. Choi Chi-yeol saw Dong-hui as a good friend. But after watching his rude behavior toward Haeng-seon, he had conflicting thoughts. Dong-hui was eyeing Haeng-seon and wanted to kill her. Soon both Chi-yeol and Haeng-seon confronted Dong-hui to learn why he threw Haeng-seon in the water. But once again, he devised a brilliant lie and tried to manipulate them. His hatred towards her continued to rise, and he finally pulled off his plans to shoot Haeng-seon.
Elsewhere, Lee Sun-jae's mother threatened Hae-e about exposing her secrets. It could eventually end many lives. The former tried to threaten Hae-e so she could keep the secret of the leaked exam papers under wrap. If it were exposed, then Sun-jae and Hae-e would face cruel punishment. A distraught Hae-e then headed home. But on her way back home, she noticed someone was following her at night. It appeared Dong-hui had changed his plan. Instead of killing Haeng-seon, he targeted people close to hers. Soon everyone tried to contact Hae-e, who was unreachable.
Crash Course In Romance Ep 14: Release Date
The mystery continues to twist. You will learn the aftermath of Dong-hui's action in Crash Course In Romance Ep 14, which will air on February 26, 2023, at 21.00 KST. The all-new episode air every Saturday and Sunday. The local Korean audience can stream it on tvN, while the global audience can catch it on Netflix. Stay tuned. TechRadar247 will keep you updated.