The show is inching closer to its end, and fans are curious about how this mystery unfolds. Since the beginning, fans have been rooting for our power couple. But they faced plenty of setbacks throughout the season, and now they have to make a big decision. Crash Course In Romance Ep 16 will be pretty challenging yet satisfying for the fans as Dong-hui will get what he bargains for. It will also reveal Hae-e's faith and what she wants to do now. As for our leading couple, they have something to work on. Let's see what it is.
Crash Course In Romance Ep 16: What Will Happen Next?
In the upcoming episode, Haeng-Seon will confront Hae-e's birth mother, who never tried to contact Hae-e before, and now she's trying to steal her from Haeng-Seon. But she will try not to create a scene as Hae-e is still in the hospital. They will soon receive good news. Hae-e will wake up and reveal everything about Dong-hui. Chi-yeol will be surprised to learn that Dong-hui targeted Haeng-Seon, not Hae-e. Soon the police will take him into their custody and continue the investigation. Later they will know that Dong-hui has a connection with all the mysterious murder cases. Meanwhile, Sun-jae will approach Hae-e and reveal his true feelings for her. Chi-yeol and Haeng-seon will reunite, and he will stop tutoring.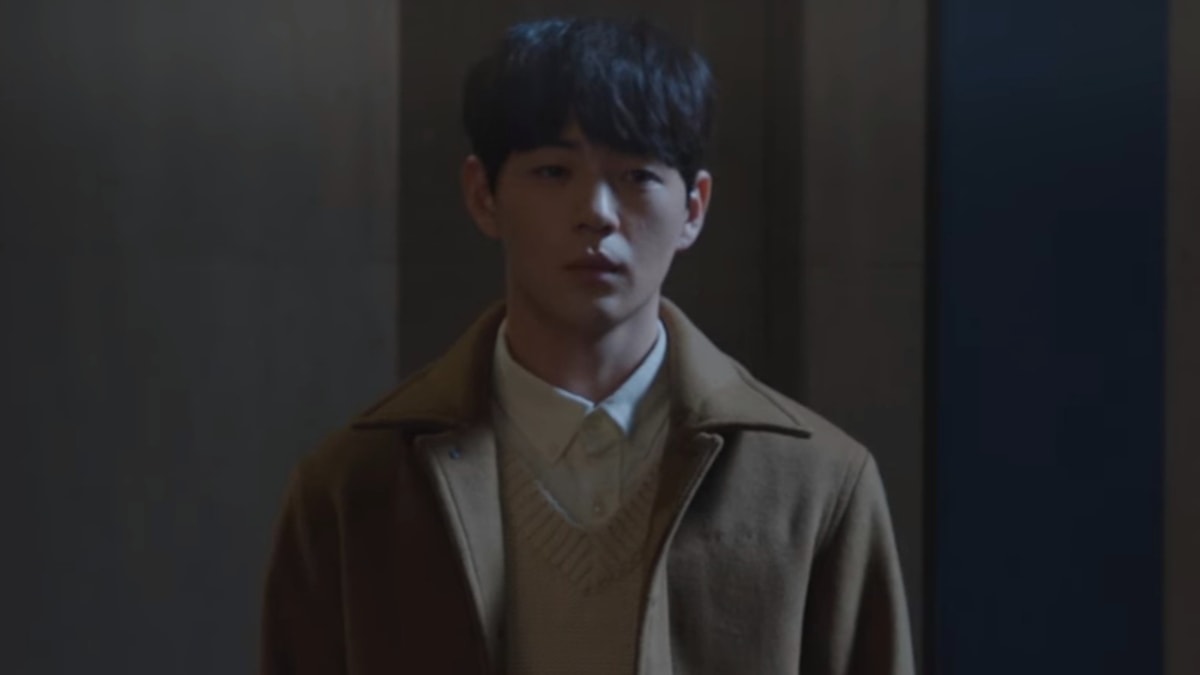 A Quick Recap!
In the previous episode, Chi-yeol kept an eye on Dong-hui after suspecting he was behind Hae-e's accident. So he followed Dong-hui and learned about where he lived. However, it wasn't enough for him, so he started following him throughout the time. During this time, he learned the true identity of Dong-hui. Dong-hui revealed that he was the little brother of Su-Hyeon, who died by jumping off the balcony. It finally created a mess for Chi-yeol, as it explored his past. But he somehow collected the evidence and told the cops about Dong-hui's mis thideeds.
But Dong-hui managed to escape the accusations, and Chi-yeol had no evidence suggesting Dong-hui tried to kill Hae-e. Meanwhile, Seo-jin wasn't in her senses. After her son blamed her for everything that had happened to Hae-e, she sought help to escape this guilt. She had no idea what to do now. All that she knew was she couldn't play with her son's future. But in the end, she decided to reveal everything. As for Hae-e, she was recovering. But the return of her birth mother created problems for Haeng-Seon. She chose not to interfere with them, but it led to an emotional breakdown.
Crash Course In Romance Ep 16: Release Date
The finale will help fans learn about Chi-yeol's game-changing decision. But what about Hae-e's birth mother? Will she take Hae-e with her? You will discover it in Crash Course In Romance Ep 16, which will air on March 5, 2023, at 21.00 KST. The local Korean audience can stream it on tvN, while the global fans can catch it on Netflix. Stay tuned. TechRadar247 will keep you updated.