As the show approaches its end, fans are eager to know whether Wan and Ki Tae will reunite in Our Dating Sim Episodes 5 And 6. The previous episode finally drops the confession bombshell, which fans have been waiting for so long. The show's beginning suggests that Wan has feelings for his best friend. But as the show progressed, their world crumbled, leaving fans to wonder how far it would take Wan to open up his heart. However, Our Dating Sim Episodes 5 And 6 will finally reveal how Wan will react. Keep reading to know more.
Our Dating Sim Episodes 5 And 6: What Will Happen Next?
The upcoming episode will focus on Wan's reaction. Well, Ki Tae had finally confessed his feelings for Wan and how he felt back then when he suddenly disappeared. Wan seems surprised, but a football hits Wan before he can utter a word. Ki Tae quickly rushes to help him and takes Wan to the school infirmary. He will stay by Wan's side, making things awkward for Wan. After gaining consciousness, Wan will be embarrassed to let Ki Tae see him in such a position. He will also share how painful it was to leave Ki Tae. But it remains unclear whether Wan will open up his heart.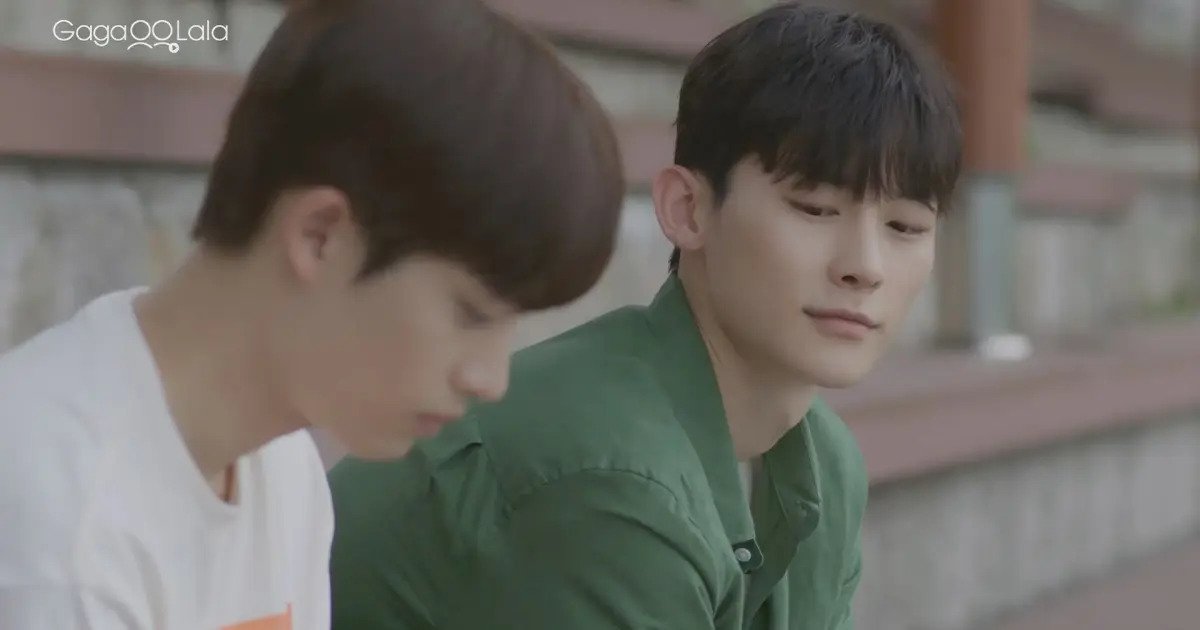 A Quick Recap!
In the previous episode, while Wan was trying to understand the mechanism of the coffee maker at work, Ki-Tae came forward to help him. But Wan left the break room, saying he no longer wanted coffee. Ki Tae tried to speak to Wan, but he refused and told Ki Tae not to cross the line. Tae-oh saw everything and asked Ki Tae about his situation with Wan. He wondered whether Ki Tae was bullying Wan and asked him to stay nice. Later Ki Tae learned that Wan blocked GameBoy (him) from reading his comics. As for Wan, he asked Tae-oh to join him for their lunch break, pissing Ki Tae.
Ki Tae asked Wan several times, but he kept ignoring him. On the other hand, Jamie tried to set Wan with her friend. As for Ki Tae, he found Wan at a restaurant and offered to pay his bill. But Wan refused to use his money. However, Ki Tae claimed that it was the company card. At the office, Ki Tae and Sunny had a match where Wan was rooting for Ki Tae. Everyone was shocked to see this; luckily, Ki Tae won the game. As a reward, Ki Tae had to be a model for Wan's gaming character. Later they headed on a field trip. Wan tried to trouble Ki Tae by forcing him to pose in an uncomfortable position. However, it ended with Ki Tae's confession and how hard it was for him to look for Wan in those seven years.
Our Dating Sim Episodes 5 And 6: Release Date
The upcoming episode will finally help the lead characters to come close to each other. Our Dating Sim Episodes 5 And 6 will air on March 23, 2023, at noon. It consists of a total number of 8 episodes with a runtime of around 17 minutes approx. The all-new episode follows a weekly release pattern, with two episodes airing every Thursday. It's available on streaming platforms such as Rakuten Viki.