Well, this K-drama is taking Young-soon's world to an extreme level. It opened up with Young-soon spending some beautiful time with her husband. But as the show progressed, it delved deeper into the world filled with the dark past and how Young-soon's life took such a nasty turn. The previous episode already significantly increased her suffering, and now The Good Bad Mother Episode 4 will break her down. She has just accepted her son and started living a wonderful life with him. But everything will fall apart after this latest jolting news. Let's see! What will it be?
The Good Bad Mother Episode 4: What Will Happen Next?
In the upcoming episode, Kang-ho will continue to recover. The tragedy has shattered him to the core, but there's also a bright side to this accident. It has brought him and his mother, Young-soon, together. Now she is working on staying with her son and building a healthy relationship with him. She doesn't want to lose him at any cost. So she starts his physical therapy and brings him back home. It brings them closer and gives Kang-ho another chance to live his childhood. His physical therapy also pays off well, and now he can move without his mother's help.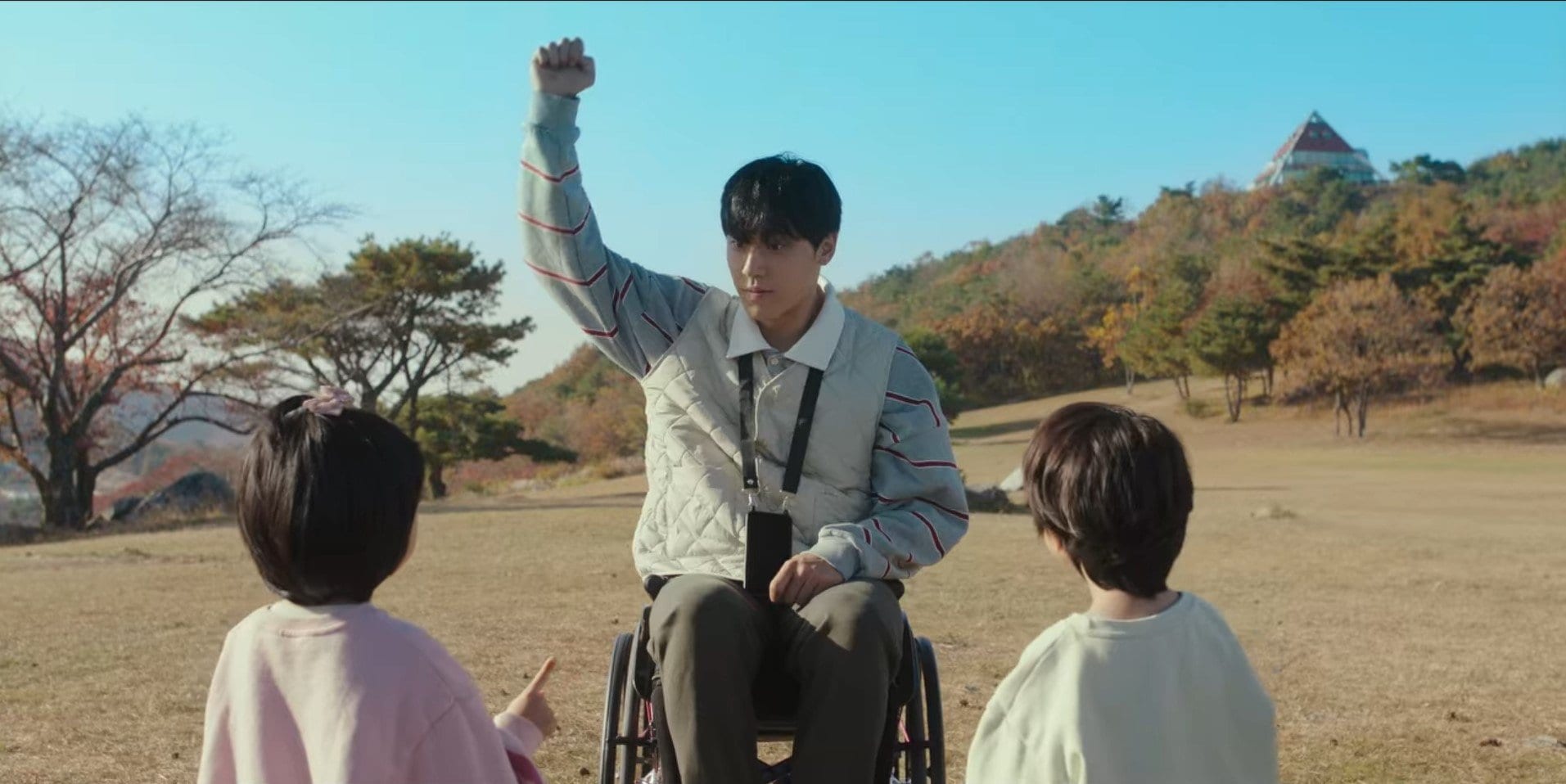 In the preview clip, he can also be seen playing with some kids on the field before he starts walking on his own feet. He even helps someone in the restaurant where he meets his estranged friends. With Kang-ho's expression, it looks like he has forgotten his memories, which is why he befriends Ye-jin, Seo-jin, and even Mi-joo. Now the drama will escalate when Mi-Joo gets a chance to be with Kang-ho again. But things soon take a nasty turn when Young-soon learns about Kang-ho's dark past. This secret may affect their relationship.
A Quick Recap!
The previous episode opened up with Kang-ho's horrible accident. Young-soon was heartbroken to see her son suffering and broke down in front of the nurse. The doctor later revealed that he would take time to return to his normal self, leaving Young soon to pray for him, despite their unstable relationship. Later, Woo-byeok learned about this accident and went to see Kang-ho. This incident left him wondering why the prosecutor made such a move and decided to investigate the matter. During his investigation, he learned that the truck was burned down, and all the evidence was removed. Soon the scene shifted to Tae-soo, who visited his daughter in the hospital.
She recovered from the accident, but he patted her on her excellent job. It turned out that Ha-young mixed something in Kang-ho's water to cause such an accident. Back to the present, a scared Ha-young asked her dad about Kang-ho's condition. Meanwhile, Woo-byeok suspected Tae-soo had something to do with this case and decided to look into this matter carefully. Kang-ho was later transferred to the general ward but still in poor condition. In the night, Mi-Joo realized that someone was following her, so she started attacking that man. But it turned out to be Sam-sik who asked about her feelings for Kang-ho. At the end of the episode, Mi-joo learned horrible news while Kang-ho began physical therapy.
The Good Bad Mother Episode 4: Release Date
The upcoming episode will bring plenty of twists to the audience's platter. You will learn it in The Good Bad Mother Episode 4, which will air on May 4, 2023, at 10.30 pm KST. It consists of a total of 14 episodes of almost an hour long. The all-new episode follows a weekly release pattern dropping two episodes per week. It is available to stream on Netflix, while the Koran audience can catch it on JTBC. Stay tuned. TechRadar247 will keep you updated.