After a long dramatic week, the islanders are ready to relax in Love Island Season 10 Episode 20. Well, the islanders are trying their best to deal with the next bombshell. The previous was undoubtedly a hell of a ride for several couples. However, Zach remained the hot topic after his cheating scandal came to light. Surprisingly, Molly had no idea about it, but the islanders were aware of Zach's nature. Guess what? He didn't change at all. But fans don't need to fret. This is because the upcoming episode will bring another angle to their relationship. So what are you waiting for? Let's head straight to see this.
Love Island Season 10 Episode 20: What Will Happen Next?
Since it's Saturday, the islanders will get a little off today. So Love Island Season 10 Episode 20 won't continue the drama of the elimination round. But instead, fans will get a sneak peek into the islanders' world. So be prepared to sink your teeth into unseen footage. It will focus more on all the fun, flirtatious and spicy moments the couples share this week. The upcoming episode will also feature some of their relaxation moments, where the old couples will be seen exploring their connection. Undoubtedly, Mehdi will be busy teaching Whitney some of his French kiss skills.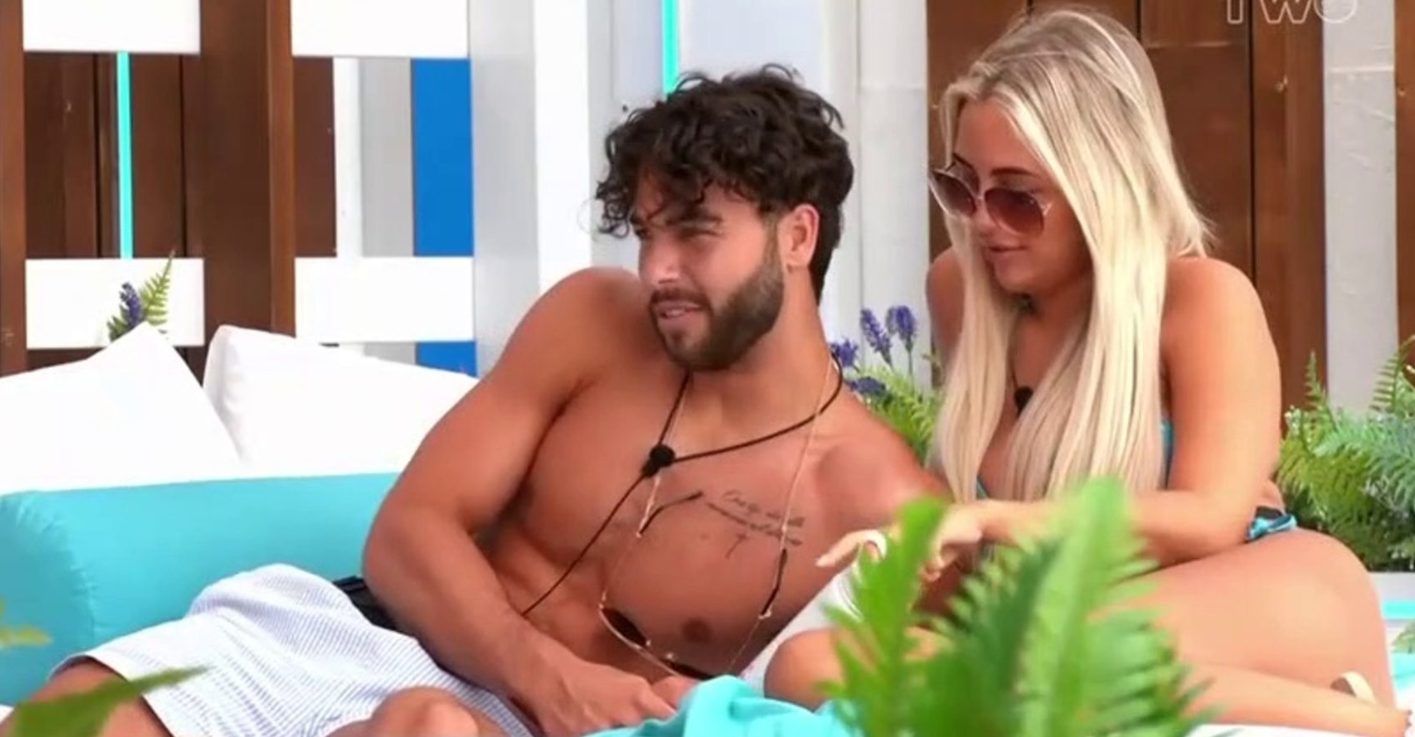 A Quick Recap!
Previously in Love Island Season 10 Episode 19, the couple again recoupled, and Mitch and Jess were finally together. Mehdi was surprised to recouple with Whitney again after the hardship they faced in the past few days. The couple then ended up with a sweet and caressing passionate kiss. Later Mal and Sammy sat together to discuss her first recoupling ceremony. Now Sammy paired up with Mal, and he was looking forward to knowing her more. As for Molly, she had a rollercoaster ride after Zach's past resurfaced. But she was happy being with him. On the other hand, Montel called Leah mysterious. But they were having a lovely moment together and not to forget the sweet and slow kiss.
The following day, Jess and Mitch talked about their perfect cuddle last night, while Sammy didn't like the pair together. Soon the islanders received a text where girls were headed for a spa day while the boys remained alone in the villa. However, soon a new drama entered the villa. Kady McDermott entered the villa to spice up the boys' life. Soon she asked who was closed off, and surprisingly everyone revealed they were ready to explore more. Zach was all over Kady while Mehdi and Sammy took her for the villa tour. Mitch, Ty, and Scott also wanted to speak to her. Soon Zach picked her up, and the flirting began. Later the boys took a selfie to send to the girls.
While the girls enjoyed their time chilling and drinking, they received a selfie from the boys and remained shocked after seeing Kady. After receiving the text, the girls returned to the villa, and the drama escalated when Kady officially coupled up with Zach.
Love Island Season 10 Episode 20: What Will Happen Next?
The upcoming episode will bring a bit of relaxation in the viewers' life, as it's Saturday, so no drama will be broadcast today. Love Island Season 10 Episode 20 will air on June 24, 2023, at 9 pm BST. The reality show airs every day except Saturday. However, today, it will only feature some behind-the-scenes that the couple has shared this week. So don't miss it. The UK audience can catch it on ITV2. Meanwhile, it's also available on Hulu and 9Now for the US and Australian audiences. So stay tuned. TechRadar247 will keep you updated.