"Can't trust anyone!" Ye-bun soon realizes this in Behind Your Touch Episode 11 when she deeply delves into her mother's suicide case. It appears things aren't that simple after the most significant revelation. She indeed needs to find out how her mother died, as it is connected to a bigger conspiracy. However, this isn't the only thing the show will focus on in the upcoming episode. It appears matters will get worse in the upcoming episode when someone is framed for what he hasn't done. Who will be that unlucky person? But some of the allegations will be true in this matter. Let's see what is going on in the lead characters' life.
Behind Your Touch Episode 11: Another Murder Mystery! What To Expect Next?
Ye-bun gets upset after learning about her mother. In the previous episode, she discovered that her mother protested for something, perhaps for the redevelopment plan. However, things didn't go well that led to her death. In Behind Your Touch Episode 11, Ye-bun will work on her way to find out about her mother's suicide. It will later be revealed that her mother hasn't taken her life. It is perhaps a murder case that Ye-bun needs to solve. Besides this mystery, the upcoming episode will also see Jang-yeol edging closer to the murderer.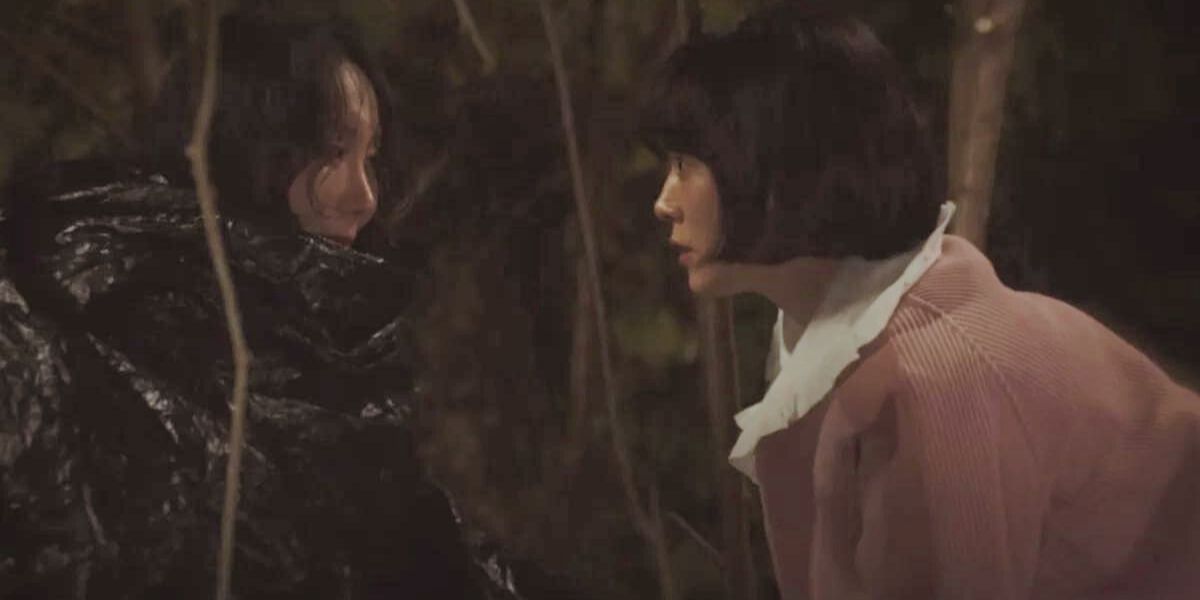 "The Butt of Truth" booth has somewhat helped Jang-yeol. With the booth's help, he is now closer to finding who's the real murderer. But it seems like they aren't going in the right direction. Instead of focusing on Sun-woo, the police officers ask Jang-yeol to arrest an influential person. But he firmly believes that Sun-woo is the real culprit. Meanwhile, Ye-bun distances herself from everything in Behind Your Touch Episode 11, e ager to learn about her mother's death.
A Quick Recap!
The previous episode began with Jang-yeol rushing into Sun-woo's workshop as he suspected the latter. He grilled him why he was off work on such an important day: election day. However, Sun-woo gave a lame reply that he wanted to spend time with Ye-bun. But it grew Jang-yeol's suspicion, and he drove Ye-bun home. He also warned her to stay away from that cunning man. The following day, Ye-bun told Ok-hui about another psychic. And they deduced that perhaps that person wanted to kill people around her before harming Ye-bun.
So, they figured out that Ok-hui could be the next target. In the police station, things turned dramatic for Jang-yeol. This was because Mi-ran suspected the latter was working with someone behind his back. On the other hand, redevelopment plans were put on hold. As for the investigative team, they decided to lure the killer to the festival. Soon, the day came when the group prepared themselves to catch the killer. They planned to give free massages to the citizens to learn about the killer.
However, Sun-woo refused to receive massages from Kwang-shik, which caught everyone's attention. As for Ok-hui, she helped Ye-bun in the investig ation. She brought everyone to the booth, which allowed them to uncover a bit about the murder mystery. However, Mr. Park's memory startled everyone as they finally learned that Sun-woo was the mysterious person.
Behind Your Touch Episode 11: Release Date
The upcoming episode will make things a bit messier for Ye-bun as she will struggle to deal with the truth. Will this revelation sort everything? Or will it leave her heartbroken? You can catch it on Behind Your Touch Episode 11, which will air on September 16, 2023, at 10.30 pm KST. The supernatural murder mystery drama has 16 episodes with a runtime of around 70 minutes long. It drops two every Saturday and Sunday night. So don't miss it.
The local Korean audience can catch it on JTBC, while the viewers from other regions can stream it on Netflix. Keep your eye on TechRadar247 for more such updates.