The situation isn't that pleasant in the case of Sin-yu in Destined With You Episode 11. Well, the previous episode has already seen him struggling to balance his life. He has also seen several hurdles while confessing his love for Hong-jo. And not to mention that his former girlfriend continues to make things miserable for him. But it looks like the problems will escalate as he starts getting flashbacks of his past life, which hints at his equation with Hong-jo. Were they really lovers in the past? Well, the recent vision tells an entirely different story. So, what will be it? Keep reading to find all the answers in Destined With You Episode 11.
Destined With You Episode 11: What To Expect Next?
After seeing the red hand again, Sin-yu tries to maintain a little distance from Hong-jo. However, it leaves her surprised as she has no idea why he has started acting like this. It seems like he will reveal the truth soon in Destined With You Episode 11. But it won't be the complete truth. Despite learning only the minor details of his problems, Hong-jo will try to find a cure for his sickness. She searches for a cure in the spell book, and unluckily, it becomes hard for her to find one. Meanwhile, Sin-yu tells someone about the red hand.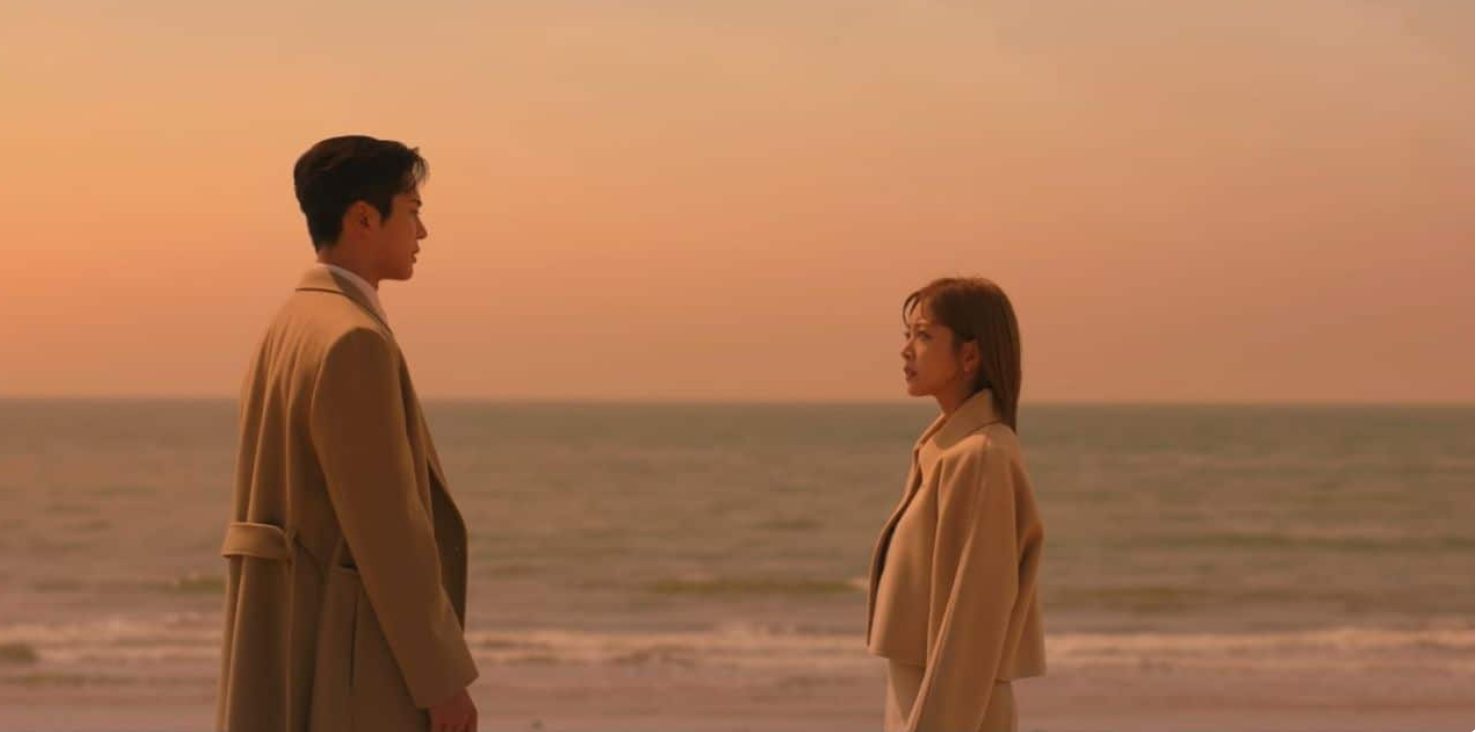 He reveals that he has once again started getting those delusions. But things are more complex as he believes Hong-jo has something to do with the red hand. Destined With You Episode 11 preview further hints that Na-yeon will question Sin-yu's decision. As for the latter, Sin-yu will finally make the official announcement about his love life. The preview also hints at some past events and Jae-kyung's backstory.
A Quick Recap!
The previous episode began with a glimpse of the past, where Aeng-cho and Mu-jin embraced each other in the Joseon era. Meanwhile, in the present, Sin-yu confessed his love for Hong-jo, which surprised the latter. She later mocked that he already had a girlfriend. But Sin-yu asked him to stay out of any relationship and wait for him. As for his girlfriend, he promised to deal with the situation. In Destined With You Episode 10, he planned to end things with Na-yeon.
That night, the former met Eun-wol and revealed that he remembered Hong-jo from his past life. But he decided to keep this information to himself only. On the other hand, Na-yeon confessed to Hyun-seon that she was only hooking up with him because he gave her the emotional support she lacked. While things were turning dark between Sin-yu and Na-yeon, the former finally broke up with her the following morning. However, she tried to convince him to stay, but it didn't happen.
As for Hong-jo, she had a vision of Sin-yu and Jae-kyung fighting for her. And the same thing happened during the lunch break. However, things fired up as Na-yeon decided to cast a spell on Sin-yu and make things worse for him. Despite the dark side, the indifference between Sin-yu and Hong-jo was sorted out, and they both ended up kissing each other. The episode ended with the latter touching Sin-yu's face, which reminded him of the red hand.
Destined With You Episode 11: Release Date
The upcoming episode will make sure to make things more dramatic for Sin-yu. Indeed, he will learn another memory from his past life. But will it be a help? You will learn it in Destined With You Episode 11, which will air on September 27, 2023, at 10.30 pm KST. It airs every Wednesday and Thursday night on the South Korean network JTBC. Meanwhile, the global audience can catch it an hour later on Netflix. So, don't miss it. Stay tuned. TechRadar247 will keep you updated.