Many of our readers must know Richard Madden as the first king in the north, Rob Stark, from Game Of Thrones. Along with his several roles, the actor managed to be in the spotlight for his relationships as well. Nowadays, most of his fans are frequently asking, "Is Richard Madden Gay?" He recently played the role of a gay character in a movie titled Rocketman. So, is he gay or not? Here's everything to know.
Richard Madden was born on June 18, 1986. He is a Scottish actor and is very famous for his portrayal of Rob Stark in Game of Thrones. Besides, GoT, the actor, also appeared in several films and TV series in his career. He recently won the best actor award in 2018 for his role in Bodyguard. He portrayed a gay character in a film titled Rocketman, which was released last year.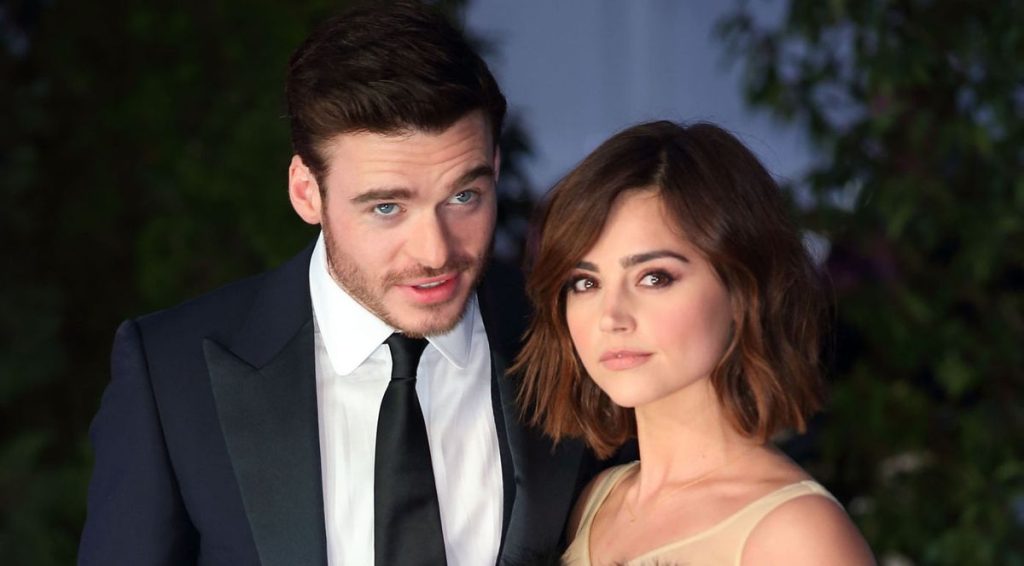 Richard Madden Numerous Relationships!
Richard Madden has dated several beautiful women of Hollywood ever since he appeared as Rob Stark. Back at the time of GoT, when he was playing Rob Stark, there was news that he is dating Jenna Coleman. Shortly after the beginning of their relationship, Jenna got the role of Clara in Doctor Who. And Richard was a huge fan of this TV series. However, the couple split up in 2015. In August of that year, both of them tried to give their relationship one last chance, but they weren't able to save it.
After their break up, Richard Madden started dating Laura Whitmore in 2016. However, their relationship only lasted for a few months. Their short love story ended when Richard started dating another beautiful woman and the host of Love Island, Caroline Flack. This relationship caused a burst between Caroline and Richard's ex Laura. As a result, his relationship with Caroline also didn't last long.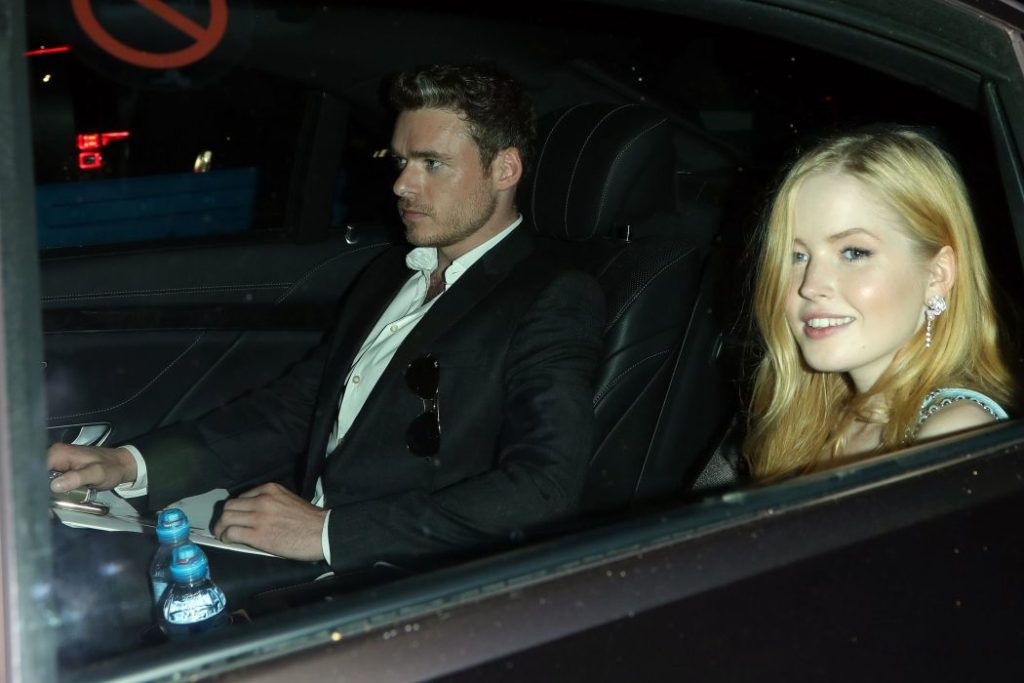 After this breakup, Richard Madden was spotted kissing Ellie Bamber in Ibiza in 2017. He dated Ellie for more than a year. Both of them separate their ways back in January 2019. The split was confirmed when Richard attended the Golden Globe Awards alone and didn't even mention Ellie in his speech. According to the reports, both of them parted their ways due to their conflicting schedule.
Was He In A Relationship With Brandon Flynn?
It was in early 2019 when the fans first asked, "Is Richard Madden Gay?" Shortly after his break up with Ellie Bamber, Richard was rumored to be in a relationship with Brandon Flynn. Brandon is famous for playing the role of Justin Foley in "13 Reasons Why." These rumors surfaced when Richard and Brandon were frequently spotted together in LA.
According to the reports, the relationship between them intensified when they began living together. However, Richard never confirmed his relationship with Brandon and even refused to talk about his personal life. But now, it seems like Richard and Brandon also parted their ways because Brandon told the team at Versace not to invite him to the party.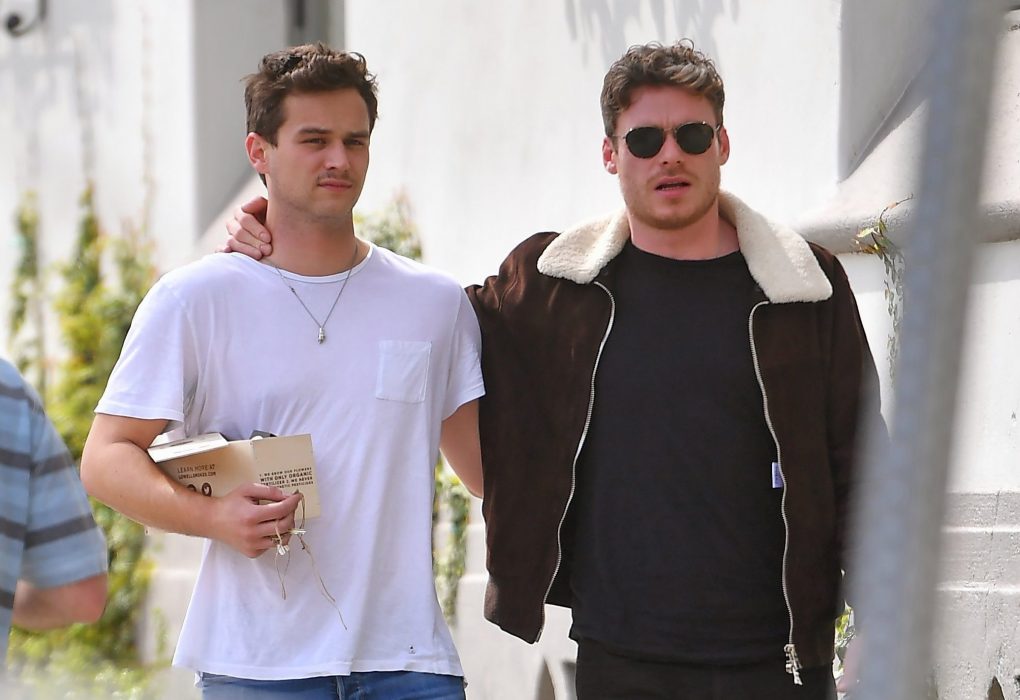 Is Richard Madden Gay?
Richard Madden certainly likes to keep these things private. He always refused to talk whenever someone asked about his sexuality. But there are some speculations that the actor is bisexual. So, we will never know until he comes forward and announces that he is gay.