NBC's medical drama is moving on to the next step with New Amsterdam Season 4 Episode 4 next week. The previous season focused on Max and Helen considering to start a new life in London, while they see more of each other in the newly formed relationship. However, it seemed unlikely that the show's two central characters would move across the world to London.
Thus, Max is considering to pass on his plans and stay in New Amsterdam for now. Furthermore, with Dr. Veronica as the new medical director, Max is concerned about the hospital's future. Thus, the recent changes might make Max change his decision and stay with Dr. Helen at the hospital in the upcoming episode of New Amsterdam Season 4. So continue reading further to find out what happens next in the fourth episode.
New Amsterdam Season 4 Episode 4 Preview: Dr. Veronica Joins The Hospital. What's Next?
NBC has released a short promo and the official synopsis for the fourth episode of New Amsterdam Season 4 titled "Seed Money." New Amsterdam Hospital will witness the introduction of Dr. Veronica Fuentes as the new medical director. Moreover, Max does not seem pleased by her joining, as they know each other and probably share a bitter past. Max points out that she isn't the right person for the job as she is a corporate-minded, ruthless, and financially motivated person who does not think about the patients.
Further, Max seems to be quite frustrated in the short promo as he says that Dr. Fuentes completely lacks the New Amsterdam spirit. Next, in the promo, we see Veronica telling Max that she is about to wipe off all the bloated programs and initiatives by Max, which are built on "shaky ground." Season 4 is about to bring an old rivalry into the picture, with nobody backing down this time to go against each other. Thus, we are about to see Max and the team of doctors struggling at the hospital with the new changes put forward by Veronica.
Further, Dr. Helen would be busy working on her new initiative to provide follow-up screenings for cancer patients before it gets too late for them. Moreover, fans will also see Dr. Bloom and Dr. Shinwari about to get in a minor dispute during the new overnight schedule in New Amsterdam Season 4. Further, we will also see how our new couple adjusts as they have started living together after dropping out the plans for London.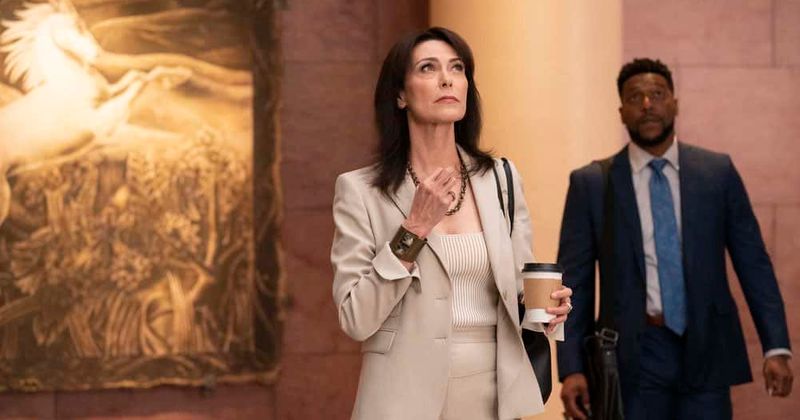 A Quick Recap:
In the third episode of New Amsterdam Season 4, Max comes across a brilliant science student Imamai at the Science fair. Further, her scientific invention could change the world, and Max looked interested in helping her out. However, a pharmaceutical company sues the young teenager for half a million dollars instead of allowing the kid to change the world. So Max tries to help Imami by finding a loophole. But, things don't work out as they would have liked. Later, Max introduces Imami to the head of the Science and Arts department in Columbia and gives her a full scholarship.
Meanwhile, in New Amsterdam Season 4 Episode 3, Helen was busy assisting Dr. Floyd in treating the gound wounds of the victims after the hospital's fourth mass shooting in one week. Moreover, Helen finds it hard to live with Max as he is unorganized, snores, and has a dull life being a single father. But, she considers staying in New Amsterdam as the hospital might be in chaos in the absence of the two. In addition, Iggy and his student confront the death of their patient by suicide. Seeing his student's cold reaction to the death, he struggles to accept it, thus teaching him some humility to look beyond himself.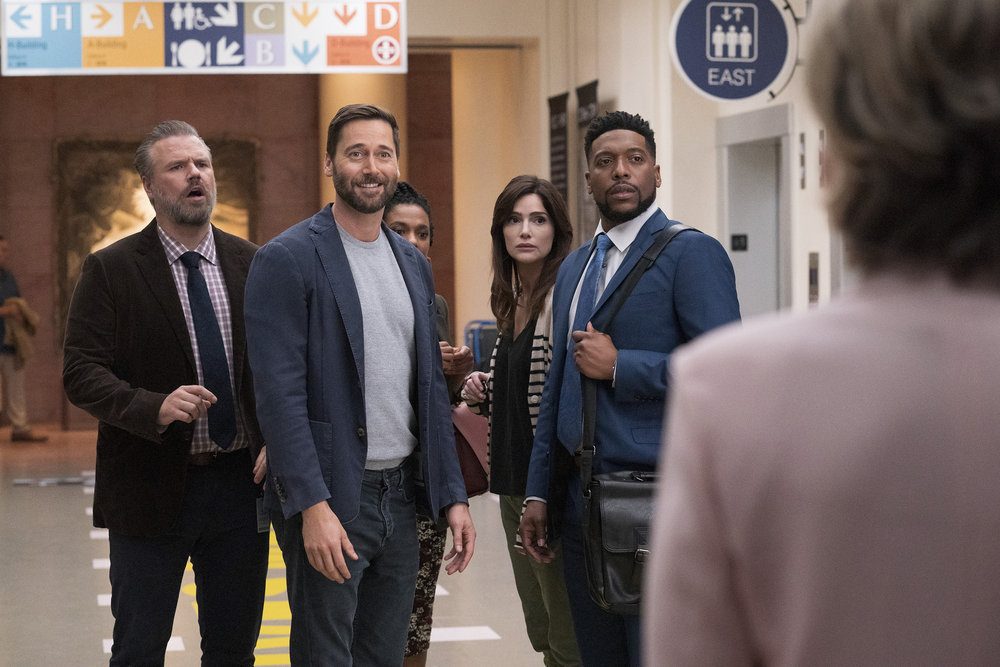 New Amsterdam Season 4 Episode 4: Premiere Date
The fourth episode of New Amsterdam Season 4 will air on October 12, 2021, at 10.m. ET, only on NBC. The fans can also stream the newest episodes on NBC's official website, YouTube TV, Hulu TV, and Fubo TV. Each episode airs weekly on Tuesdays. So don't miss out on the fourth episode of season 4.