We are well aware that you've been waiting for SWAT Season 5 Episode 9! But your wait is about to end. The eighth episode of the series titled Safe House aired on December 12, 2021, before the show went on mid-season hiatus.
The episode was about kidnapping a young girl from a liquor store by a crime gang. The team tried their best to know all the whereabouts of the girl. So now, while fans wait for the next episode here is everything to know about SWAT Season 5 Episode 9.
SWAT Season 5 Episode 9: Release Date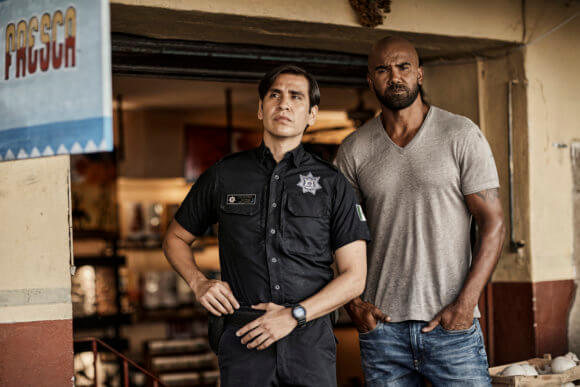 After over three weeks long mid-season hiatus, SWAT is about to return with SWAT Season 4 Episode 9. And fans couldn't be more excited about it. SWAT Season 5 Episode 9 will return on January 2, 2022. Viewers will be able to watch the episode on CBS at 10 pm EST. The episode will also be available on the CBS website and Paramount.
SWAT Season 5 Episode 9: Preview & Plot
SWAT Season 5 Episode 9 is titled 'Survive.' The episode will likely focus on Deacon's endeavor to fix an off-duty matter. However, he will require some help from Chris to get security-related details about the case. But things won't be easy for them, especially after the involvement of the drug cartel. The criminals will be looking to kidnap Deacon and Chris' wealthy VIP client.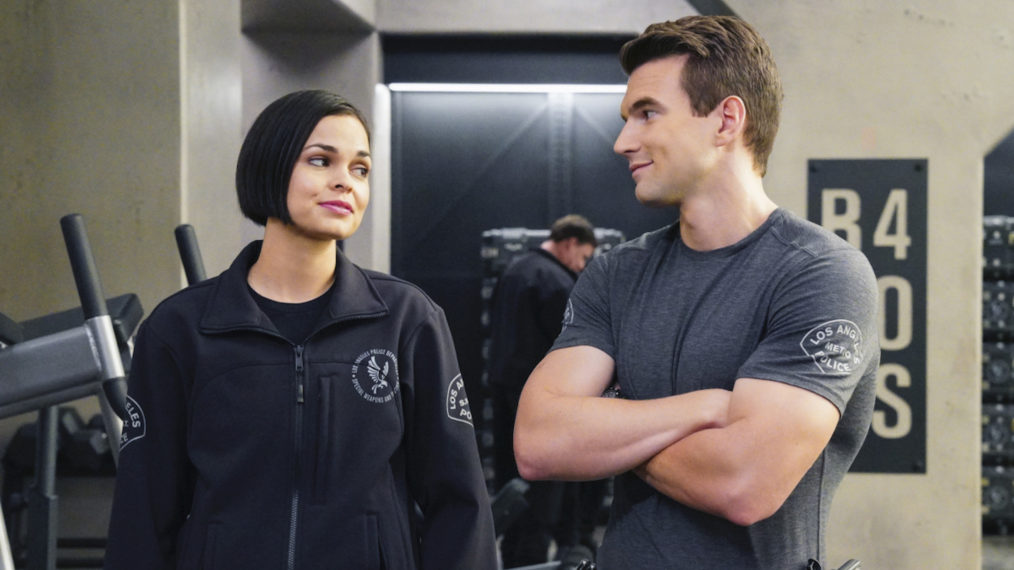 A Quick Recap!
Nichelle finally met Hondo's mother in the eighth episode, titled 'Safe House.' Hondo received a call from work during an unpleasant encounter with the two most important ladies in his life. He rushed to the incident scene, which was an alcohol store where an armed man is wreaking mayhem. Ali, the terrified store owner, then told the entire scenario.
A gang of men kidnaped a little girl of Spanish origin. Unfortunately, only one of them had been apprehended, and he had little information regarding their current whereabouts.
Later, the crew recognized the missing woman as Jenni Moreno, who was staying at an immigrant women's shelter. She had previously been pursued by a gang who wanted her to work as a drug mule. As a result, she relocated from Honduras to the United States.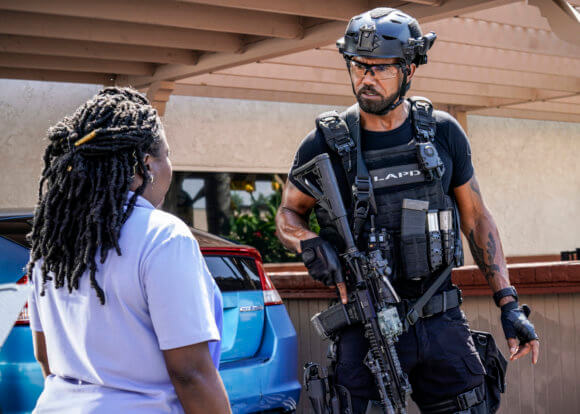 On the other hand, she opted to keep her troubles hidden from even Mama Pena, the shelter's director. The crew eventually realized the gang's identity they're after: "Central Rebels." Jenny had managed to flee, but she still had part of their merchandise. That's why two gang members were searching for her at Mama Pena's in SWAT Season 5 Episode 8.
Luca and Chris arrived to save the ladies and apprehend the men. Jenni had a backpack when she came, but a woman snatched it and ran away, according to Mama Pena. She was fleeing from Luca's next-door neighbor, who was planning to offer the merchandise to the gang in exchange for Jenni's return. Finally, the squad located him and had him arrested for narcotics possession.
Also, read SWAT Season 5 Episode 9 Delayed: The Cartel Kidnaps Chris And Deacon's VIP Client During A Private Security Job!.