Along with the motive of the spy introduced in the new season, we now have a series of Fortnite SHADOW Safe Houses scattered around the island.
Unlike the larger headquarters that are clearly marked on the map. You will have to track these safe houses individually, and for one of the challenges of Fortnite Brutus' Briefing you will need to find a safe SHADOW House to mark it on your list.
While, we have practically been spying on our own in Fortnite and we have found all the smallest operating bases of this organization, so read on and we will show you all the Fortnite SHADOW SafeHouse locations, and don't forget to use one of the telephone booths of Fortnite first if you want to mix and avoid a fight.
We have marked the location of the five Fortnite SHADOW homes.
As you need to keep in mind that Alpha and Beta are hidden underground, so you'll need to use Fortnite's secret passages to get to them, while Charlie, Delta, and Echo are buildings on the ground. You will find them in the following grid coordinates:
D3 – Fortnite SHADOW Safe House Alpha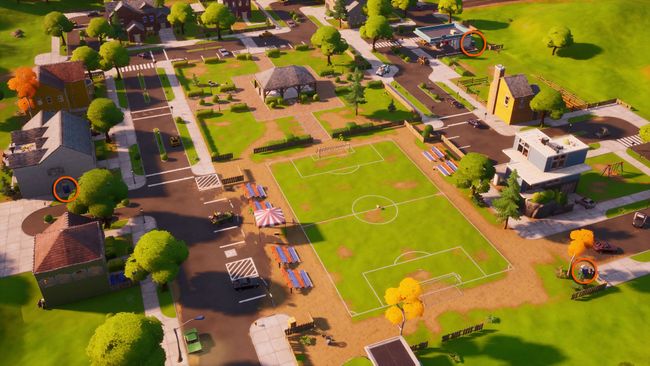 SHADOW Safe House Alpha is hidden beneath the football field in Pleasant Park, and on the image, above we've marked three toilets that will get you access to it – northwest corner beside the grey house, the northeast corner behind the gas station, and southeast corner under an orange tree.
G4 – Fortnite SHADOW Safe House Beta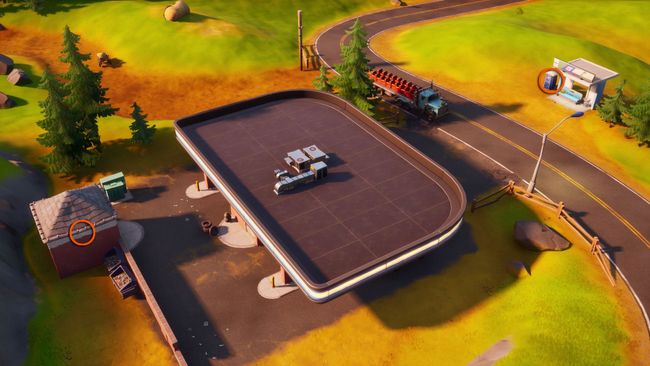 The second Shadow Safe House is located east of Frenzy Farm. Again, it is a service station. Go to the brick building behind the service station and get on the porta-potty, which will transport you to the hidden base. Prepare for a fight.
F2 – Fortnite SHADOW Safe House Charlie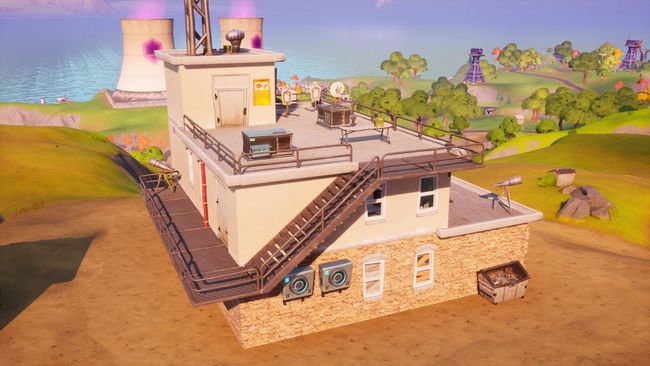 Counteracting the trend of service stations and unpretentious buildings, the third location of Shadow Safe House is this fairly simple building near the steep cliffs. Some of these have telescopes and all have update stations.
E7 – Fortnite SHADOW Safe House Delta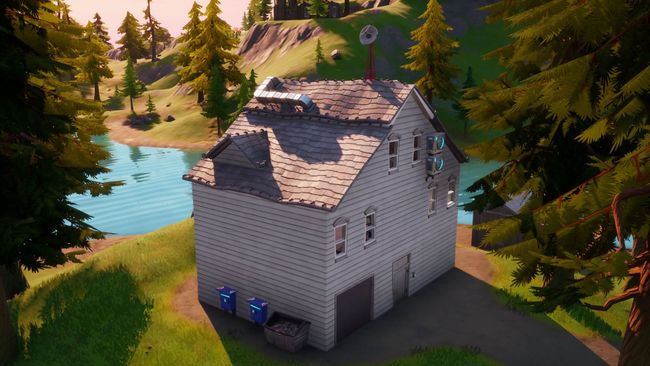 This Shadow Safe House is located on the big island just north of Misty Meadows. It's a big house and rather plain. Henchman patrols the island so be on the lookout.
B4 – Fortnite SHADOW Safe House Echo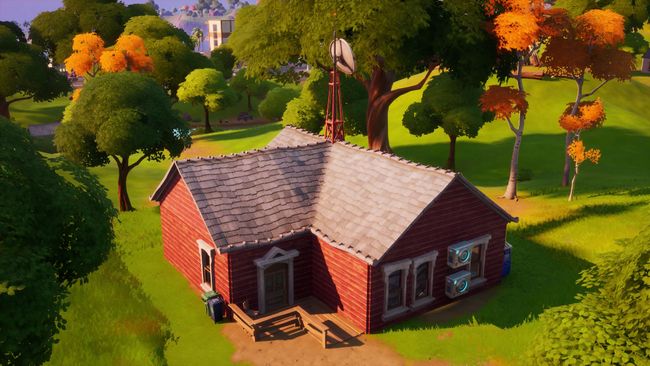 Lastly, this last Shadow Safe House is located south of Sweaty Sands and north of Holly Hedges, almost directly between the two. It's a particularly unassuming little house, though you'll notice the blue-colored fan boxes on the outside, similar to the ones in the previous Safe House.