Queen of The South season 4 is already out on USA Network, and now it will soon come on Netflix. Often the show is compared to Breaking Bad. The installment will feature Teresa fleeing her drug-runner and start his own empire. The series first aired in 2016, and now the fourth season will be out on Netflix. Now that the show is coming on Netflix, here are all the details you need to know about the show-
What Could Happen In Queen Of The South Season 4
Queen of The South Season 4 will start exactly from where the third season of the series left. By the end of season three, Theresa had decided to start her own drug empire, and she wanted to become the Queen of The South. However, on her way to the plan, she has made some new enemies. Old enemies kept the threats on the bay too.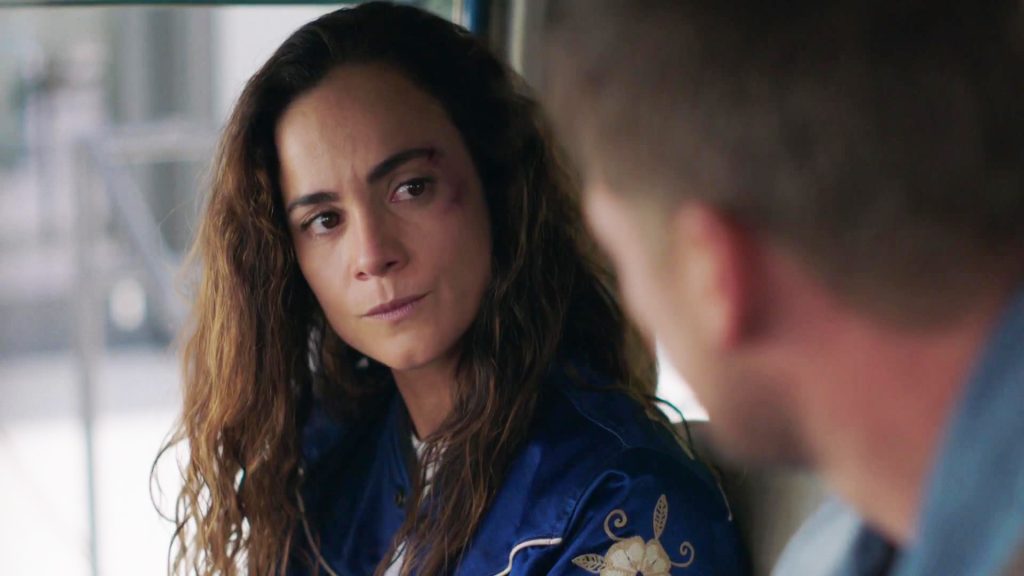 Queen of The South season 4 will see Teresa trying to build her own empire in New Orleans. This will be a big step. She will also take on the Big Easy. When she does so, she will have to make some very big sacrifices. That might also include her losing those who are around her.
Who All Will We See?: The Cast
Alice Braga from I am Legend, and the City of God will be coming back as the leaf, Teresa Mendoza. Teresa is on the run, and she will find her refuge in America. Mexican actress Veronica Falcon is also coming back as Dona Camila Vargas. Vargas is the head of the North American branch of Vargas Cartel. She operates in Dallas, Texas. Along with them, Once upon a time actor, Peter Gadiot will be coming back as James Valdez too. En La Olla Hemky Madera will join the cast of Queen of The South as Pote Galvez.
Other members joining Queen of the South season 4 include Pepe Rapazote and Alimi Ballard. Rapazote will portray a Cuban drug dealer from Miami with contacts on the East Coast. They might go on and help Teresa. Rapazote is best known for his role in Narcos as Chepe. Ballard will portray Marcel Dumas on the show. Dumas is the leader of a street gang in New Orleans.
Along with that, he owns the local jass club. Ballard is famous for his role as FBI agent David Sinclair on Numb3rs and Reginald Lennox II in The Catch. Along with them, Chris Greene, David Bianchi, and Sofia Lama and Alejandra Barrios will join Queen of the South season 4.
When Is Queen of the South Coming? Is There a Trailer?
Yes, the trailer for Queen Of The South Season 4 is out. The trailer starts with Teresa watching the fireworks. At that same moment, new ambitions appear on the screen. Then further in the trailer, she says that it isn't Mexico, and there is no violence necessary. Watch the trailer here-
Queen Of The South is already out with season 4 on USA Network. Now that's it's out there, it will soon land on Netflix too. The fourth installment of the show is expected to land on Netflix US in May 2020. In other regions, the installment is expected to release by June 2020.