Motorola Razr, the modern flip phone, will be out in the market on May 8th 2020. For now, the smartphone will be available on Flipkart and Motorola's authorised leading stores. This device is an example of sheer hard work and cutting-edge technology.
The USP of this device is the completely foldable screen. It practically reduces the size of the device into half (doubling the width) when not in use. Being the highlight of the device, this might be a caveat at the same time. With a revolutionary design, the device has some ordinary specification out of the box. However, mind you, this device is not about being the fastest or smoothest. It is a classic example of the advancement of tech.
Let's talk specifications
A Snapdragon 710 processor along with 6GB of RAM and 128GB of internal storage is what helps the device to perform well. Given the combination, it will be able to handle everything that you would throw at it efficiently. It runs on Android 9 Pie and has all the necessary sensors that you might need in your device (including a fingerprint sensor).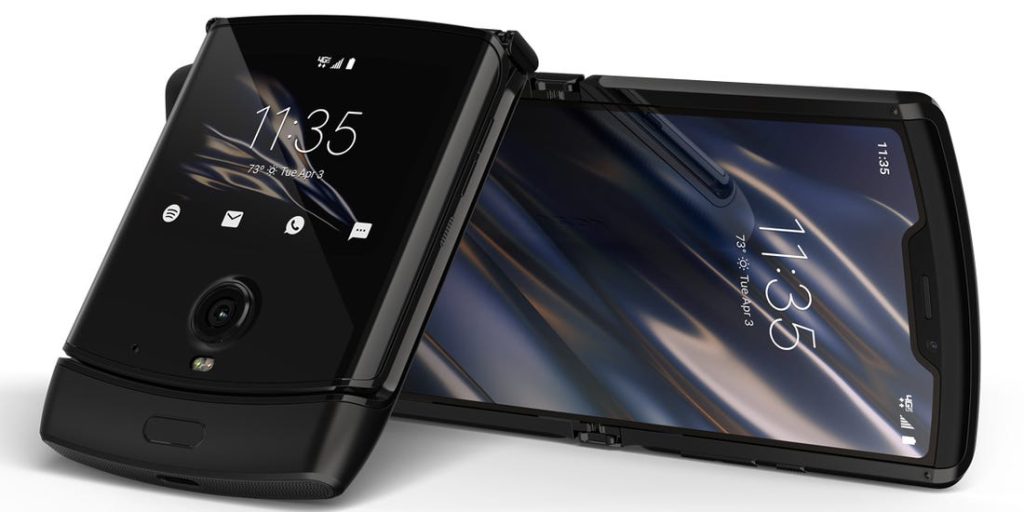 Get ready to use two displays!
The Motorola Razr has two displays. Once you flip the device close, the part of the device in the front has a small 2.7"(600 x 800) gOLED display. You could interact with your device without the need to open it like read messages, answer calls, click selfies and so on. Utility wise, this is a very nice feature.
Talking about the main display, we get a 6.2"(2142 x 876) pOLED HD screen, with an aspect ratio of 21:9(called Cinemavision). This screen folds itself up. It is a very fulfilling in-hand experience.
A gOLED display is nothing but a substantial amount of glass added to the OLED panel, giving it additional strength. A pOLED display is plastic added to the OLED panel, giving it flexibility.
Cameras and other features
We get a single-lens primary camera, 16MP (f/1.7), and it uses both dual pixel autofocus and Laser autofocus. Although, you can shoot 4K videos at 30fps.
The selfie camera is a tiny 5MP shooter. When the device is close, you can click selfies using the primary camera and the secondary display.
The marvellous design comes at certain compromises
The battery capacity is 2510 mAh. While the processor is power efficient, you might have to search for your charger at around 9 PM. The battery supports 20W Turbo-Power, and we also get an 18W fast charger in the box.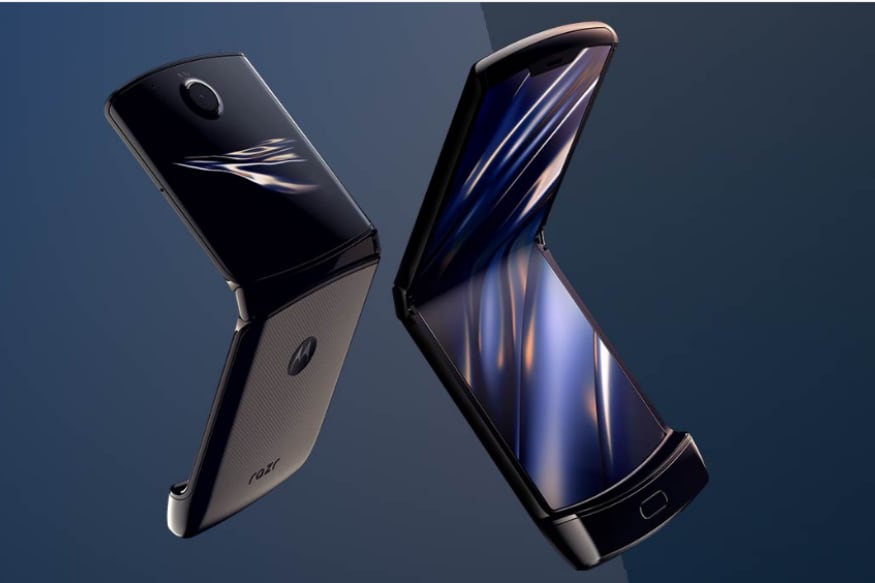 For those of you, who are coming across this for the first time, imagine your smartphone. Grab it from the top and the bottom bezels and just fold it vertically. Now, do not do that because the screen on your smartphone is not flexible like the new Motorola Razr. It does take a hit on the capacity of the display to withstand rough usage (high-pressure random touches, sharp nails). Again, the amount you would pay for this device, it is very unlikely that it will have to face those circumstances.
This device is undoubtedly a breakthrough
In current times, the smartphone industry is evolving faster than anything is. We saw smartphones with high storage capacities, with mind-blowing camera systems and even ultra-fast charging. It essentially means that your phone can have a higher storage capacity than your PC. That very smartphone of yours could click images that have higher resolution than a DSLR. Besides, you can see your phone charging up in real-time. For all the tech enthusiasts out there, this must be a great time to be alive!