Good news for 9-1-1 fans! Fox declared that 9-1-1 received a renewal for 9-1-1 Season 4 just after season three finale aired. Interestingly, showrunner Tim Minear is already decided what storyline season four will follow. Due to the pandemic, filming of the show is not started yet. Although looking on the bright side, show's writers now have more time to pour their creativity on the script. Further, Minear is planning for a crossover of 9-1-1 and its spin-off series 9-1-1: Lone Star. Now, let's see what Minear is cooking for the next installment.
9-1-1 is an American action TV show of Fox. The show is created by Brad Falchuk, Tim Minear, and American Horror Story's creator Ryan Murphy. The series follows the critical conditions faced by first responders of Los Angeles. These include police officers, firefighters, and paramedics. Meanwhile, they also have to handle the dramatic troubles going on in their life.
9-1-1 Season 4: Renewed!
Fox renewed the crime-drama series 9-1-1 Season 4 in April 2020. The news got confirmed through the 9-1-1 official Twitter account. They posted the star-struck picture with a caption "renewed for Season 4," followed with "TV is better with 9-1-1 on Fox, and we are keeping it that way!"
Well, there's no surprise in the renewal of the show. The show got 7.08 million viewers that covered all the previous ratings of the series. Furthermore, Season 3 finale had gained immense popularity by far. Even IMDb had given 7.7 ratings to 9-1-1: Lone Star.
9-1-1 Seas on 4: What Will Happen?
Will They Film On Coronavirus Pandemic?
Tim Minear, the creator of 9-1-1, has discussed the future of the show with Deadline. And as per him, they suppose to film on the global pandemic as well. Since the story revolves around the frontier of Los Angeles. So it's not possible to neglect such a scenario where they are busy fighting against the COVID-19. However, Minear stated it would possibly leap forward in time, in particular scenes, which would be about the pandemic, and rest will follow the 9-1-1 storyline.
Minear, in his recent interview with TVLine, said, "I feel like you have to address it. I haven't broken a single episode, but my feelings and I reserve the right to change my mind completely. Is that on a first responder show like this, you can't ignore it." He also added, "The characters on the screen will have gone through what the audience has gone through."
Will Maddie And Chimney Experience Parenthood?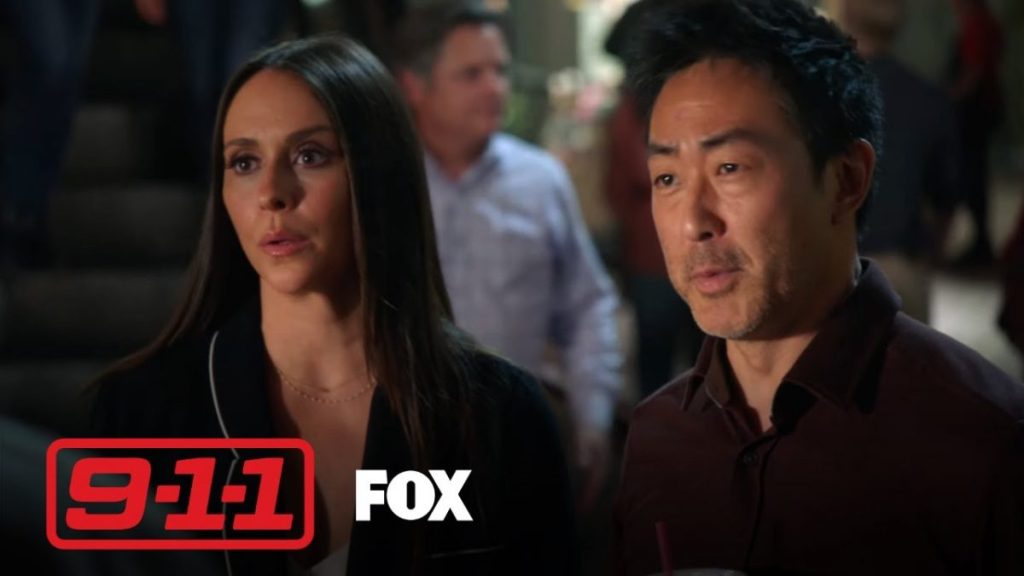 Maddie and Chim have gone through a tough past in different ways. They suffered a lot. Now it's their time to explore some happiness. As Minear says: "there's just not a nicer couple on TV. So, in this case, being a showrunner, I can make babies happen. You can give people happiness and reward some happy ending."
Minear's Plan Of 9-1-1 And 9-1-1: Lone Star Crossover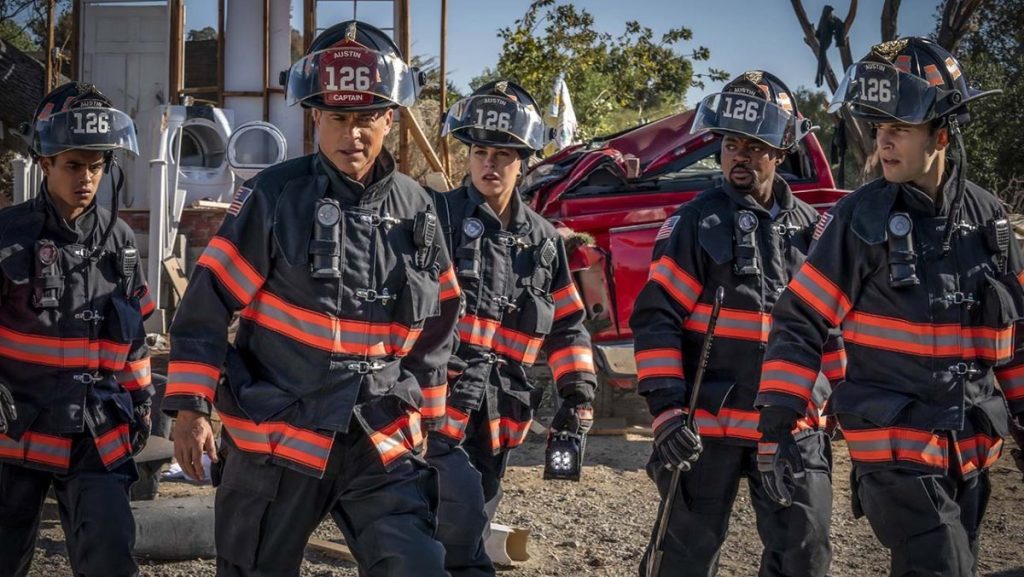 Many loose ends need to be cleared. Now 9-1-1 and Lone Star both have to be framed in a single season to conclude the missing strings. But, Minear hasn't discussed with Ryan about this crossover. So, nothing has officially declared whether Season 4 will follow this or another installment.
Until the show returns with 9-1-1 Season 4, stay tuned for more updates.