Money Heist Season 5: Ever since Money Heist concluded the fourth season of the series, everybody has been desperate. The fourth season has given us action that not even the previous three seasons combined did. There were deaths, fallouts, and at the end, the confrontation. Everything starts to fall apart for the team; however, in the last ten minutes, they somehow begin winning the situation. But, the way the fourth season concludes has left all the fans on edge.
Of course, everyone is waiting for Money Heist Season 5, and wants to know what will happen next, but, we also want to know what will Alicia do? Along with her, if we have had enough of someone is Arturo. What he did in the fourth season, kind of broke all the strands of patience we had. So, thinking about what could be coming up for them, here is all we know.
Money Heist Season 5: Could Alicia Be The Part Of Resistance?
In the finals moments of the fourth season of Money Heist, Inspector Alicia Sierra uncovers Professor's hideout. She reaches there are points a gun on Sergio. Things don't really seem good there. Neither for Sergio, but also for his whole gang who are dependent on him. However, in the credits roll of the season, there might be a hint.
During the credits, viewers hear Alicia Sierra singing a cover of "Bella Ciao." This is important because Bella Ciao is the resistance anthem for Berlin and Sergio's political cause. However, her voice can't be heard until a few credits have started rolling. So, people, who moved away very fast they would have missed it.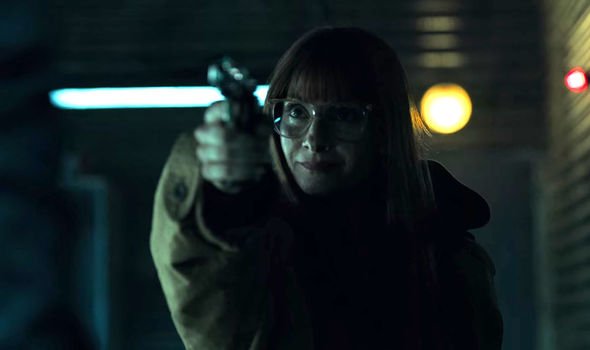 The only characters who have sung that tune were the ones who were fighting for Berlin and Sergio's motive. In fact, the song had somehow become an induction of sorts across the seasons. Could this be a hint that Alicia is a part of the resistance? Just before the screen dips to black, Najwa Nimri delivers the last line of the dialogue and makes it clear that she is one who was singing the song. All this could indeed be a red herring, but all of this seems too nice to be a mere coincidence.
Does Alicia Have Any Connection And Tatiana?
Ever since the fourth season of Money Heist concluded fans have been speculating things about what could and what could not happen in the upcoming season. One of those speculations is that Alicia and Tatiana are the same people. Tatiana is Berlin's mysterious wife who we have seen in the flashbacks in the third season.
This is a fictitious world, and hence anything is possible. So, this tenuous theory could be possible. The two women have almost similar hair. They are portrayed by two different actors. Plus, Alicia's husband is called Germán, and Berlin's real name was Andres.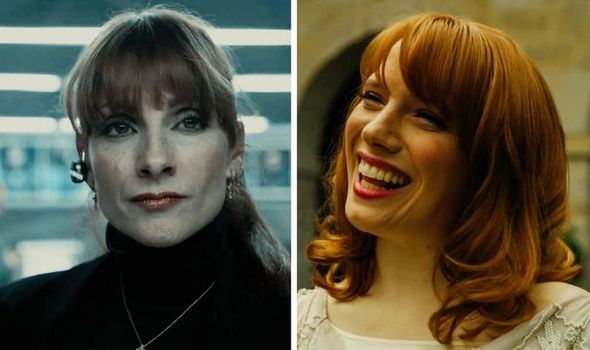 However, just because Alicia and Tatiana aren't the same people, that does not mean that they do not have some relationship. Perhaps she could be Tatiana's half-sister? Money Heist has given some sibling surprise many times. A past tie or not, Alicia will surely tie some knot into the gang's future.
Money Heist Season 5: Is Switching An Option For Alicia?
When we first saw Alicia in the third season, nobody found any evidence that Alicia is capable of love. She had tortured Rio in all ways she could. Then, she used Nairobi's own son to have her assassination. Her mind is a treasure trove of numerous evil plans. In fact, she is the only person who seems to be Professor's rival. Let's be honest; Raquel failed at doing that.
In the third season, Alicia was an unfeeling torturer. However, by the fourth season, many layers started to show. The woman isn't exactly a total sociopath like everyone first believed. She has an emotional account of her husband's death. That revealed that she is capable of feelings. In the end, she even exposed the police force's crime in the press. That revealed that her honesty does not lie with the Spanish government.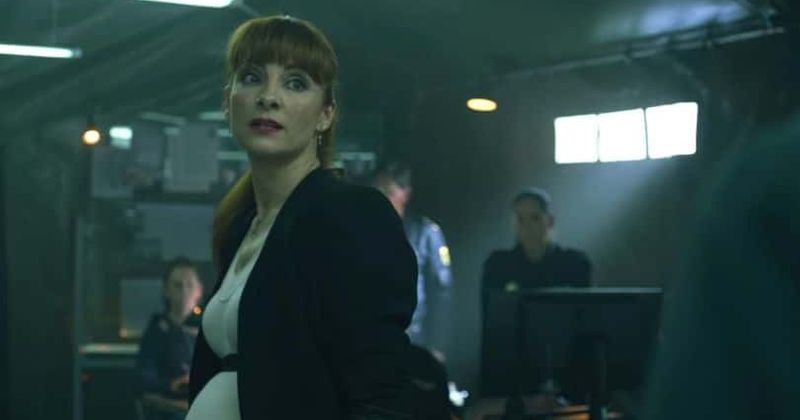 Alicia indeed is very smart and wouldn't change her mind very easily. However, she is also very self-serving. For her, switching teams to fight for the resistance might help her out of the pesky arrest warrant she is facing. Or maybe come out with the winning side in Money Heist Season 5.
Money Heist Season 5: What Is Coming Up For Arturo?
Now coming on to Arturo, we are all fine with never seeing him again, but we also want to see someone who punishes him for all that he has done. In the fourth season, Arturo rapes a hostage. As a treat to eyes, we see Julia one of the teammates who is disguised as a hostage shoot Arturo's leg. While this was satisfying, that does not close the chapter.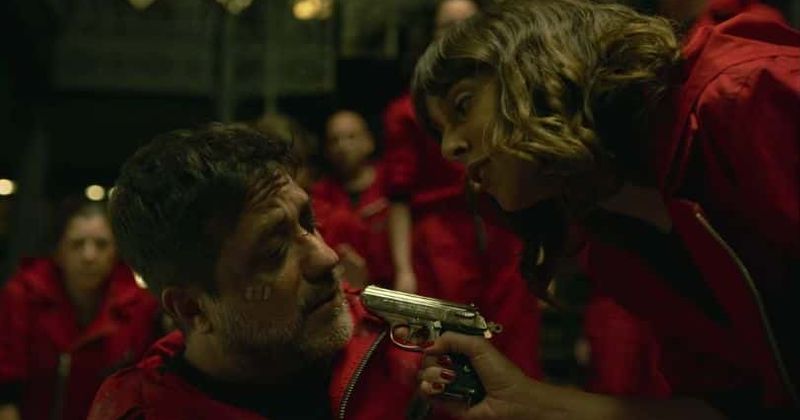 Arturo has brought some amount of disgust in every episode he has been into. By the end of the fourth season, even hostages start hating him. What will happen to him in the upcoming season? Will he be dead? It that what he deserves? He has hurt a lot of people, and everyone should get to see him suffer in some way. Sure we would love to get rid of Arturo, but, he will be there in Money Heist Season 5, and in fact, in some essential role.
Arturo Is An Essential Character On The Show
More than once, all of us have thought why Arturo is even a part of this show. Why do we always have to bear him? Well, it turns out that the man is playing an important role. Hence, he will be in Money Heist Season 5. In fact, many fans believe that Arturo is one of the many reasons why the show was so successful. The Executive producer of the show Jesús Colmenar has multiple times mentioned how important Arturo is. He says that the character is very relatable to viewers. He is the representative of the meanness that all of us have. All viewers somehow recognize their base passions in character, and hence it gets really difficult to stand him, the producer added.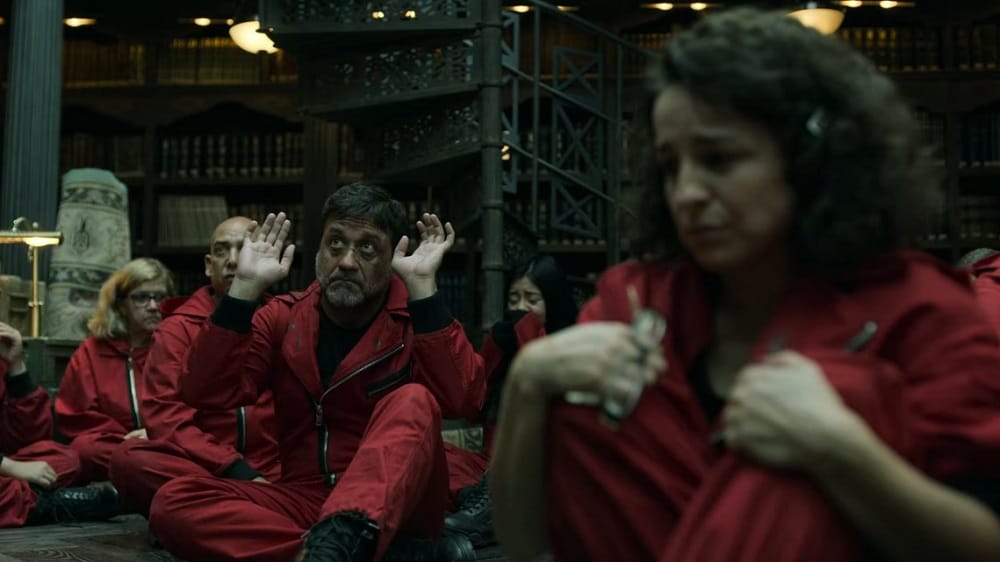 It is very easy to point out that Arturo is the worst, but it is very important to recognize why he is the way he is and what he brings to the table. Arturo's core belief is something that many people share. Plus, in a whole lot of vanity out there, Arturo is the emblem for all of us.
Whatever happens to Arturo, we do hope that he has to pay for everything he did. About Alicia, it is still is a big mystery. We will have to wait for Money Heist Season 5 to release, so, we could get some answers. We will keep passing all the new updates as they come. You stay tuned with us.