Teen Mom OG star Kailyn Lowry is acting like a boss lady. She recently slammed his ex-boyfriend, Chris Lopez, on social media. This came up when a fan suggested Kail to let Chris buy baby stuff, i.e. a $900 stroller. The reality star is expecting her fourth child and her second with Chris. She already shares two-year-old Lux with him.
Teen Mom OG: What Exactly Outraged Kail?
Recently, the Teem Mom star lamented on Twitter about how expensive baby stuff is. She wrote, "The stroller I want is $900. Wtfffffff."
A fan replied that she should let Chris buy it for her. And there, Kail took to social media to vent her frustration. She threw a shade at her ex who has been an 'absent' daddy to Lux. She called him out saying, "I should since he claimed Lux on [his] taxes and for [the coronavirus] stimulus [check]." Not just this, she even tagged him in the post for him to take note of the situation.
What Other Fans Have To Say About This?
A lot of comments flooded Twitter after Kailyn's lamenting. One of them wrote, "I wouldn't let Chris be claiming anything since Lux lives with you and you are the one providing." Another fan noted, "He wouldn't be buying for 'you' he'd be buying it for his childlike he's supposed to, not every responsibility should be on the mother's head. Why dudes always wanna claim they're kids at tax time but not the rest of the year?!. #yougotthisKail."
And yet there was one who wrote in defense of Chris, "You chose him as a baby daddy." There was a gentleman who said, "Let it go! Don't mention him on twitter or tag him. It is what it is; you are strong alone! Let him have the money, and you have your kids."
Teen Mom OG: Is It The First Time Kailyn Slammed Chris?
This certainly was not the first time Kailyn criticized Chris' parenting. She had commented on his irresponsible behavior towards Lux. The 16 and Pregnant alum tweeted in February about how Chris never provided for the essentials such as clothes, diapers, wipes, cards, etc. She bombarded Chris on his Instagram live and asked him to provide for diapers. She said, "The joke where you bought a toy for him with my card, but you promised it to him and then forgot the diapers. That's a joke."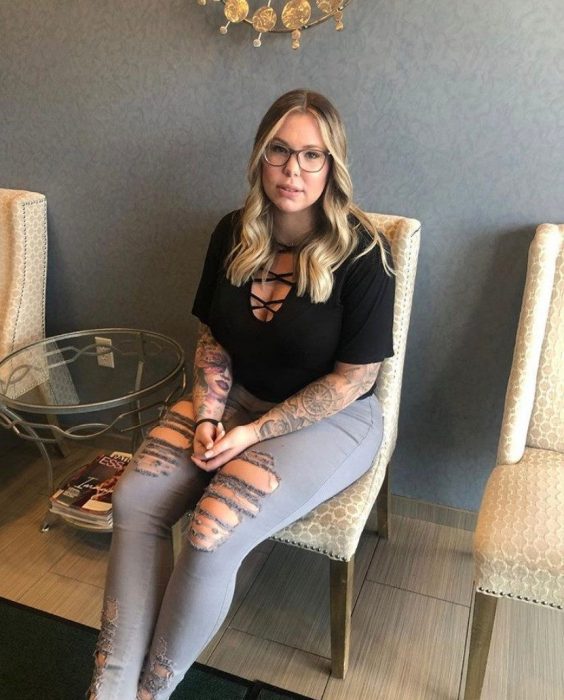 She went on to compare Chris' parenting with that of Jo Rivera and Javi Marroquin saying, "Jo and Javi do for their kids."
Amidst all this chaos, Kailyn is taking good care of herself as she entered the third trimester. In May, she shared updates that this one proved to be a relatively easy pregnancy for her. We hope she remains positive during this time.
For the latest updates and news on Teen Mom OG, stay tuned.