TLC's 90 Day Fiance: Before the 90 Days star, Yolanda admitted that she loves Williams despite all the alarming calls. In the current season, Yolanda appears as a grieving single mom who fell in love with her online beau William. But as their love story advanced, Yolanda's children found that William is indeed a catfish. They warned their mother, who admittedly struggles to believe this story. Here is everything you need to know about Yolanda and Williams' affair.
90 Day Fiance: Before the 90 Days: A Sneak Peek Of The 31 May Episode
In the exclusive sneak peek of the 31 May episode, Yolanda's daughter Karra talks about her frustration with her mother. She said that she is tired of her mom loving a man who is apparently toying with her. Karra further explained that she has gone to great lengths to convince her mother, but she is too mad in love with Williams.
"I've been trying to convince my mom that Williams has been scamming her," Karra said. "But I found out my mom is still talking to Williams, and I need to shut this whole thing. This has gone on long enough. I don't want to see my mom being taken advantage of. I just want something better for her," she further added.
What Happened In The Previous Episode? How Did Karra Get To Know About Williams?
In the previous episode, we see that Yolanda's children are suspicious of their mother's online affair. They did a background check of Williams and found that he used a stock image for his profile. Karra then hired a private investigator to clear the mess. Even Yolanda agreed to speak to one after silence and no contact from Williams' side. Later, he sent her a message saying, "Sorry, my bad for not been all this while with you, I was wrong. I know that forgive me."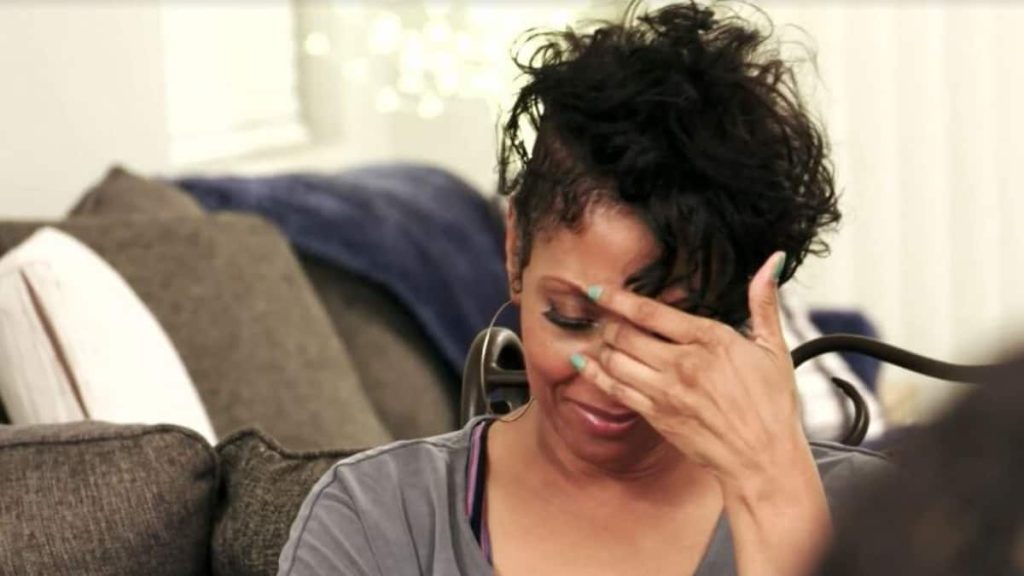 Yolanda explained, "I told him that I was feeling like he left me completely by myself." To this, Williams replied that he still loves Yolanda. And it is evident that Yolanda believes him ultimately.
90 Day Fiance: Before the 90 Days: What Is The Story Behind Yolanda And Williams?
The two met on Instagram after Yolanda lost her husband. They immediately clicked it off, and there began the affair. Yolanda agreed that she was in awe of Williams' looks and accent. Fast forward, and we see William asking for some money to book a ticket and see Yolanda. However, she did find this activity suspicious but still booked a ticket to England. When she asked Williams about his address details, she received no response. Later, she discovered that William deleted his Instagram profile.
Of late, she received an email asking for her intimate photos. She said that this scared the shit out of her because she shared those photos with Williams only. "I'm so confused at this point," Yolanda added.
90 Day Fiancé: Before the 90 Days airs Sundays, 8 p.m. on TLC. Stay tuned for the latest news and updates.