Amazon renewed The Boys Season 2 before Season one aired. The show has gained immense popularity. Till now, it's been the most stunning superhero show on Amazon Prime. Though the show depicts Garth Ennis's dark-violence comic, it is also hilarious at some points. The release date for The Boys Season 2 is not confirmed yet. Still, it's expected to stream this summer. Since the leftover shooting of Season 2 successfully completed remotely. Now, The Boys Season 2 is ready to stream anytime this year.
The Boys' story revolves around Hughie's girlfriend murder case. Hughie Campbell, an ordinary guy, was living an average life with his girlfriend. But, one day, everything changed when a superhero brutally murdered Hughie Campbell's girlfriend. That superhero worked for an aristocrat group of superheroes named "The Seven." Hughie starts investigating what happened at that time. Whether it was an accident or someone killed her. During his investigation, he meets Billy Butcher and successfully forms "The Boys." A group devoted to unmasking the cruel deeds of "The Seven."
First Look Of The Boys Season 2
The Boys took to their official Twitter page to announce the trailer in December 2019, with a caption, "Get ready for Round 2, Supes". It was quite obvious to release the trailer so early. The Boys actor, Karl Urban, posted on Instagram in November 2019, that they finally wrapped up filming. However, the teaser doesn't reveal anything about the storyline.
Although, it's predictable by looking at the face in the teaser that plenty of bloodsheds will be there in Season 2. Further, it seems like Season 2 will pick up from where the first season had left. In season one, Hughie was saving speedster A-Train, and Homelander revealed his super-powered son. Also, Billy Butcher's dog's unique talent is one of the most thrilling additions in Season 2. So, be ready to witness the dark world of Superhero.
Cast Returning For The Second Season!
Of course, all the members of The Boys who survived in the previous season will return. They are Karl Urban as Billy Butcher, Jack Quaid as Hughie, Karen Fukuhara as The Female, Laz Alonso as Mother's Milk, and Tomer Kapon as Frenchie. Also, all The Seven group members will come back too. They are Erin Moriarty as Starlight, Antony Starr as Homelander, Chace Crawford as The Deep, Dominique McElligott as Queen Maeve, and Jessie T. Usher as A-Train.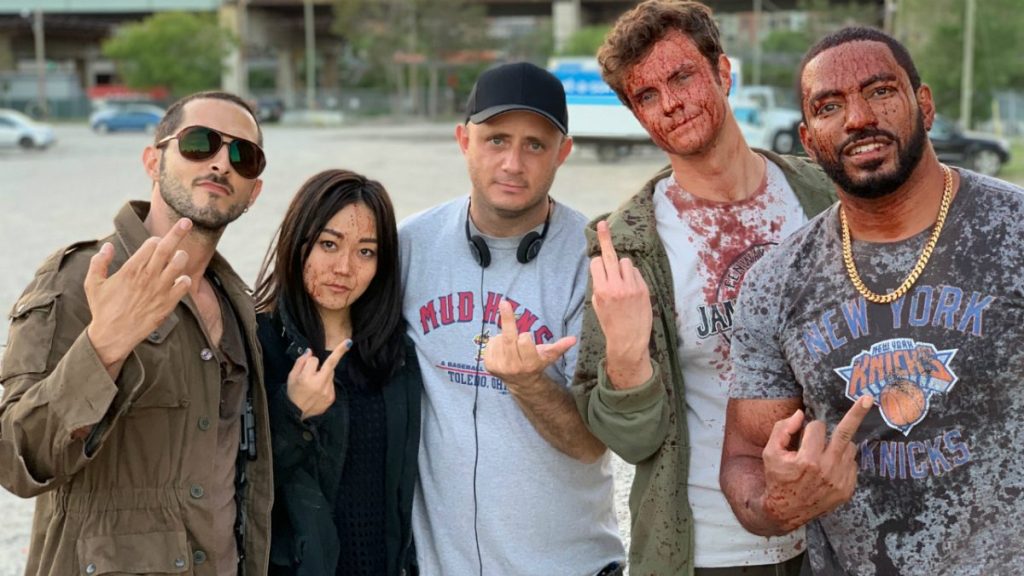 However, Giancarlo Esposito's appearance as Vought CEO Mr. Edgar was short in the finale episode. But, this time, Edgar will be regular in Season 2. According to Deadline, there are a few stars that can join the show. They are Patton Oswalt, Claudia Doumit, and Goran Visnjic.
The Boys Season 2: Release Date
According to The Boys creator Eric Kripke's tweet, The Boys Season 2 is ready to stream on Amazon now. The tweet reads as: "Airdate and other cool stuff will be announced SOON! Still some VFX & sound to do, but we're SO CLOSE!" Although, some VFX works is not completed, very soon it will be done. And then they'll all return to entertain their fans this summer.