Queer Eye Season 5 is soon going to return on Netflix. The streaming platform has released its official trailer, leaving the fans crazy for its premiere. The Fab Five are ready to rock the floor once again. All the people out there fighting for their identity will surely love the show. We have gathered a hand full of information for those who have been watching the show from the beginning.
Queer Eye is an American Netflix original, initially started in the year 2018. The show is all about five LGBTQ professionals in the field of Fashion, Interior design, Culture, Grooming, and Entertainment. They collectively are called Fab Five. The series is the remake of a Bravo show called Queer Eye For The Straight Guy. In each episode, the Fab Five meet a luck being, who they call 'Hero' and change their lives. This change includes physical, social, and cultural makeovers. Therefore in the upcoming season, you will see more lives changing positively. You never know about the next Hero, you may be the one.
Trailer Out!
You can now watch the trailer for Queer Eye Season 5. It also revealed the premiere date of the upcoming season. The trailer featured different people, which Fab Five will be helping this season. They are all damaged, filled with some or the other issues. Their sadness will turn into happiness in the coming episodes.
The show speaks all about self-love. In this season, we will see people coming out of their biggest fears and talking about it. It is all emotional ride seeing the strongest frames facing the problems in their daily lives. Watch the trailer and feel the upcoming events.
Where Will The Fab Five Head?
This season, Fab Five reunited to head to Philadelphia. The city of Philadelphia will add a lot of fun to the show. Porowski recently said, "With Philadelphia, it is much more cosmopolitan than the outskirts of Atlanta." Therefore, each episode will bring all the entertainment and excitement required.
Queer Eye season 5: Who Will Be The Heroes?
In Queer Eye season 5, Fab Five will be helping a part of the clergy. They will help the heroes to deal with their sexuality issues. There is a dad who is hoping to put up a good impression on his daughter's wedding. He will be helped out with his problems, and Fab Five will makeover his personality. We will also see an overwhelming tall girl and a rookie mom trying to manage their lives. A lot of Hero and a lot of stories will bring a bunch of fun to the show.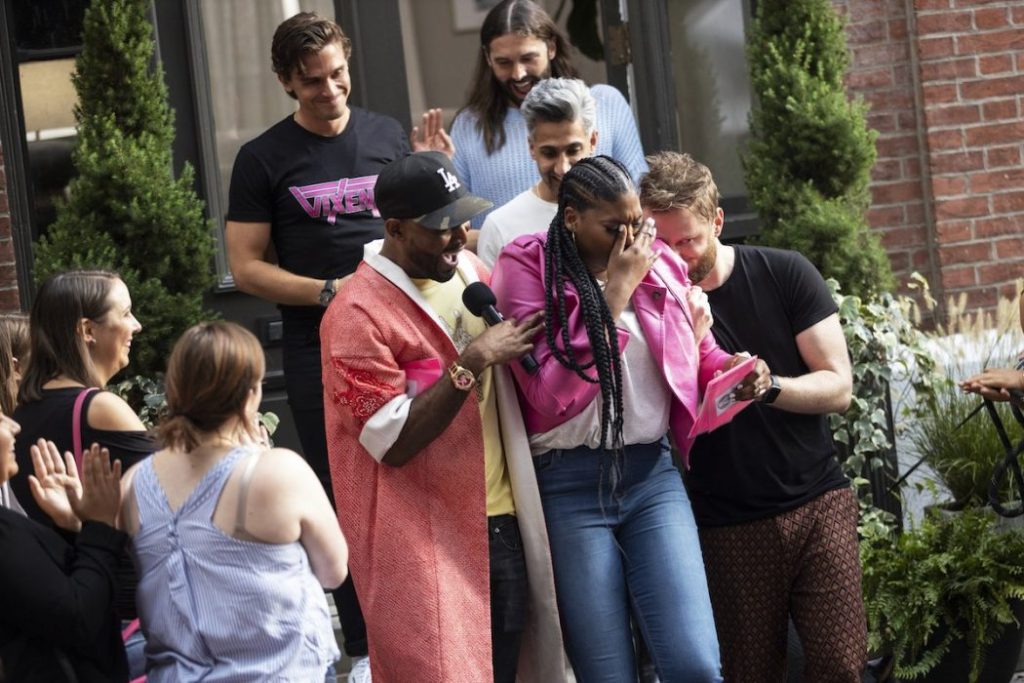 Queer Eye Season 5: Release Date
Queer Eye Season 5 will release on Netflix on June 5, 2020. It will also include ten episodes as others, and with that, it is the most extended QE season we've had yet. Therefore we will see more of fun, emotions, and excitement at the same time. Keep reading; we will update you with all the information.