Thanks to Adult Swim! Tuca and Bertie Season 2 finally made its return. Last year the show was canceled because of its poor ratings on Netflix. Also, the show didn't get much appreciation from the critics. However, the diehard fans of the show commenced campaigns and rallies to protect their favorite show. Finally, all those whipped petitions made Adult Swim bring their favorite Tuca and Bertie Season 2. Still, Adult Swim is yet to confirm when season 2 will premiere. Till then, let's wait for the official announcement.
Tuca and Bertie is an animated adult-comedy series. It delves into the friendship between two female birds of the age of 30 years. The two women live in Metropolitan Bird Town and also share the same apartment. While Tuca is a cheerful and cocky toucan, Bertie is an anxious and reverie canary. However, the two roommates separated when Bertie moves in with Speckle, her lively architect partner. That made Tuca shift on upstairs. The entire season revolves around the adventures that the two bird women do.
Tuca And Bertie Season 2: Renewed!
Last summer, the cancelation of Season 2 made its fan agitated. Season one also got some mixed responses all around the globe. Some fans considered not worthy of watching while others loved the concept. Well, it all depends on perception and age differences. However, show's hardcore fans started a campaign to bring back their favorite show. Many petitions were signed in the hope that perhaps Netflix or some other streaming platform could save it from cancellation.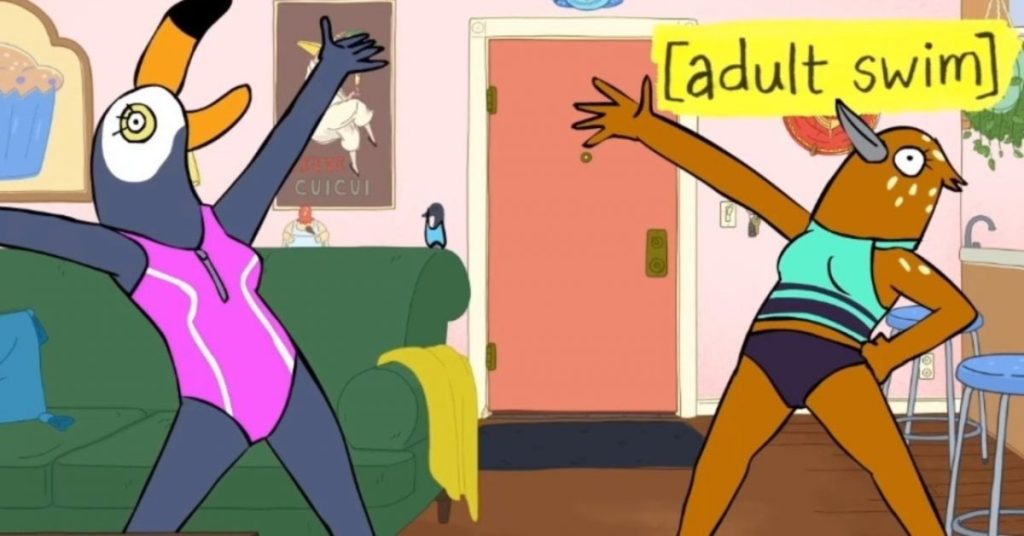 Finally, Adult Swim came in as a savior to save fans' favorite Tuca and Bertie. Since now, Adult Swim fans are very well aware of the pattern that these animated series streams carry. So, it's pretty much normal for them to enjoy the show. Recently, Adult Swim has often picked up its other canceled shows, such as Final Space. Adult Swim allows such series to portray everything the way they originally planned to.
What Promo Video Has To Say?
The show got a green signal from Adult Swim for Tuca And Bertie Season 2. To celebrate it, Adult Swim released a new teaser of Tuca and Bertie with a caption on their official Twitter account, "The Bertie has landed." In the promo, the female birds' duo excitedly responded to the recent news. Both of them seemed to be enjoyed and delighted that their adventure will start again. Even the promo video teased that there would be more animation and adventure in the upcoming season.
Tuca And Bertie Season 2: Release Date
Well, Adult Swim is yet to announce the streaming date of Tuca And Bertie Season 2. However, in the promo video of Season 2, it's already mentioned that the second season would premiere somewhere in 2021. Though it's an animation series and work could be done remotely. But, scripting is not started yet, and the whole procedure also requires time. So fans have to wait for a little longer to hear some good news from Adult Swim regarding the streaming date for Tuca And Bertie Season 2