Dark Angel, a popular show on Fox Network, first premiered in 2000 and entertained viewers for two seasons. However, it is unlikely that Dark Angel Season 3 would appear on the screen. Yes, the news is out that the third installment of American science fiction drama got canceled. Here is everything you need to know about it.
James Cameron and Charles H. Eglee created the American cyberpunk sci-fi drama. It chronicles the life of Max Guevara, a genetically enhanced super-soldier. She escapes from a secret military facility as a child. Set in the year 2019, Max struggles to lead a normal life in post-apocalyptic times while finding her family in the aftermath of the escape.
Will There Be A Dark Angel Season 3?
Fox Network canceled the season three of Dark Angel. The television show spanning over two seasons did not appear for the third one. After the end of season 2, it was speculated that the gothic series highlighting women empowerment would be greenlit for season 3. However, Fox canceled it at the last minute.
Why Fox Canceled Dark Angel Season 3?
Dark Angel is an hour-long biopunk hip-hop sci-fi series produced by James Cameron and Charles H. Eglee. It marked the television debut of Jim Cameron after he won multiple Oscar awards for directing Titanic. The series was well-received by the fans, but soon after season 2, it went off the air. But millions of fans miss it now.
There are a couple of theories going rounds as to why Fox canceled the Dark Angel Season 3. Firstly, despite Dark Angel's strong storyline and art, its average viewership fell to 10 million viewers in season 1. It was a high-budget series that barely received a renewal for season 2. Fox went ahead, shifting Dark Angel season 2 to Friday nights. This further plummeted its ratings and turned into a disaster. Secondly, since the show involved a high budget, a low rating discouraged the makers from giving season 3 a green signal.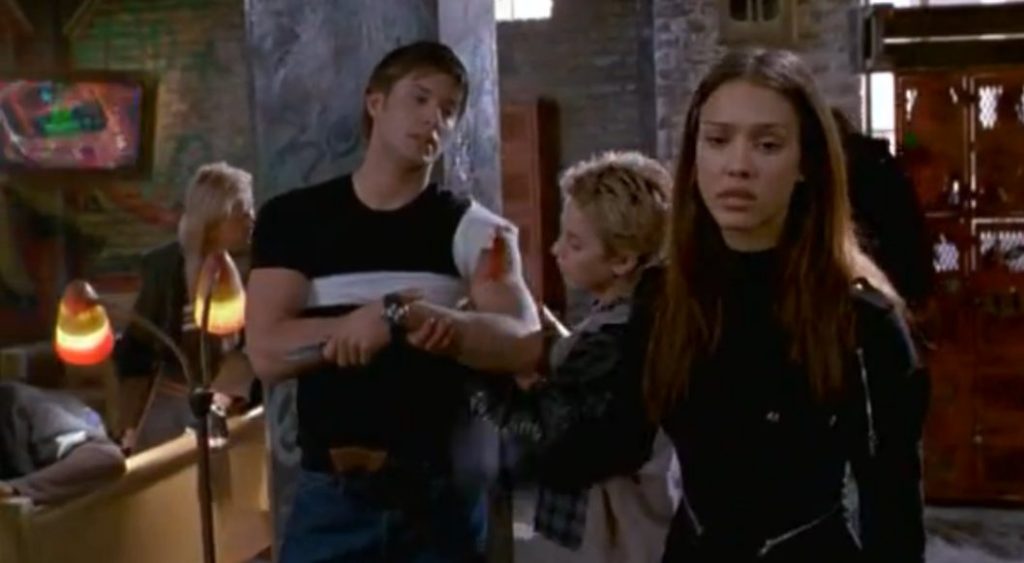 Besides low ratings and severe financial concerns, the other reason that turned out to be the nemesis of the third installment was Firefly. Yes, Fox canceled the renewal of Dark Angel season 3 to make room for Firefly, the sci-fi series by Joss Whedon. Ironically, Fox canceled Firefly even before it completed its season 1 owing to low ratings.
What James Cameron Has To Say About This?
Cameron served as the direction of Dark Angel season 2. Fox's sudden decision to cancel Dark Angel season 3 shocked the Oscar-winning director. Reportedly, in a book titled 'Science Fiction Television Series: 1990-2004: Histories, Casts, And Credits For 58 Shows,' Cameron shared:
'They called us on Saturday and told us we were on schedule and we'd been picked up. We got together Saturday night and celebrated. Sunday goes by, and Monday morning we get a call saying, 'No, you're not on the schedule! It's been changed.' I've never heard of that happening…On Monday, we were supposed to be on a plane to go to the network upfront in New York on Tuesday. They called us that day and told us not to go! I was pissed!'
Sadly, we will not be seeing Dark Angel anymore. Though canceled, Dark Angel is still in demand in the United States and the United Kingdom. Both seasons of the show are also available on DVD.