In the history of Married at First Sight if there was one couple that went through a lot was Luke Cuccurullo and Kate Sisk. From the very moment, since Kate walked down the aisle, Luke seemed to be very disappointed. Throughout their marriage, Luke kept telling Kate that he wasn't attracted to her. They kept sleeping together, but he kept on saying that he didn't feel the attraction. This lead to fans asking why he wanted to stay in the marriage when he was facing so many issues with his new wife. Luke kept saying that being with Kate made him feel repulsed and dead inside. This took a toll on Kate too. She felt emotionally drained, but even after that tried to manage the situation. However, by the end of the season, Sisk opted for a divorce, and Luke agreed to that.
Now after everything is over, here's what both Luke Cuccurullo and Kate Sisk are up to.
Luke Had Been Accused Of Gaslighting His Wife
Luke Cuccurullo got married to Kate Sisk on the show Married at First Sight. Their wedding night went south when Luke refused to share a bed with his new bride. Later viewers came to know that they did sleep together that night. However, it wasn't out very soon. Luke wanted to keep that a secret. He even forced Kate to lie and demanded that their married life should be a secret.
Things only went further south after that. They never got back on track after that. Luke even went on to accuse Kate of having a drinking problem behind her back. He went on to production to speak about it. However, the truth was that Luke was the one who bought that wine for Kate and then complained that she drank it. Luke and his friends themselves are big drinkers. Everybody has witnessed that on Married at First Sight.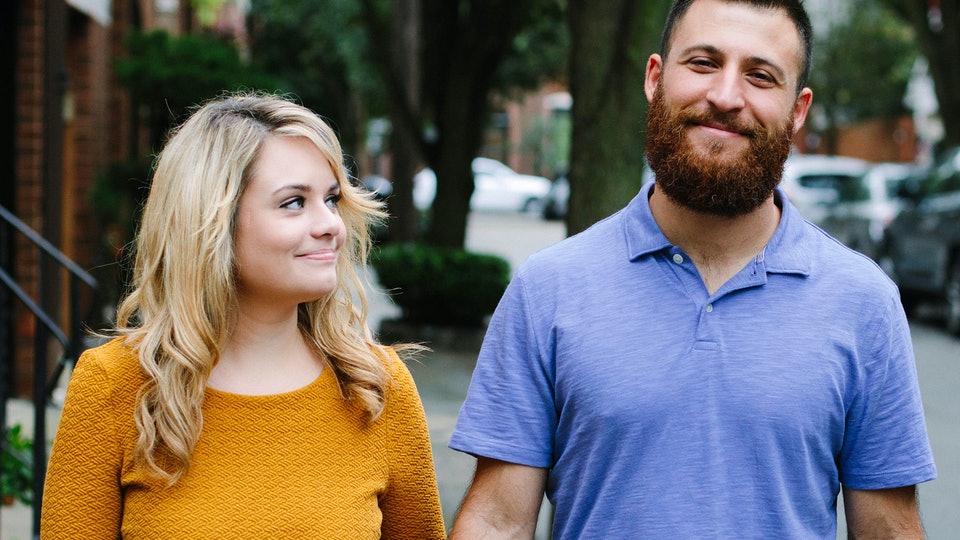 Luke has even asked Kate to keep it a secret from the experts that they have been intimate a couple of times. Along with that, when Married at First Sight experts confronted him he was pretty dodgy about it. Luke always found a way to turn the table and put all the black on Kate instead. Many viewers thought that Luke was the one who started all the conflicts and later blamed Kate for everything. By the end, this led to a lot of gaslighting discussion about the couple online.
Where Is Luke Cuccurullo Now?
Luke is busy with his own podcast. The podcast is called Cuccurullo Conversation. Recent insiders on his life reveal that Luke recently went on a trip around the country. He visited many states. About his romantic interest, it doesn't look like Luke has a woman in his life at the moment. He is very busy with all his athletic events and the marathons. Not just this, but Luke also runs a dating service called Unplugged Dating. However, the company hasn't updated its Facebook page since 2019, so, there is no update on what is up with the company.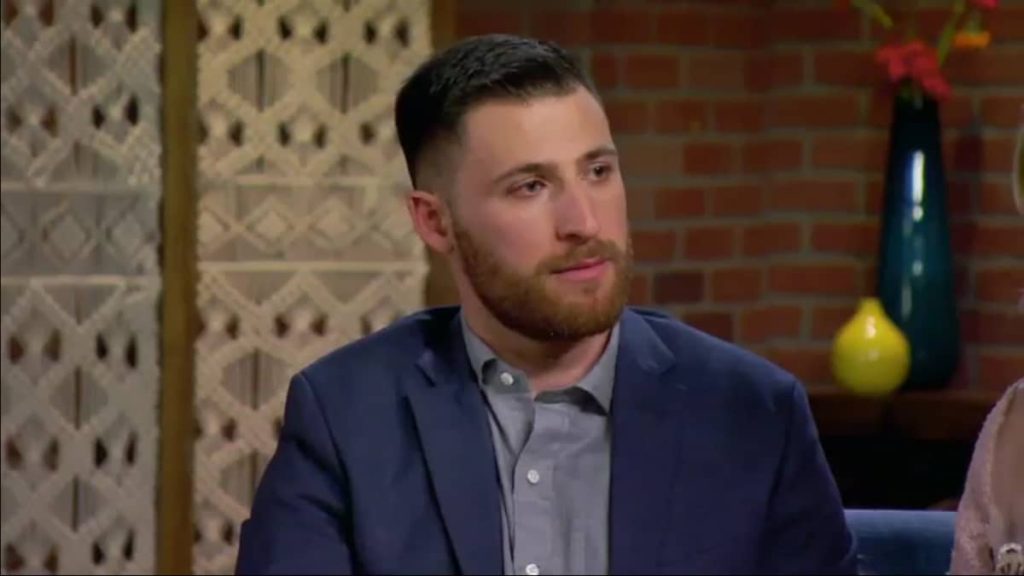 Is Luke Cuccurullo Gay?
In the reunion episode fans got to know one more thing about Cuccurullo. Sisk revealed that she thought the Cuccurullo was gay. He denied that. After that Sisk confronted him, saying that he has written on his Facebook page, he has written that he is interested in both genders. To which Luke said that it was a joke. However, Sisk went on to say that she didn't believe it. Many of Luke's friends are gay, and she doesn't understand how it is funny to put that on Facebook.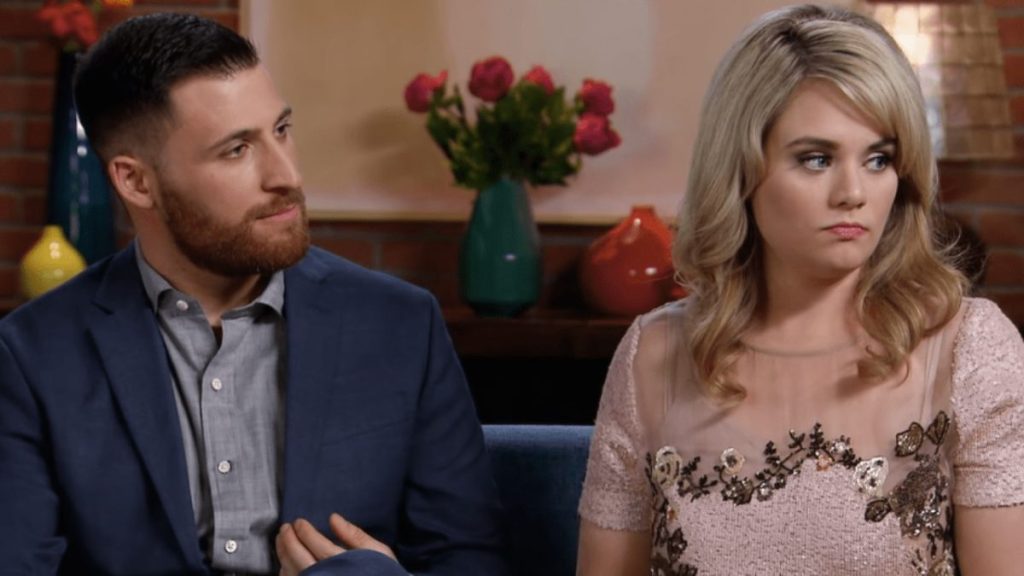 Many commentators wrote on one of Cuccurullo's pictures on Instagram asking him if he was gay. Some concluded that he was, but then Cuccurullo shut them up by responding with- Sorry to disappoint ladies, but I am straight.
Luke Has Accepted His Role As Villian
In the reunion, Luke says that he has accepted his role as show's villain in Married At First Sight. He says that he is okay and now that everyone can move on. In the same reunion episode, Otis implored Luke to open up and speak about his side of the story. Otis told him that he doesn't have to take the role. He isn't a bad guy, she says.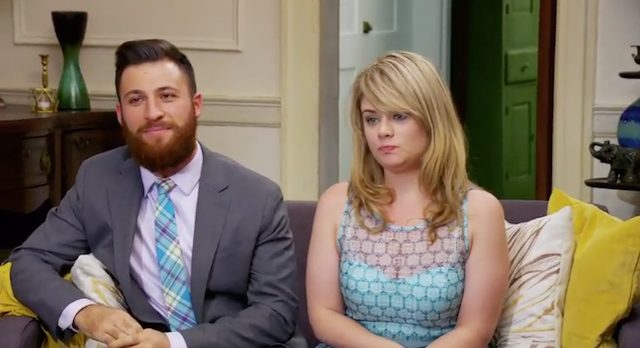 Kristine Killingsworth, who appeared in the seventh season, asked Luke to explain himself. She wanted him to answer why he did all the hurtful things to Kate. She asked him to clean it up, tell his side because nobody understands why he was saying something and doing something else when the cameras were gone.
Luke wasn't able to explain himself. Jamie pushed him to be honest and because his behavior was what pushed everything down the spiral. And his behavior will have a reasonable explanation. But Luke didn't have any explanation. The whole time in the reunion he held back his tears and laughed nervously. Luke walked off the stage with Kristine, and Otis wanted to know everything.
Dr. Jessica Regrets Matching Luke And Kate
Dr. Jessica of Married at First Sight says, that she regrets matching Luke and Kate. She says that it became very hard to see all the ups and downs of their relationship. It felt like they were hurting each other more than doing anything else. She went on to say that Luke wasn't a bad person. At the end of the day, no one really is a villain. Luke's concern is that he will be portrayed as the bad guy in everyone's hearts, but he is not bad. He has made some bad decisions.
As for Kate, she is now single and happy. She is busy with her women's lingerie brand- Hidden Intimates. She is traveling and still hangs out with the women from Married at First Sight. We really hope both Luke and Kate are happy. You stay tuned with us for all the updates on the show.