The future of the highly-anticipated sequel, Nanbaka Season 3, does not look as bright as we expected. It's been more than three years since we last watched a fresh episode of the popular anime. It's getting harder to wait with every passing day, and fans are furious. Are there any hopes for its return? Can there be a movie adaptation? Here's everything you need to know.
Back in 2015, Nanbaka originated as a manga series written and illustrated by Shō Futamata. The story was appreciated by thousands of readers and was soon picked for an anime adaptation. The television series debuted back in October 2016 and became an instant hit. Viewers loved its setting and the characters. In fact, the demand grew up to the point where the anime was renewed for a sequel within a year. The second installment came out in January 2017 and became equally successful.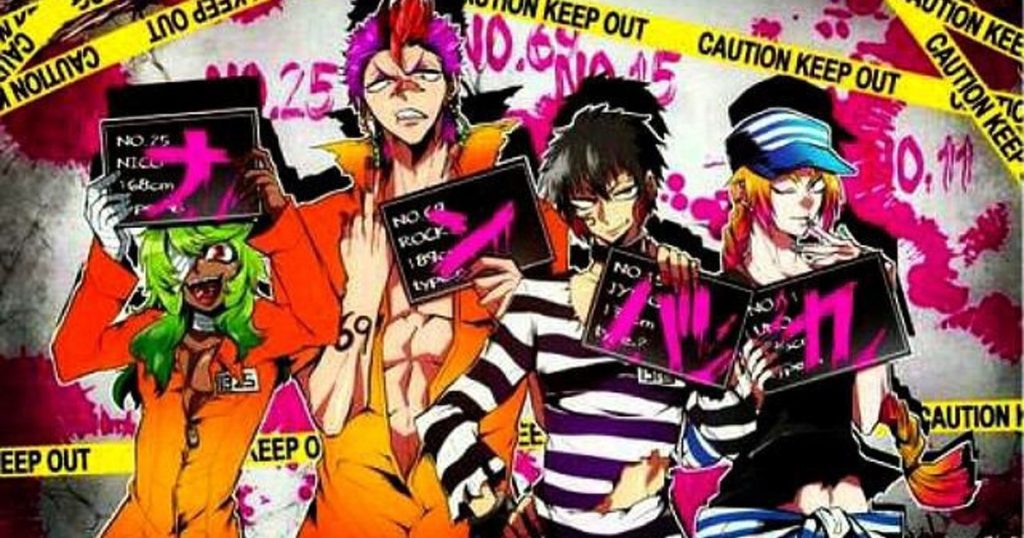 Is Nanbaka Season 3 Canceled?
After a successful run of two seasons, the comedy anime series went on an unexpectedly long hiatus. While Studio Satelight greenlit the second season relatively early, they've remained silent about the third one. Still, Nanbaka Season 3 is not officially canceled. In fact, there's still hope for its renewal.
The creators of the series have been positive about Nanbaka Season 3. Upon Season 2's release, Nanbaka's official twitter account asked fans to watch the season and support the anime so that it gets renewed for a third round. This hints that the studio has been wanting to produce more episodes of this beautiful show. However, they aren't able to do that, and one of the main reasons is the lack of source material.
The Nanbaka manga series consists of a total of eight volumes that ran between November 2015 and July 2018. Mangaka Shō Futamata has not launched any more volumes for the last two years. The previous two installments of the anime adaptation covered the plot of the first six manga volumes. Hence, leaving only two books to create an entire season.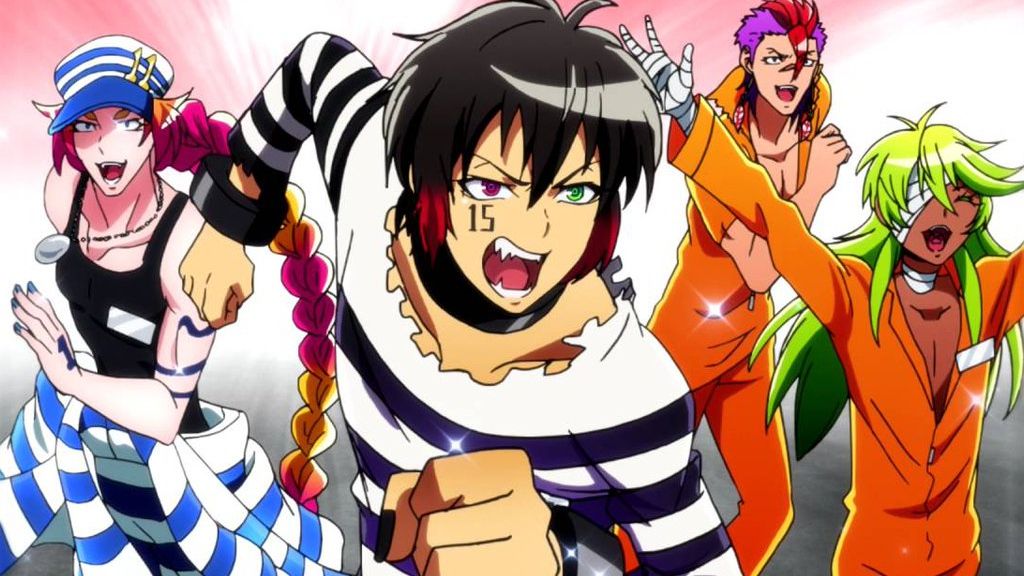 As per speculations, Studio Satelight might currently be waiting for more manga volumes for the third season. However, if the mangaka is planning to publish another volume, the book may take a while to hit the market. Yet, a large section of Nanbaka fans is hopeful for a short season in order to get a proper ending to their favorite anime. Well, even if the studio decides to produce Nanbaka Season 3 with lesser episodes, it would be the final installment of the show.
Will There Be A Movie Adaptation?
As per the recent rumors, Nanbaka has a high chance of getting a movie adaptation. While its creators are yet to confirm, the internet speculates that an anime film adaptation can be the easiest way to conclude the story. Based on this idea, Studio Satelight can use the two remaining manga volumes. Well, as of now, we can only hope that the anime returns at the screens in one way or another.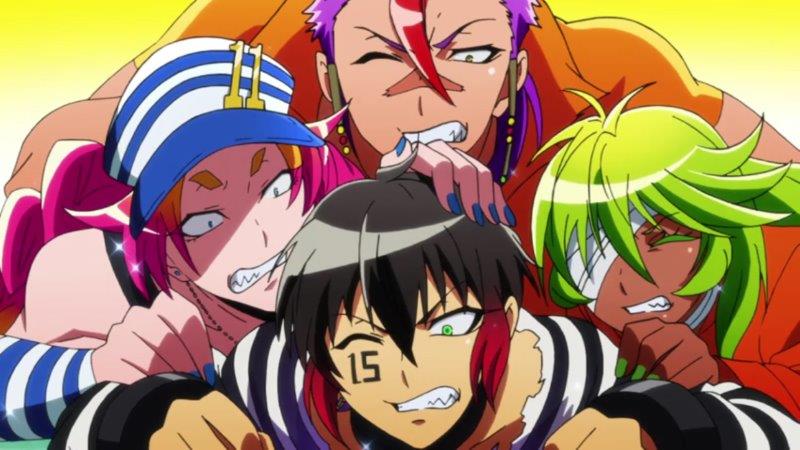 Nanbaka Season 3: Spoilers
Even if the series is yet to get a renewal, hopes are still high for its return. Hence, for fans eager to know what happens next, here are some exciting spoilers about Nanbaka Season 3.
The series centers around a group of four prisoners, Jyugo, Uno, Rock, and Nico. They're all serving a sentence at Japan's most secure prison, Nanba, which has always been inescapable. The anime follows these mischievous inmates on their adventures inside the jail. The Season 2 finale ends in correspondence with the sixth volume of the manga. Therefore, Nanbaka Season 3 is likely to feature the plot of Volume 7 and 8.
The new season will focus on Jyugo as he tries to look for something that he knows is missing. On the other hand, he will also investigate Tsukumo's past. Most importantly, the Nanba prison will be welcoming a mysterious entity called 'Elf.' As Jyugo knows Elf's path, he is likely to approach him later in Nanbaka Season 3.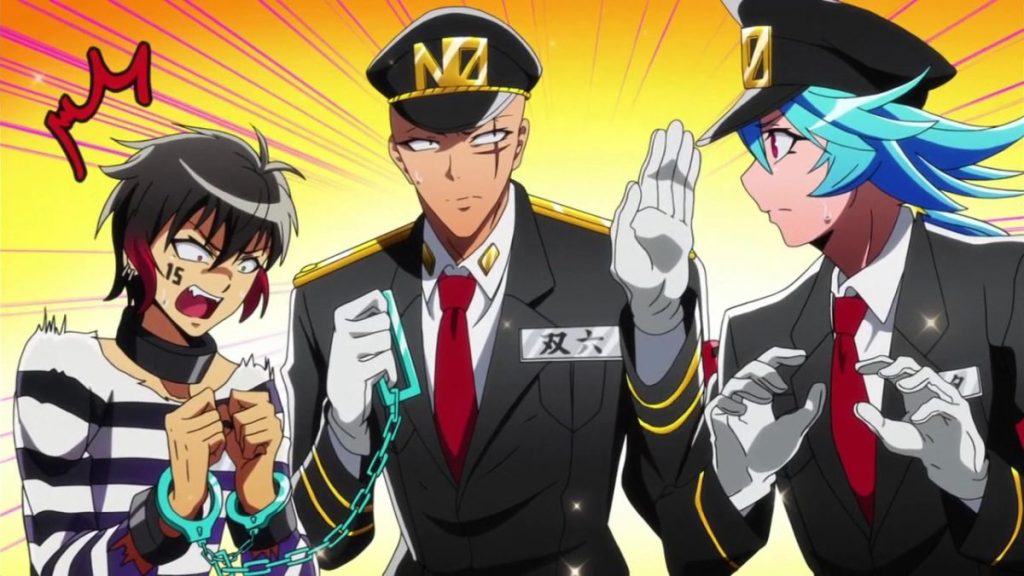 When Will It Release?
As mentioned before, Studio Satelight is yet to renew the third season. Hence, fans might have to wait until the studio waves the green flag. However, even if the renewal comes sooner this year, Nanbaka Season 3 may not premiere anytime earlier than late 2021 or early 2022. We will update this section as soon as an official date arrives.