Queer Eye season 5 recently dropped on Netflix, and fans have started to talk about Queer Eye season 6. The viewers who have already watched season 5 completely are eager for more. Fab Five has hit the home with the narrative of the show. And now that the current season has released, expecting another is no big deal.
Being one of the most followed shows of Netflix, Queer Eye is definitely going to have season 6. It showcases love and acceptance just perfectly. Moreover, the show essentially tackles different places adding their own unique element to it. But when will it release? What would be Queer Eye's upcoming storyline? Well, stay with us and read on to know everything about your favorite show.
Queer Eye Season 6: Is It Renewed?
The fans of Queer Eye want to know what is in store for Antoni, Bobby, Tan, Jonathan, and Karamo in season six. And the good news is that Netflix renewed the show for season 6. The confirmation came in via the show's official Twitter page, where they announced the filming of season 6. But as the global pandemic hit the world, things came to a halt. However, we are pretty sure to see the next season soon.
According to Bobby's interview in June, "We got about one episode done, and then coronavirus came. So now we're just waiting to hear when we start filming again." Fingers crossed as we keep an eye out for the next season to hit the screens.
When Will Next Season Release?
For now, there is no news about the release date of the next season. The filming of season 6 was underway when COVID 19 took over the world. And due to this, the season will not air, as scheduled, this year. We can expect it to release sometime in 2021, maybe around fall.
Queer Eye Season 6: Plot Details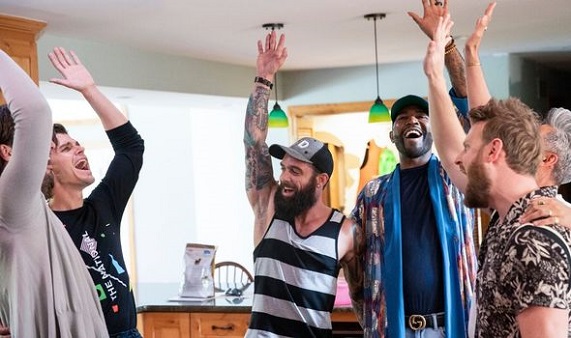 According to a leading daily, the new season will see the Fab Five "return to their Southern roots" in Austin, where they will "scour the prairie in a search for a whole new roster of heroes in need of a little TLC." So yes, Austin it is going to be!
Queer Eye Season 5: A Brief Recap
In season 5, we saw the cast holding up makeover sessions in Philadelphia, Pennsylvania. They even shot special episodes in Australia and Japan. This season was all about "self-love conquers all." It hit home with fans instantly leaving them wanting for more.
For the latest updates on Queer Eye Season 6, stay tuned. Don't miss out on binge-watching season 5 on Netflix.