Instagram's sensation 'Amanda Elise lee' is a model who isn't shy to pose her perfect curves. She has made a name for herself with her sculpted body poses. The American fitness model has an aura of addiction. You will probably forget Kardashians and Jenners after seeing her alluring physique. Amanda has over 12 million followers on Instagram, who loves her perfection about body and fitness. She is now a certified trainer and a stunning model. Her lean waist and impossibly round curves have more story to say. Scroll and know more about her.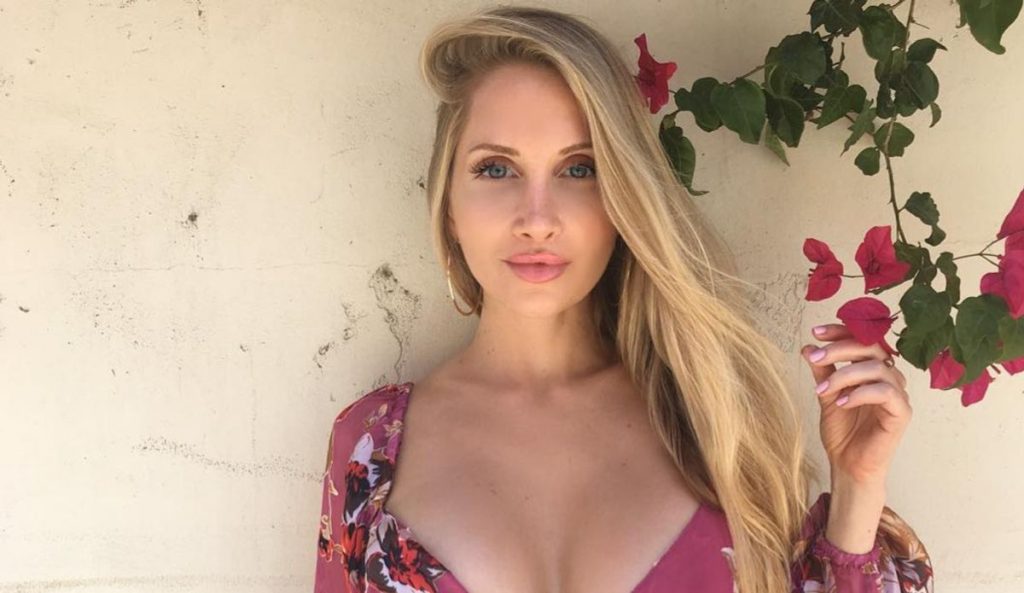 Photographer Mom
Fitness is Sexy, that's what the fitness lady Amanda says. Olinda Fields, her mother, is the primary photographer of hers. Her mom takes hundred of photos of hers, out of which only a few are posted on Instagram. Perfection is Amanda's specialty; therefore, she does not post any photo until and unless it's picture-perfect. Even though she is a perfect figure for photos, she still gets nervous after posting the picture. She receives an equal share of good and bad comments as well. Amanda is even taking time to cope up with the ugly comments. She often gets anxious and gets lots of pressure after posting the photo. There is a lot that is unknown to the fans of Amanda.
Amanda Elise Lee: Growing Period Was Tough
Amanda Elise Lee was born on December 13, 1986, in Canada. Lee's father was a wealthy man. But, money didn't stay for too long in the family. They used to live in Beverly Hills, enjoying all the wealthy assets. But soon, their parents got divorced and separated. Lee and her mother continued to stay in Beverly Hills. It was tough for them to cope up with the situation. Amanda had to go through the therapy process to deal with the situation.
Later, Amanda planned on pursuing Journalism. She studied dance and creative writing at Sarah Lawrence. After completing the course, she moved back to her old town. Lee at Beverly Hills helped her mother and began sculpting her body. This was the fall where she left the career and began focusing on her own body. She then got a fitness certification. Not long after this, she made her Instagram profile to market her services. None was in support of her back then, ever her boyfriend at that time refused to believe that this plan will be successful. But, she never doubted herself, not even for once, and continued doing what felt right.
Obsessed Before But Loves Now
Amanda had thoroughly worked on her notable features, like her booty. She was obsessed with the butt thing before it became popular. After proper work-outs, she shaped her body in a perfect figure. Now, she hits the gym for 90 mins, doing squats, lunges, step-ups, deadlifts, Romanian deadlifts, and box jumps. The changes have been a positive one, being extraordinary and impressive for the fans on Instagram.
As a result of playing the desirable, Amanda's Instagram is blooming on a different level. She receives paid offers and various products from companies to feature them on her feed. Amanda is now looking high on Instagram modeling. For instance, she will surely make more names in the future and even hit the modeling industry in a big way. We will probably be hearing more of her. Till then, stay tuned with us.