Primal Part 2: The American animated series- Primal is a story of a caveman- Spear and a female Tyrannosaurus- Fang. They partner and get into an unlikely partnership. Set in the pre-historic era when everything is on the brink of extinction, both Spear and Fang fight to survive many violent creatures.

The first season of Primal consists of 10 episodes, divided into two batches- parts one and two with five episodes each—the first part released in October 2019 on Adult Swim. The second part is speculated to release sometime in 2020. Here are all the details about it-
Primal Creator Genndy Tartakovsky Teases Plot for Part 2
Genndy Tartakovsky, the creator of animated TV series- Primal has teased that the second part of the first season will bring more emotions and craziness. The first season of Primal was divided into two parts. The second part, which has still not released. Creator Tartakovsky hinted that viewers could expect the show to raise bars in the latter part.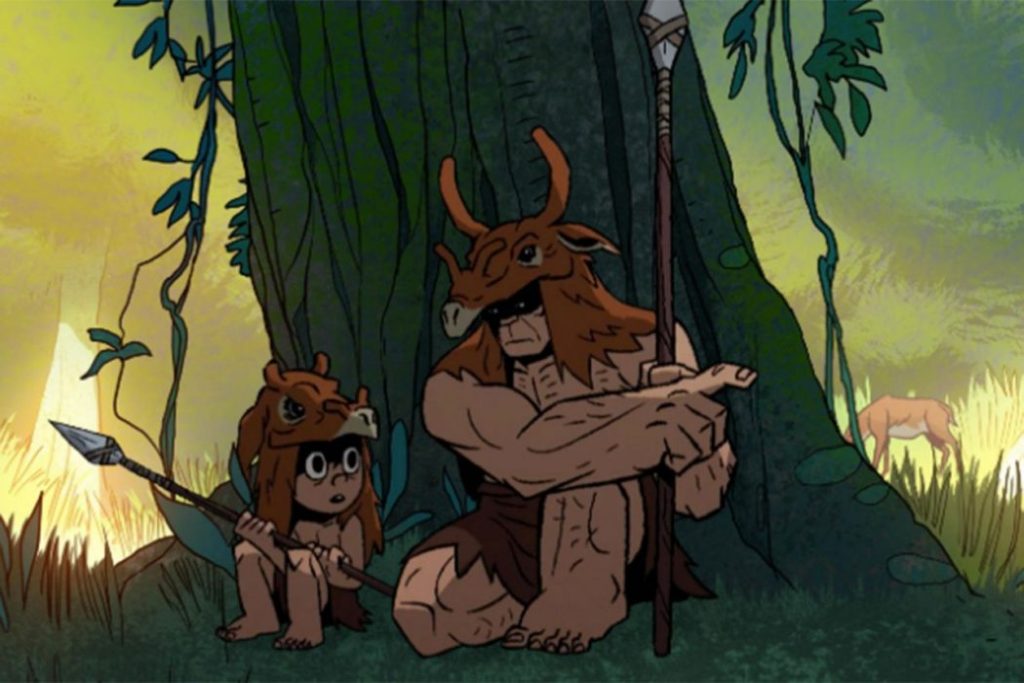 In an interview with Digital Spy, Tartakovsky said that they had finished the next five episodes for the installment, and he feels great about it. He thinks that they did more than what they did in the first half. They have pushed further, he added. The creator went on to say that the show will be crazier and more emotional. Fang and Spear's relationship will grow, along with many other things.
New Approach of Storytelling
In the same interview, the creator said that what they are doing now is completely unexpected. It is very hard because they are doing pre-historic and things like that. So, there is a lot of cliché around things. That's pretty natural, though. Usually, they follow the A, B, and C. Whatever has been done in the past is good. But now, they are doing exactly the opposite of it. So, it has become very risky in terms of storytelling. Although this new approach has given them a dramatic and impactful angle.
Tartakovsky said that he and the entire team are excited about it. And Why wouldn't they be? There's a lot of competition with all the streaming and stuff. The creator says that they had to do something different to stand out. And that is they have just begun with.
Primal Part 2: Release Date
The streaming platform of Primal- Adult Swim recently shared when Primal part two could return. They took to twitter to share the release schedule of Primal and many other new and favorite shows. However, the exact date isn't out yet. Talking about if a second season is possible, the creator says he does not have an idea at the moment, but he does hope that they get a season 2.
If you haven't seen the series until now, you won't regret watching it. The series reveals in its all brutality and gore, and it is one of the best-animated series available. The entire series does not have any dialogues and still excels in telling the story using animation. The first part is available on Adult Swim. Tune in and watch now. We will keep updating this space with all the latest information about the show as it comes. So, stay tuned and don't miss any update.