The Lord of Hell is back with more demonic and wicked intentions in Lucifer Season 5. Recently, Netflix released a video glancing at Lucifer's naughtiest acts in the upcoming season. It shows that the forthcoming season will be more devilish than ever. Along with the video, Netflix also announced Lucifer Season 5 premiere date. With the release date, fans can now count days to have their favorite devilish character on screen.
Lucifer, created by Tom Kapinos, is an urban fantasy series. The series is based on the DC character of The Sandman book series. It's centered on Lord of the Hell, Lucifer Morningstar (Tom Ellis), who gets bored of his throne. So, he abandoned Hell and landed in Los Angeles to run his nightclub, Lux. There he met with Detective Chloe Decker (Lauren German) and later became a consultant to the LAPD. Throughout the series, both received many demonic and celestial threats. In the end, Chloe discovered that Lucifer is a Devil, but, she admired it, and expressed her love before their final goodbye.
Lucifer Season 5: Teaser Out!
Yesterday morning, Netflix released a video of Lucifer Season 5 on its official Twitter account. The video portrays the naughtiest acts that Lord of Hell performs. It focused on Lucifer's taste for sensual pleasure, in which he's engaged in several sexual encounters with a sequence of keen partners. That mostly includes his sexiest, hottest, and devilish moments. Further, in the trailer, Lucifer is back in his relationship with Detective Chloe, that ultimately turned into some more sexual encounters.
Lucifer Season 5: Release Date
Good news for the fans. Netflix announced that Lucifer Season 5 will premiere this August 21. But, this time, the series would be divided into two segments. Lucifer star Tom Ellis revealed that the first eight episodes will stream on the premiere day, while the other set of eight episodes will stream after an undefined break.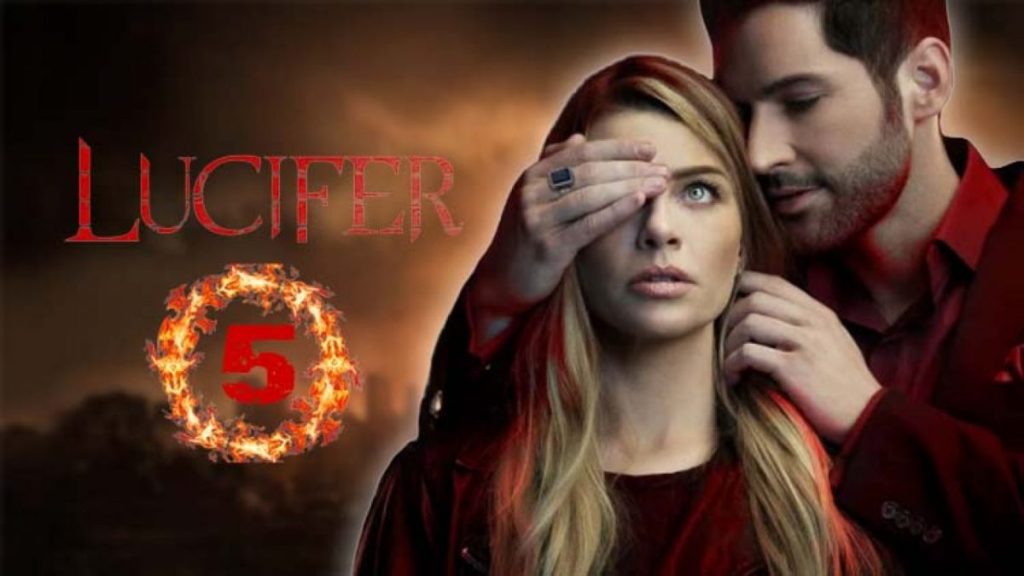 The Longest-Running Show
Earlier, Lucifer Season 5 was supposed to be the final season of the series. So, Netflix ordered eight more episodes to conclude the series. This additional six more hours is because of the fans' passionate love and support for Lucifer. That brings Lucifer back to Netflix for its sixth season, after being canceled from its former network Fox. With 77 episodes through its five seasons, Lucifer becomes one of the longest-running Netflix original series.
More To Come After Season 5
It's not the end. Netflix spoke to the series producer Warner Bros for expanding the series for one more chapter. The executive producers' Joe Henderson and Ildy Modrovich, along with star Tom Ellis closed the deal for Lucifer Season 6. The sixth season is supposed to premiere later this year.
What To Expect From The Upcoming Season?
In the previous season, Detective Chloe discovered Lucifer's true identity, The Devil. After then, Lucifer returned to his throne when Chloe expressed her love for him. Meanwhile, Lucifer's elder brother Amenadiel (D.B. Woodside) raising his son Charlie on earth. Looking at the teaser, it seems possible that Lucifer would return to earth, and will continue running his nightclub. However, we can't say now whether Lucifer returns on earth or stays in Hell. It could only be solved when Lucifer will land on Netflix.