White Lines Season 2: Created by Álex Pina, White Lines released in May 2020. The show bagged average ratings but was successful in hooking up good viewership. Now, fans are looking out for White Lines Season 2. Netflix has not yet renewed the show. It's common for the streaming giant to take a few weeks before they renew a show. However, with the way the first season performed, fans can be hopeful Netflix will commission White Lines Season 2 shortly.
The show follows Zoe Collins, played by Laura Haddock, as she goes to Ibiza to find the truth about her brother's death. Her brother Alex had been missing for 20 years. The show stars Juan Diego Botto, Angela Griffin, Nuno Lopes, Laurence Fox, and Daniel Mays, to name a few. Recently, actor Daniel Mays has revealed details about White Lines Season 2. Here are all the details about it-
Daniel Mays Talks About White Lines Season 2
In a recent interview with Digital Spy, Daniel Mays, who plays Marcus Ward, revealed a potential season 2 for Netflix's thriller- White Lines. While he was promoting his home entertainment crime comedy- Code 404, the actor spoke about season 2. He said he does not has an idea about the status of White Lines season 2 because it hasn't been renewed. However, he does know that they have plenty of material to cover. The British actor stated that there's plenty of material that writers can explore. The first season concludes quite open-endedly. Talking about his character- Marcus, Mays said that there is alot left to explore in his character. Marcus' last scene was him wanting to take over the whole drug operation that Calafat family-owned.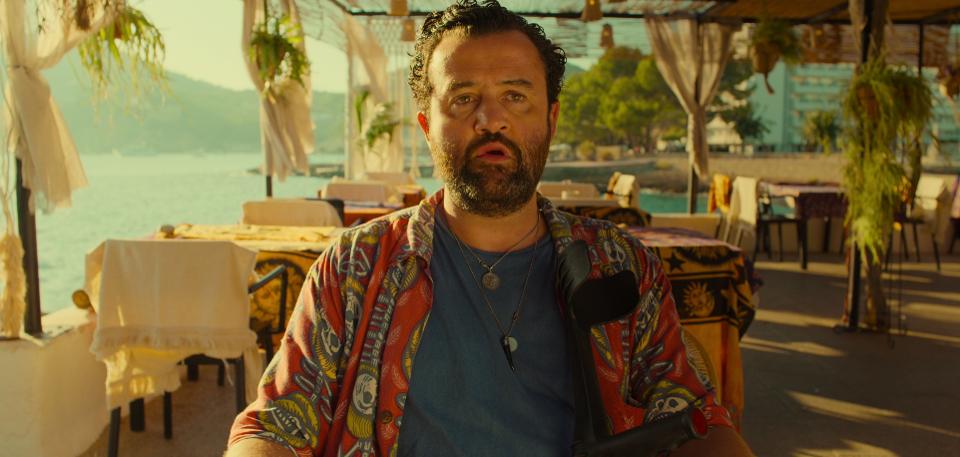 Talking more about the installment, Mays said that there are many loose ends that the show White lines have to tie. It is possible that the young actors could come back. There are many backstories, lost years that have not been explored. There are lost flashbacks that they could not address in the first season. So, that is a very great arc for a second season.
What Has Happened So Far?
The first season of the thriller series concluded revealing Anna and Marcus were the culprits behind Axel's murder. Axel had realized that his DJ life wasn't for him, and he wanted to start afresh. He confided into Anna about all of this while he snorted lines of cocaine, which began reacting and caused him an overdose. Spotting that Anna found it as an opportunity to take out her frustrations. She plunged Axel's head underwater of the pool and refused to let him out for air.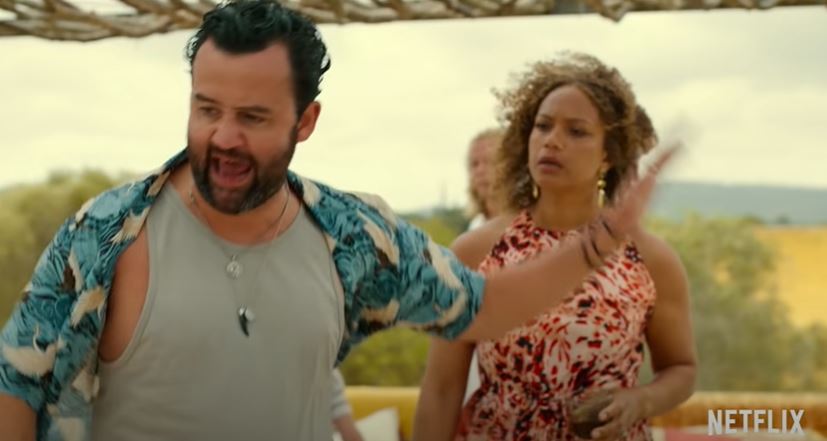 Soon after that, Marcus gets into the picture, and both of them take Axel's body into the wild. Axel wasn't dead then, he managed to escape the van. However, then Anna kills him once and for all, using a screwdriver. All this mystery comes into light when Zoe (Axel's younger sister) puts all pieces together and finds the answer.
George To Take The Lead In White Lines Season 2?
Anna came clean about everything on her wedding to George. Marcus arrives and asks her things. However, even after all this, she enjoys her big day and gets married. Is it possible that George would betray her and disclose her secret? That could happen. In a scene where Marcus is confronting Anna about their story surrounding Axel's murder at her wedding venue. Once their argument subsidizes camera pans and focuses on George watching both of them from some distance.
Some fans have been speculating that he was behind Marcus and Anna moments before the camera focused on him. So, Is it possible that he has heard it all and turn Anna in? George does not love Anna, so it is possible that he might betray her. Whatever happens there, we will update you. So, you stay tuned with us for all the latest news.