The Umbrella Academy Season 2 is on the road, solving Hargreeves's death mystery. And also the threats that the superheroes are receiving after then. Recently, Netflix released a video of the stars dancing and announcing their returning date. Indeed! The wait is over now. As the upcoming season is ready to stream soon on Netflix, with more drama, mystery, and time-traveling. So, don't miss it.
The Umbrella Academy, created by Steve Blackman, is a black comedy, superhero fantasy drama series on Netflix. The series based on the Dark Horse Comics book series of the same name. It follows a socially impaired family of adopted superheroes siblings that reunites to solve their father's death mystery.
On October 1, 1989, 43 women without showing any sign of pregnancy gave birth to children simultaneously. From them, seven were adopted by Sir Reginald Hargreeves, an eccentric billionaire. These kids later turned into a superhero team called "The Umbrella Academy." But Hargreeves gave them numbers instead of names. But they eventually named them after their nanny-robot mother. Now, they all are trying to solve the mystery of their socially impaired family and their origin.
The Umbrella Academy Season 2: When To Expect?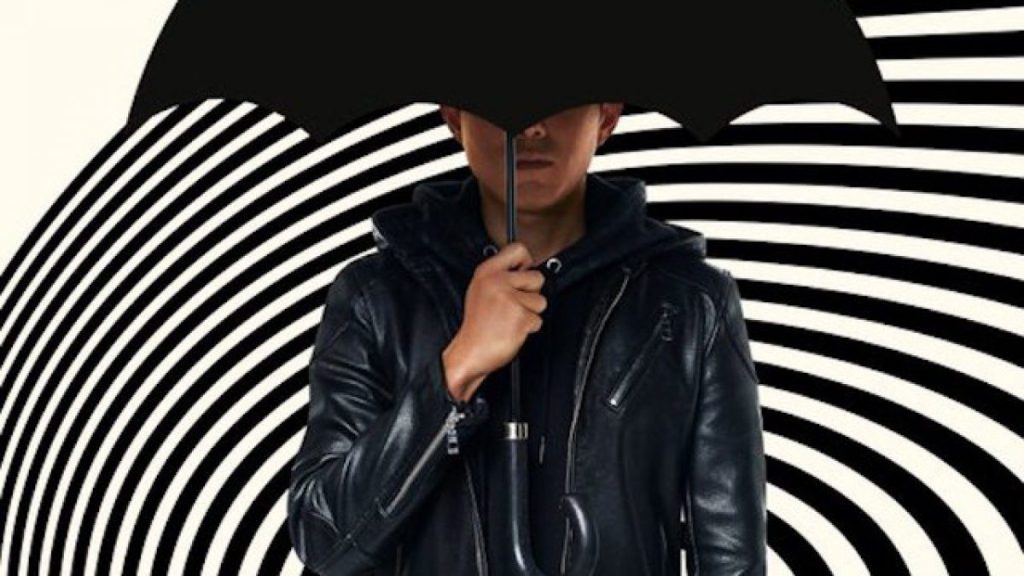 Netflix greenlit the show as soon as its ratings crossed the streaming platform's records. According to Netflix, 45 million people watched the previous season. That's pretty great news, isn't it? Further, it gained 7.9 ratings on IMDb and 75% on Rotten Tomatoes. So, how can Netflix didn't renew such a brilliant show?
It's been more than a year of Hargreeve's death. And finally, Netflix revealed that when this mystery is going to solve. Recently, Netflix released a video announcing that The Umbrella Academy Season 2 would premiere next month on July 31. In that video, the series cast dancing on Tiffany's popular song cover "I Think We're Alone Now". Likewise, they did in the first episode.
Production Details!
The filming for The Umbrella Academy Season 2 started in June 2019. But, as the Blackman said, it takes 18 months to make a series. However, we knew we had to wait until this fall. Despite this ongoing pandemic that affected the entire movie and TV's lineup and production, Blackman refused to wait to begin the production and worked hard on editing the upcoming season. He shared a snap on Instagram of him working on the series. That reads: "Even #corona can't stop The Umbrella Academy Mix! But I swear we're washing our hands."
The Umbrella Academy Season 2: New Poster Released!
The new poster is full of hints telling where the upcoming season will take us. In the forthcoming season, the siblings return to Dallas, Texas, in the 1960s. No doubt, the siblings escaped from the devastation that happened in the present day. But, it took them back in time around the 60s. And now they have to find each other first and reunite before another devastation happens.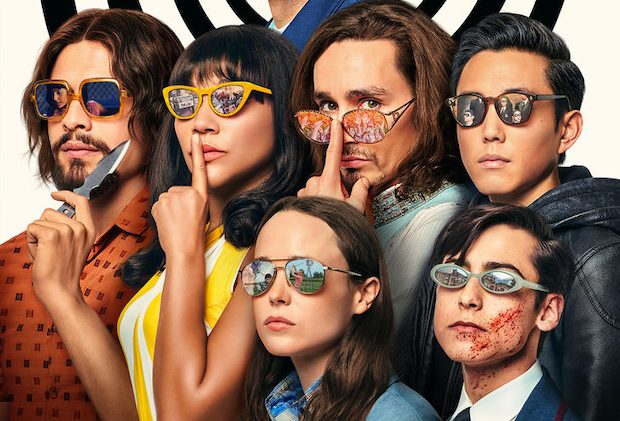 But the new poster reveals more than it seems. If you see the sunglasses that the siblings are wearing, you'll find that every glass reflects a different story. That means it will follow each character's story arc. In which, Luther (Tom Hopper) will be stuck in the early days of the Vietnam War. Klaus (Rober Sheehan) will fall to hippie living. And Allison (Emmy Raver-Lampman) will become an active participant in the Civil Rights Movement. That all depict the 60s storyline. However, apart from Number Five (Aidan Gallagher), no one ever time-traveled. So, it would be more interesting to watch how they will do this.