Last month, Netflix released the promo video for Lucifer Season 5, and it was damn surprising. The Lord of Hell is set up to explore the more mischievous and sexiest sides of girls who are willing to participate. Apart from them, there's a hint that both Cole and Lucifer would be back again and continue their relationship, which we thought had no future. Recently, the new poster for Lucifer Season 5 released, in which The Devil is solving his first case back in the 1940s. Well, believe it or not, in that attire and serious look, one can't say that it's his first case.
Lucifer created by Tom Kapinos is a police-procedural, urban fantasy comedy-drama series on Netflix. The series inspired by one of the characters in The Sandman of DC comics. It revolves around Lucifer Morningstar (Tom Ellis), a handsome and mighty angel who was outcast from Heaven for betrayal. But, as the Devil, he got bored from his throne of the Lord of Hell for millennia. So, he abandoned his throne in contempt to God (his father). Later he landed on Los Angles and opened his nightclub named Lux. There he met Detective Chloe Decker (Lauren German) and assisted her in solving her cases. Throughout the series, Lucifer has been frequently invited as a consultant to the LAPD.
Lucifer Season 5: New Look From The 40s
The first look from Lucifer Season 5 Episode 4 entitled "It Never Ends Well for the Chicken" released. In which, Lucifer telling the story about his re-visit to Los Angeles in the 1940s, where he placed other characters in different roles back in time. The series co-creator Joe Henderson explained that this style was selected because of Lucifer's fondness of detective stories. Further, he said that Lucifer isn't a detective yet, so it means this is his first case.
Joe said: "What is nice about noir is its detective stories, but Lucifer isn't a detective yet. So what we almost see, to a certain extent, is Lucifer's first case. There is a case, and there is a mystery to resolve, but it's just more filtering our language through noir." He further explained that when you're depicting flashbacks, it's essential to portray the apt time well. Joe added: "Whenever you play flashbacks, the question is always- what's the time frame that can reflect a person?"
Ildy Modrovich Appreciated Tom Ellis
Fellow showrunner Ildy Modrovich spoke about Tom's look in the fourth episode. He said, there's something in his way of depicting his character (Lucifer) that takes us back in time (in Old Hollywood style). He said: "Tom Ellis is made for this style. I believe there's always been something about his representation of Lucifer old school, which harkens back to the elegance and extravagance of old Hollywood and just noir."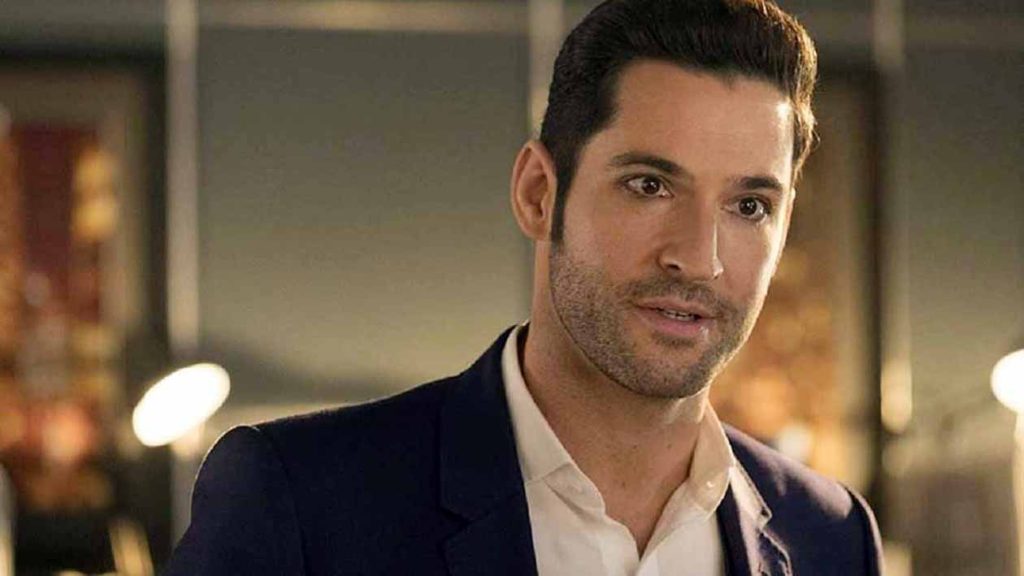 Further, the upcoming episode would explore Maze's (Lesley Ann Brandt) past, and the creators can't wait to see fans' reactions about her musical numbers. Modrovich added: "Lesley-Ann is going to break your heart for sure."
Lucifer Season 5: Release Date
Good news for the fans of Lucifer. Netflix announced that Season 5 will release this August 21. But, this time, the series would be divided into two segments. Lucifer star Tom Ellis revealed that the first eight episodes will stream on the premiere day, while the other set of episodes will stream after an undefined break.