Sadly, the witch spell will not last longer as expected. Netflix's fantasy drama series Chilling Adventures of Sabrina Season 4 is announced as the final season of this series. It's quite disappointing that our favorite teen witch will leave this mortal world. The third season streamed in January 2020 on Netflix. That was the mystical chapter of the series. In which, the dark lord (Luke Cook) plays dirty tricks to bring Sabrina Spellman back in Hell. However, Sabrina finds a way to stay in both the world- mortal and immortal. But, things aren't settled yet. Sabrina's enemies are rising, and war is about to begin.
Chilling Adventures Of Sabrina, created by Roberto Aguirre-Sacasa, is a supernatural horror series on Netflix. The series is based on Archies' Comic character, Sabrina. It's set in the fictional small town of Greendale. The series focuses on a teen witch Sabrina Spellman (Kiernan Shipka), who's a half-witch and half-human. Throughout the series, she struggles to find a way to live both lives without selecting one. However, her family wants her to choose the witch path. But, if she does, then she has to leave behind her teen-life in school and also her friends.
Chilling Adventures Of Sabrina Season 4: Release Date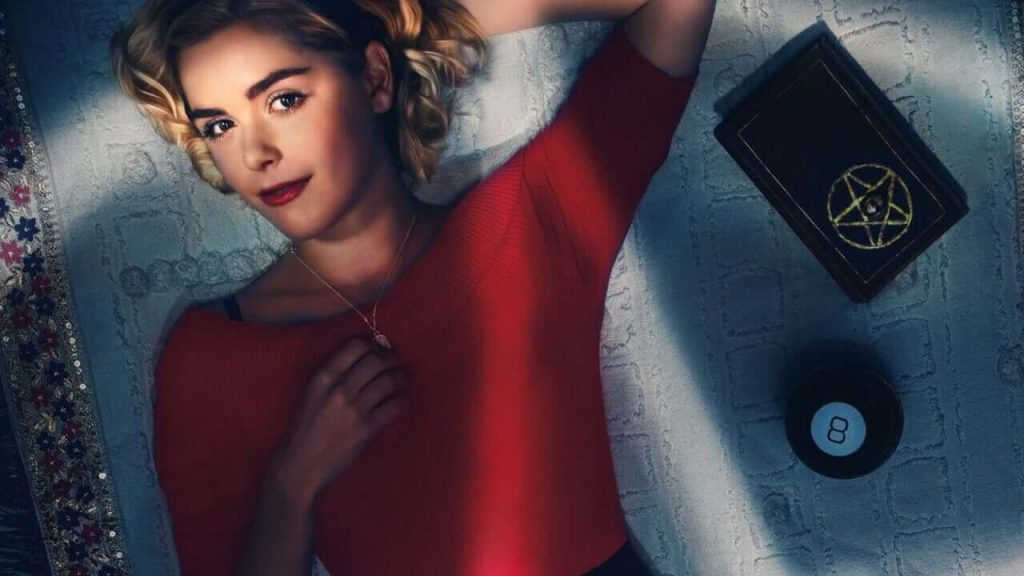 The third season landed on January 24, 2020. Soon after that, the team started working on the next chapter. Showrunner Roberto revealed that only few episodes were left to shoot when the global pandemic hit the world. However, there are no such comments on when the filming would start again. If they resume filming early, then we can expect Chilling Adventure Of Sabrina Season 4 to premiere later this year.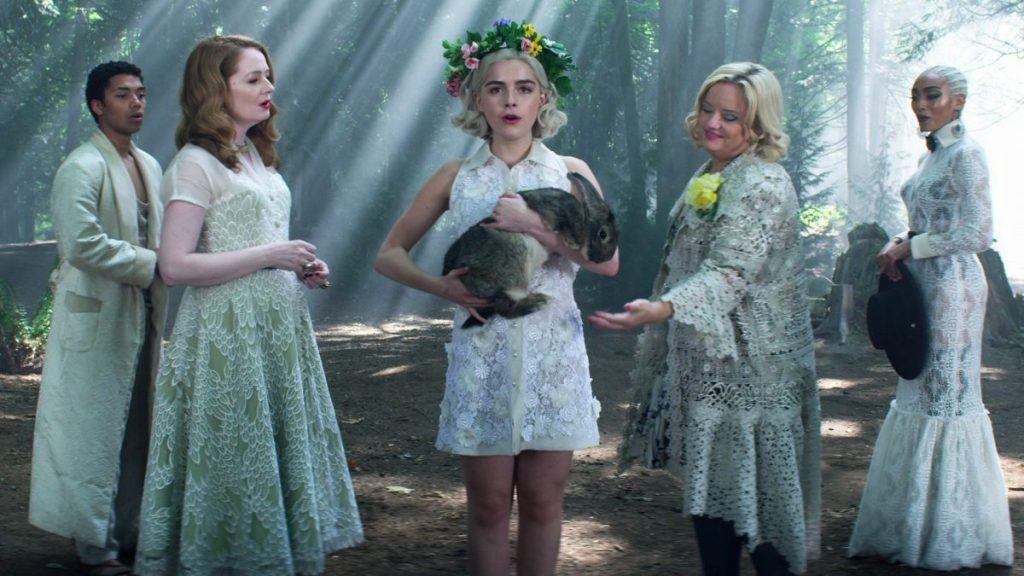 Unfortunately, Netflix also announced that season 4 will be the final season of this series. In an interview, the showrunner confirmed that this is the end of the saga. He further appreciated the cast, crew, producers, and the streaming platform in making such an amazing series. Roberto said: "Working on Chilling Adventures Of Sabrina has been an incredible honor from Day One."
He continued: "The cast, beginning with Kiernan as everyone's favorite teen witch, has been a pure joy. I am beyond thankful to the writers, crew, editors, and assistants. Everyone for pouring so much love into this dark dream of a show. I am also thankful to our partners at Netflix, Berlanti Television, Warner Bros. Also, Archie Comics for letting us tell the story that we wanted to tell. We can't wait for everyone to see Part Four."
Who Will Return For Final Run?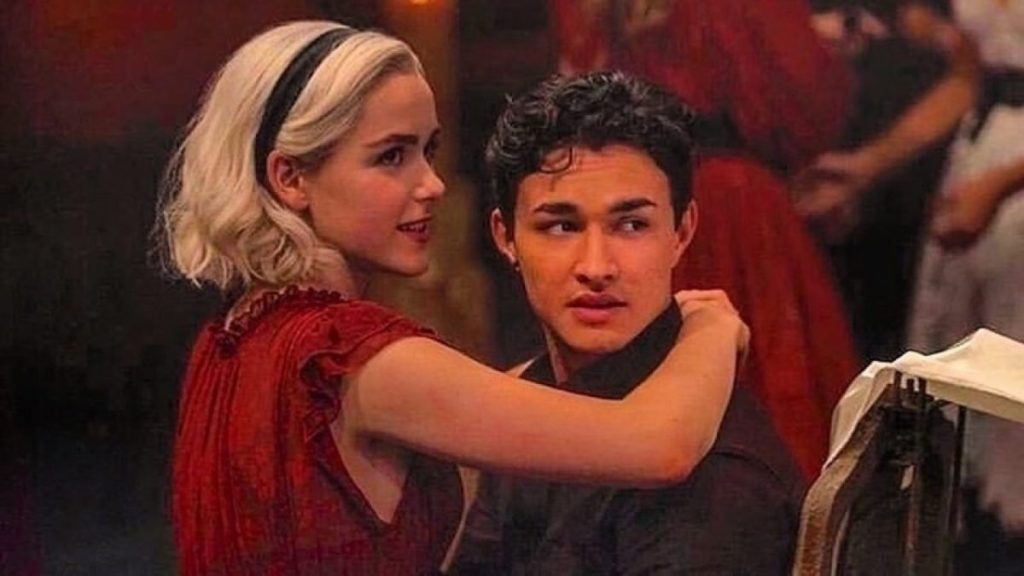 Of course, the witch is back with dual power and double spell. Kiernan Shipka will reprise her role as Sabrina Spellman. And she's not alone as she'll return with her family. Lucy Davis will return as Aunt Hilda and Miranda Otto as Aunt Zelda. And Chance Perdomo come around as Cousin Ambrose. Furthermore, Michelle Gomez will again play Mary Wardwell/Madam Satan/Lilith and Richard Coyle as Father Blackwood. Along with Tati Gabrielle as Prudence Blackwood.
In the previous season, Sabrina's friends were promoted as the series regulars. So, her friends would return to their characters as well. These include Ross Lynch (Harvey Kinkle), Lachlan Watson (Theo Putnam), and Jaz Sinclair (Rosalind Walker). Further, Sabrina's sorcerer boyfriend is also back. Gavin Leatherwood (Nick Scratch), is ready to play a powerful role in the upcoming season.