The title of The 100 Season 7 Episode 9 is "The Flock." After the previous backdoor pilot episode for the prequel series, the upcoming one will again follow the normal, which is not so normal routine of the show. It will be a tough one for Indra and Murphy. The viewers already love the show, and the ninth episode will give them another reason for it. The fans can expect the ninth episode to be full of unexpected twists and turns and surprises. If you want to know more about this episode, just continue reading.

Official Promo For The Ninth Episode!
The CW released the official trailer for the upcoming episode. And by the look it, we can definitely say that it will be going to be one hell of an intense episode. It will kick-start the second half of the final season of the series. And as far we know, the creators will certainly start it with a bang. The promo is teasing the beginning of the beautiful friendship between certain characters. Along with that, you can also see a lot of intense moments in it. All these moments are only concluding one thing: the ninth episode is not the one to miss.
The 100 Season 7 Episode 9: What Will Happen?
The ninth episode will begin with a lot of exciting things and will end with it as well. There is a high probability that it will conclude with a massive cliffhanger due to the fact that there will be a break after it. It will focus mainly on two characters, Indra and Murphy. The title, "The Flock," indicates that the viewers will see a group of characters in it, whether they will be foes or friends, it will be interesting to watch. Indra and Murphy will find themselves in a difficult situation. And to get out of it, they have to take faith in each other.
The CW also released the official synopsis of The 100 Season 7 Episode 9 along with its promo. It reads, "Murphy (Richard Harmon) and Indra (guest star Adina Porter, "American Horror Story") must defuse a tight situation. Meanwhile, old associates make new allegiances. Lindsey Morgan, Tasya Teles, Shannon Kook, JR Bourne, Shelby Flannery, Eliza Taylor, Bob Morley, Marie Avgeropoulos, and Chuku Modu also star."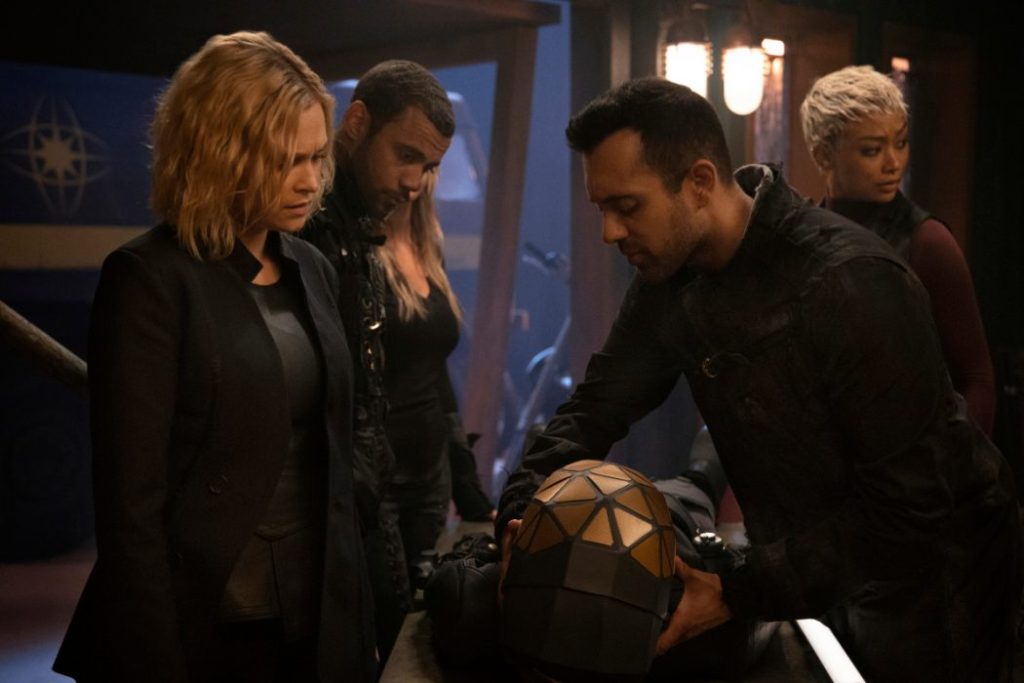 The 100 Season 7 Episode 9: Release Date
After watching the promo, the fans just can't keep their calm to watch this episode. The upcoming one will be going to be one of the most interesting episodes of this season so far. The 100 Season 7 Episode 9 will release on Wednesday, July 15, 2020, on The CW at 8 pm ET .