The first season of the fantasy drama, Carnival Row, is out now. The show was a massive hit after the success. And fans are looking forward to Carnival Row Season 2. The second season had received renewal even before the first season released. The show was renewed in July 2019. However, many things have changed since then. Created by Travis Beacham and Rene Echevarria, the show follows the victorian-style era. Carnival Row is Amazon's first fantasy drama. For everyone who is looking forward to the show, here are all the details you need to know about the show-
Crew Change For Carnival Row Season 2
While we expect Orlando Bloom and Cara Delevingne to come back as the main lead for Carnival Season 2, we also can expect Tamzin Merchant and David Gyasi to join the cast. The two portray Imogen and Argus on the show. The way the first season ended, fans might get to see Arty Froushan and Caroline playing a much more significant part in the second outing. With that said, as the story expands in the second season, new faces could come on board. However, there isn't any official update about it as of now.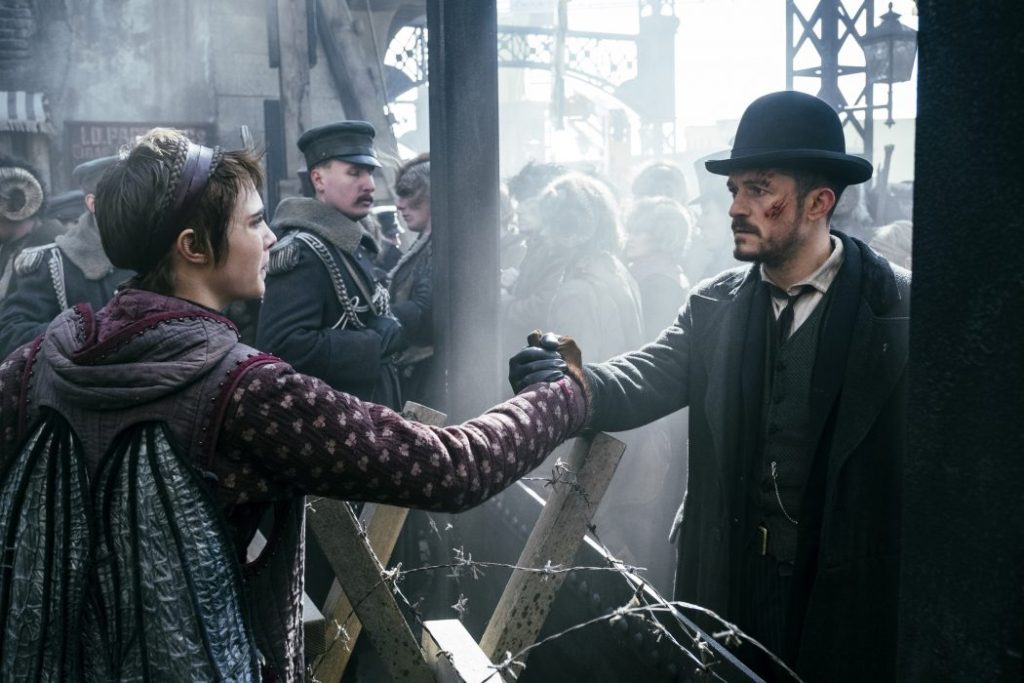 Things look fine on screen; however, it doesn't look like that behind it. Travis Beacham, the showrunner, has walked out. The news surfaced in October 20 19 when he took to social media to tell all the fans that he is leaving the show due to creative differences. Since Beacham is also the scriptwriter of the show, things might change now. It is even possible that producers may have to work on a new script. Along with him, Marc Guggenheim has also stepped back from being the showrunner. Erik Oleson and Rene Echevarria have come on board as the new showrunner for the show.
Carnival Row Season 2: All New Updates
Carnival Row Season 2 has now started productions. The cast seems to be very excited to come back to the show. The production house has shared an announcement video where viewers can see the cast getting all excited to return. In fact, the cast has also teased new characters for Carnival Row Season 2. Along with that, everything that the cast has said conveys that the second season will start exactly where the first season concluded. There were very significant things that happened. Things had changed for all main characters as the after-effects of The Burgue's crackdown.
Carnival Row Season 2 was renewed in July 2019. Later in November 2019, as seen in the announcement video, the cast and crew had started production. Everybody was expecting a 2020 release. However, then the crew shakeups happened and paused that. After that, the global pandemic has hit us, only delaying the production. Being as hopeful as we can, we can all expect the show to release sometime in 2021. Carnival Row Season 1 is now available on Amazon prime video. Stream the show now. In the meantime, tell us, what do you think could happen in the second season? Tell us in the comments below