Netflix finally revealed the release date of Aggretsuko Season 3. The fans have been waiting for the return of this anime for a long time, and their wait will finally be over in a few weeks. They are eagerly waiting to see heavy metal singing Red Panda back on screen. The fan following of this Panda is touching the sky since the debut of the series. And she is all set to rock the screen once again.
Aggretsuko is a Japanese musical-comedy anime series. Rarecho created this show for Netflix. The character first originally appeared on the TBS channel in animated shorts from 2016 to 2018. And then, in April 2018 ONA anime series was released by Netflix, and the Red Panda became famous worldwide. On June 14, 2019, the streaming giant aired the succeeding installment. Both seasons are highly critically acclaimed and got great reviews from the audience.
What To Expect From The Third Season?
The creators are pretty tight-lipped on giving out the details regarding the upcoming season. However, Aggretsuko Season 3 will certainly be the wackiest season among all. The fans can expect to see a lot more music and amusing moments in the third chapter a well.
Retsuko will again relieve her stress by singing death metal songs in her karaoke bar. The viewers have seen their favorite Panda growing in all aspects. The second explored Retsuko's personal life. And it is anticipated that the third season will dig deeper into this. Retsuko might go into new adventures and realizes what adulthood seems like. We surely have more insights once Netflix releases its official trailer.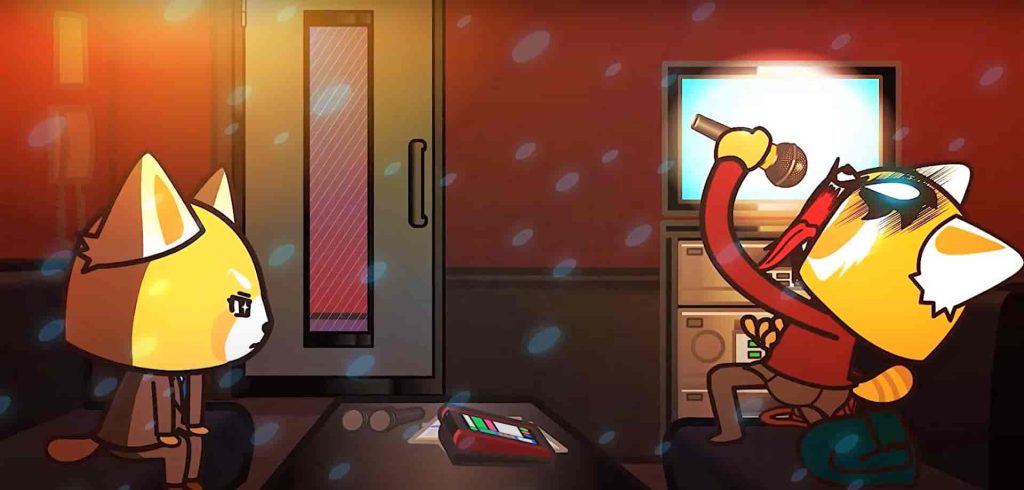 Aggretsuko Season 3: Newly Released Poster
Netflix dropped a poster for the third season, and it seems like Retsuko is finally getting her band. In the poster, we can see Retsuko holding a guitar along with the members of her band OTMgirls. These band members are Hidarin, Manaka, Migi, and their manager, Hyoudou. The poster is giving the usual wacky vibes of the series.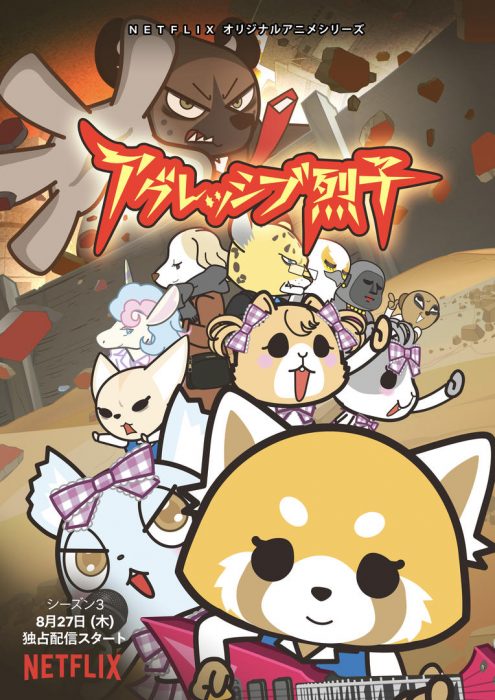 Retsuko Season 3: Release Date
The fans have been waiting for this moment for more than a year. Next month, they will finally see their favorite Panda back on-screen singing rock metal. Aggretsuko Season 3 will hit the streaming giant on August 27, 2020. So, be prepared.