Recently, Giancarlo Esposito has teased his character's story arc in The Mandalorian Season 2. In the previous season finale, Moff Gideon was carrying legendary Darksaber while searching for Baby Yoda. Could that mean that Moff Gideon is the Sith Lord? However, he's the former Imperial officer who's doing his duty only. Perhaps his search for Baby Yoda might be related to his some other plans. But, there's no evidence of him being Sith Lord despite the weapon. While speaking to Giancarlo about his character, he teased that Moff is holding some powers. Let's see what it could mean?
The Mandalorian, created by Jon Favreau, is a space western drama series on Disney+. It is set 25 years before The Force Awakens event started and five years after Returns of the Jedi happened. It follows Din Djarin, a Mandalorian bounty hunter's (Pedro Pascal) journey to find his target. He is a lone gunfighter who is rescued during the Clone Wars by Mandalorians. Five years later, after the descend of the Empire, the Mandalorian got a task from a client who pays him well. The Client (Werner Herzog) promised to give Mandalorian a crate of Beskar to exchange information about his target. Beskar is a unique metal used by Mandalorians to create impassable armor.
The Mandalorian Season 2: Giancarlo Esposito Revealed Details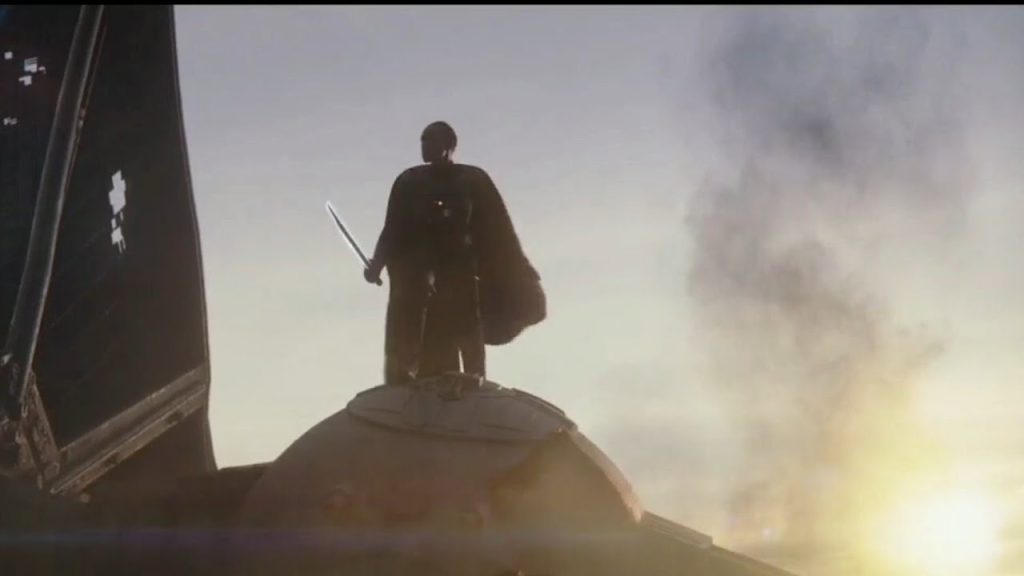 In the previous season, Moff held the royal Darksaber, which left everyone wondering whether he's a Sith Lord. However, in an interview, Esposito confirmed that apart from holding Darksaber, in the second season, Moff would use it too. He further teased that carrying the great sword (Darksaber) represents his powers that no other character in the series possesses. It means now he can do whatever he wishes for even it sounds dirty and nasty. And it's a part of him as a warrior who's ready for a fight.
Esposito said: "To be in the position of having that graceful royal power. But has this sword which depicts a different part of me than any other character. To have this sword means I can use it. And I can do my dirty work, that I'm a warrior, that I'm a fighter. That's part of me."
Is Moff Descendant Of Darth Vader?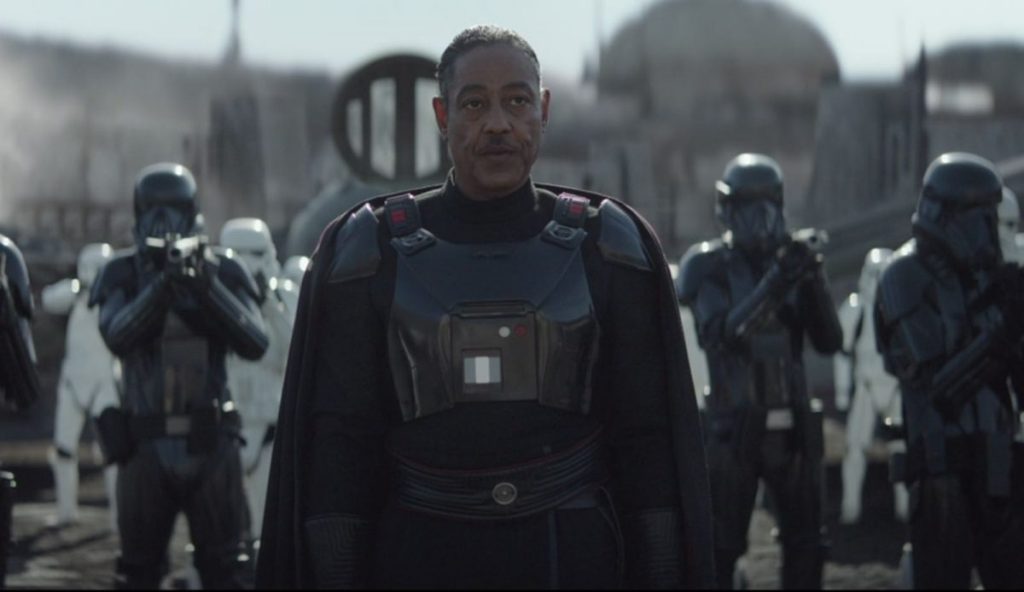 Further, he revealed that having this noble sword means he's holding some powers which only a few can possess. It means he's the one of the Sith Lord. However, to make everything more interesting, he stated some confusing questions. Whether he's the one who's everyone assuming or not could be revealed only in the upcoming season.
Esposito said: "It also creates the possibility that he is one of the ones. He possibly has that, and that is interesting. Is he a descendant of Darth Vader? is he that fallen hero? Who is Moff? What does he want? Moff knows all about everything, and you'll have to wait to find out."