The steamy island mystery is coming back for its second run as Netflix officially renewed Outer Banks Season 2. After the huge cliffhanger of the debut season, the second season was kind of inevitable. However, the time took by Netflix to renew it certainly worried the fans for a bit. Now they can finally relax because it's about time when they will see the Pogues' adventures again.
Outer Banks is an American action-drama mystery web TV series. Josh Pate, Jonas Pate, and Shannon Burke created this show for Netflix. It made its debut on April 15, 2020, on the streaming giant. The series turned out to be a hit and loved by the fans worldwide. It received mostly positive reviews from the critics and its viewers. It features a perfect blend of romance and mystery, which is enough to intrigue anyone.
Cast Celebrates The Renewal!
The cast of the Outer Banks is among the happiest persons present after the renewal. They celebrated the confirmation of Outer Banks Season 2 by posting several photos on their social media accounts. But the thing which catches the most attention of the fans is the fun-video uploaded by the cast members. On July 24, 2020, Netflix renewed the following season, and right after the announcement, the celebration began. One of the showrunners, Jonas Pate, informed the fans that he already started working on it. In his recent interview, he said, "Netflix had allowed us to write some second season scripts, so we've been operating on that for a few months now."
Outer Banks Season 2: Plot Details!
The second season will kick-off right after the cliffhanger ending of the inaugural season. John B and Sarah managed to survive the storm. However, the Carolina islanders already assumed that both of them died in it. Before the departure of John, he passed a crucial message to the authorities. It revealed that Ward Cameron murdered his father and that Rafe killed Sheriff Peterkin. Therefore, the creators have more than one major plotline to go into the second season.
John B and Sarah will try to find the lost gold in the Bahamas. They will go to Nassau to get their gold back. They will inevitably be followed by people who learn about the reserve. There is also a love angle growing between Kie and Pope. Outer Banks Season 2 might explore more of their story. The surviving Pogues will be dealing with Topper and Barry about some financial disputes. Ward will be carrying the aftermath of his actions as the SBI. Local police discovered that he is the one behind John B's father's death .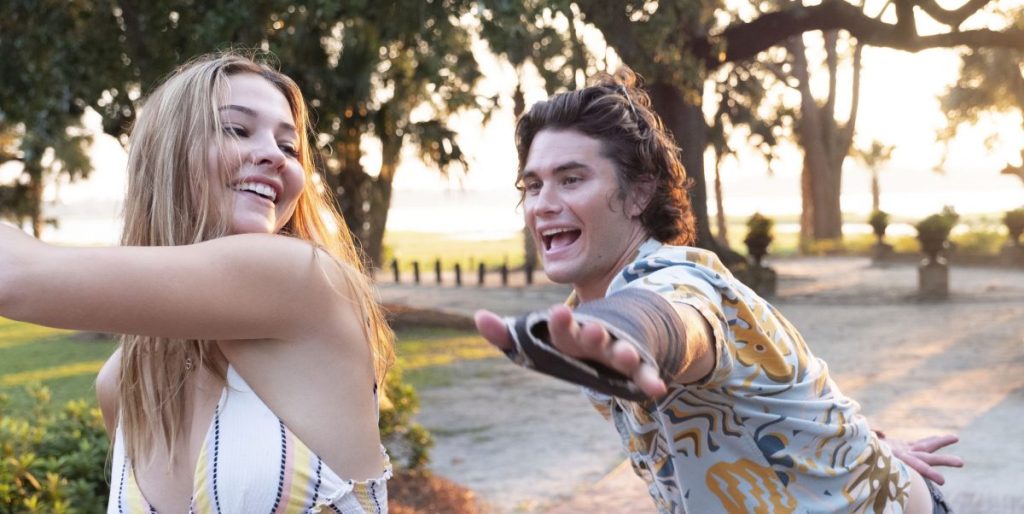 Outer Banks Season 2: Release Date
The second season will be filmed in South Carolina, and currently, that place has a lot of restrictions regarding the filming due to COVID-19. Therefore the fans can expect Outer Banks Season 2 to premiere by the end of 2021 or in early 2022.