With all the bad-mouthing Lisa has been doing, 90 Day Fiance fans have been doubting the accuracy of her statements for a long time. However, recently, in one of the comments sections, Lisa stated that Usman is gay. Speaking of whom, the Nigerian celeb has taken to Instagram to reveal that he is not gay and will never be. He has also made some other revelations that might as well just clear up all the doubts viewers have about their relationship.
Usman Looking Forward to a Celebration After Divorce From Lisa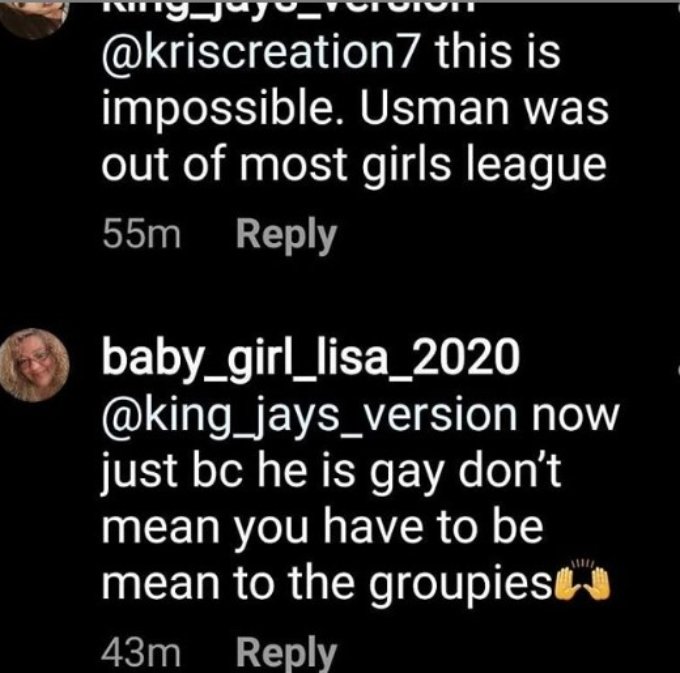 Just when we thought that the couple might give it a try to have a baby together instead of Usman taking another wife, here is a new development. The famous 90 Day Fiance: Before The 90 Days couple is finally calling it quits.
Usman wrote a public announcement saying that he and Lisa are never going to be together again. As a response to Lisa's comment about him being gay, he cleared the air and said that he is not. The 90 Day Fiance: Before The 90 Days star also clarified that he is not trying to offend the LGBT community. However, he wants the world to know that Lisa is lying again.
He also added that he needs to run for his life and called Lisa an old woman trying to stain him with her criminal life. Usman said that once his lawyer gives him the good news, he will celebrate heartily.
90 Day Fiance: What Do Fans Have To Say About Usman's Announcement?
Some fans are glad that Usman has come to his senses and decided to let Lisa go. One fan urged him to find a partner his own age. Lisa has been all out about calling Usman a scammer and then not giving back his money. She has been way too controlling since the day she set foot in Usman's home country.
At one point when they were together, one of Usman's friends accused Lisa of trying to sabotage Usman's music career. She calls herself a victim of a classic romance scam when she is the one holding on to Usman's money.
Finally, the fact that Usman and Lisa are getting separated probably marks the end of a controversy that seems longer than life. Usman has previously stated that she blackmailed him into marrying her. Also, she used the N-word. Considering all this, the relationship was downright abusive.
What do you think of Lisa and Usman finally calling it quits? Let us know in the comments below.