It has been almost seven years since we last saw one of the biggest zombie movies- World War Z. It has been the equal amount of time since Paramount Pictures is developing the sequel World War Z 2. What is really happening to it? Will it really ever happen? The novel inspired movie was a big box office hit bagging about 500 million dollars worldwide. Clearly, fans are not only ready but are also looking forward to more of the movie. Then why hasn't it happened yet? There could be a lot of things, actually. Here are all the details about it- 
World War Z 2: Is It Happening?
While there were rumors that World War Z 2 is canceled, Is it? A few years back, in 2017, reports revealed that the sequel was supposed to release in June that year. However, the date came and went by, and nothing happened. Not even the production had started. After that, speculations had it that Paramount pictures had not received the movie unenthusiastically. One of the reasons why the movie wasn't happening was the budget factor. If the movie gets into production, it will be a very expensive shoot. The shoot in fact will start from Altlanta. Things then changed when David Fincher came on board as the director of the movie.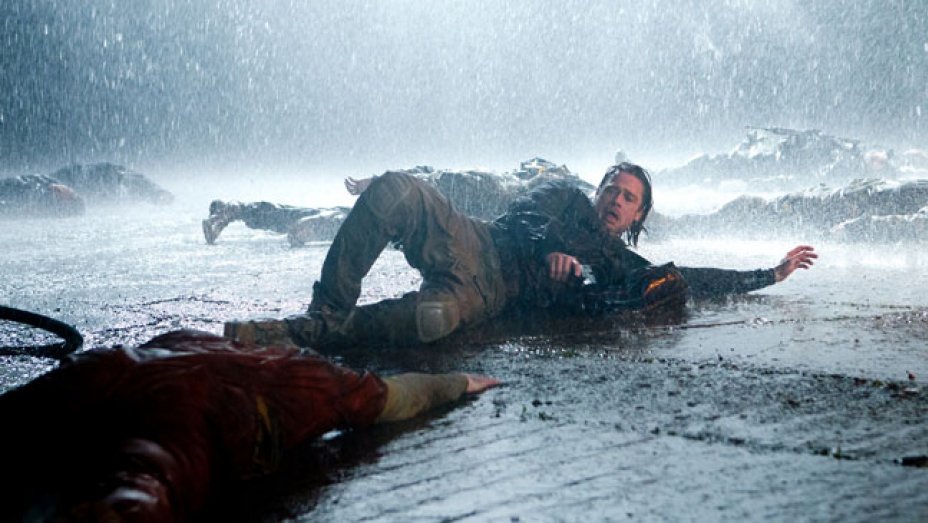 After that, everyone expected that the movie would start production in 2018. That did not happen because lead actor Brad Pitt signed the movie Once Upon a Time in Hollywood. The movie was then again delayed because of director David Fincher's' busy schedule with Mindhunter season 2. 
Perhaps it'll just be like the first film, and a troubled development phase will eventually lead to the sequel happening. However, it is heartbreaking, but it looks like it's a distant possibility right now. In an interview recently, co-creator Jeremy Kleiner said that World War Z 2 would be a reality "someday." He went on to say that they love Max Brooks' books. They lobe the whole universe. They don't even feel that the franchise is over. So, everyone can hope that the movie would happen one day.
The productions for World War Z 2 was supposed to begin in June 2019. However, then it was delayed until March 2020. After that, COVID-19 hit us all and paused productions. So, naturally, the movie did not get into productions either. We don't have a word on when the movie would start production again. If things go fine, we can expect the movie to finally start productions in 2020, almost seven years since the first movie released. We can expect it to release sometime either in 2021 or 2022 if everything goes right. 
Who Is In The Cast?
If and when World War Z 2 happens, Brad Pitt will come in to reprise his role as Gerry Lane, the former UN investigator, and intrepid zombie fighter. Along with Pitt, Mireille Enos will also come back for the sequel. She played Gerry Lane's wife. In an interview with Digital Spy, Enos says that she will be in the sequel. She went on to say that there has been some shifting with the directors, and they don't know the schedule, but the movie will happen, and she will be in it. However, this was about four years ago. So, we don't know if she will stick to the statement four years later or not. Surprisingly, there have not been any other casting news so far. So, it is difficult to say who we would see in World War Z 2. 
World War Z 2: What Will Happen?
The first movie from the World War series was based on the bestselling novel with the same name. So, it will be tricky to predict what the next movie would bring. The original movie ended with giving all the viewers hope that mankind would indeed survive. They will all be able to fight the undead hordes. However, by the end of the movie, Gerry Lane says that there is a lot left to do. 
The original novel has a story that spans around the globe. It stretches into a political future. A lot has changed by the zombie pandemic. That does offer a lot of material for the filmmakers to use for World War Z 2. In an interview, Fincher said they had laid many stones and deconstructed it right now. They are thinking of what the mythology is right now, and where they can go. 
By the end of first movie, mankind had discovered how they pass the "unseen" from the infected without infecting themselves. But even after that, the world remained overrun. In World War Z 2, all viewers can expect to see how humankind fights back. 
What Is Brad Pitt Doing Right Now?
There won't be a World War Z 2 without Brad Pitt. However, we don't know when we would get to see the it. Other than the movie, there are many projects Pitt seems to be involved with. The last we saw of the heartthrob in 2019 Quentin Tarantino's movie- Once Upon a Time in Hollywood. The movie was widely applauded and bagged numerous awards. He received the Best Supporting Actor in Academy Awards. Not just that, he also was honored with a SAG, BAFTA, Golden Globe, and his first-ever Oscar. 
After the successful movie, Brad Pitt has signed yet another movie. He will next be in David Leitch's Bullet Train. Written by Zak Olkewicz, the movie is inspired by Kotaro Isaka's Japanese novel- Maria Beetle. Bullet Train follows five assassins who out of nowhere are in a fast-moving bullet train. The train is moving from Tokyo to Morioka with very few stops. All the assassins then realize that their missions are interconnected. The question is, who will make out of the train alive, and what awaits for them on their destination. 
The movie quite sounds like a high dose of thrill. So, we know that we will get to see Pitt in action sooner than later. David Fincher, the director, is right now working on his next project, a movie called- Mank, which is all set to release on Netflix in 2020. It remains to be seen what happens to World War Z 2. But as zombies rise from their death, we expect the sequel rises too. We will keep updating this space with all the latest news. You stay tuned with us for all the new updates. In the meantime, you tell us which is your Pitt's performance in the comments below?