Counting On alum Joy-Anna Duggar is just a few weeks away from her delivery date. The reality TV star is expecting her second child with her husband, Austin. Recently, she put her baby bump on display, sharing an update on her pregnancy. She said that 'being patient is hard.' Let us dig deep.
Counting On: Joy-Anna Updates Her Fans On Instagram
Joy-Anna shared a mirror selfie featuring her baby bump on Instagram. She was in a grey tee and black sweats complimented with a sweet smile. She captioned it with 'How are we only a couple of weeks away from meeting our baby girl?!?' Joy further added that it is hard to keep calm. They are just a couple of weeks away from seeing their daughter. However, Joy-Anna is cherishing her days with her husband and son, Gideon.
Bringing Up Bates star Carlin Bates left a comment saying that she cannot wait to meet the baby girl.
Joy-Anna And Austin Thrilled To Be Pregnant Again
Joy-Anna Duggar announced her pregnancy in March via an Instagram post. This followed nine months after she confirmed her terrible miscarriage last year. In the announcement post, they wrote that they are thrilled to be expecting again. Moreover, the mom and the baby are all safe and sound. Later, the couple revealed on Youtube that it's a girl!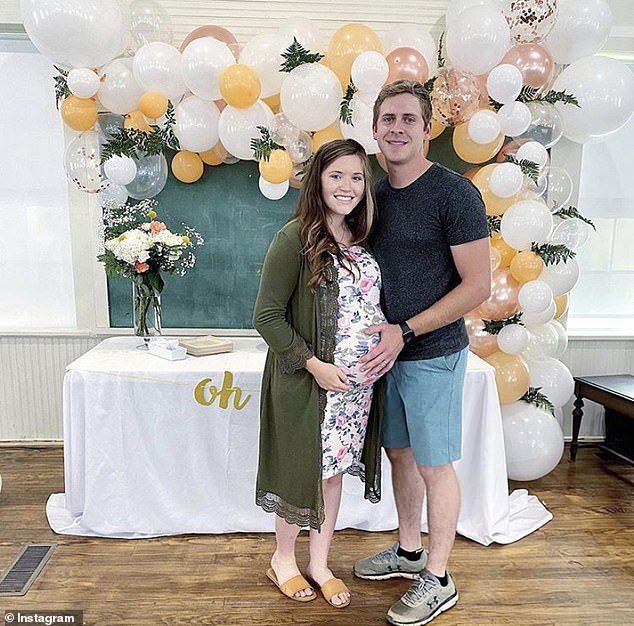 Counting On: Joy-Anna Never Misses To Update Her Fans
Joy-Anna and Austin celebrated her baby shower a few days ago. Joy-Anna's mother, sisters, and sisters-in-law attended the event. Even the Duggar family's estranged daughter Jill was present too. The mom-to-be has been updating her fans through Instagram and Youtube. Recently, she also shared a vlog telling her fans about her preparations for the hospital birth.