The series showrunner Chris Mundy recently teased some hints that are likely to happen in Ozark Season 4. The last season had raised the stakes quite high. Also, many fans started predicting different theories that might portray in the second half of Netflix's crime drama series. While many wondered whether Ben Davis (Tom Pelphrey) would return in the upcoming season. Chris spills the beans of major storyline that would change the Byrde family life. Let's see how the Byrde family's journey from Naperville to the criminal cartel in the Ozarks changes in the final run.
Ozark, created by Mark Williams and Bill Dubuque, is a crime-drama series on Netflix. It follows a married couple who moves to Ozark after their money-laundering scheme goes wrong. When Martin "Marty" Byrde's Mexican drug cartel fails, the financial advisor offers another plan to set up a bigger money scheme in the Lake of the Ozarks to compensate for their previous mistake. Sooner, Martin moves with his family from a suburb of Naperville, Chicago, to the remote summer retreat of Osage Beach, Missouri. However, when the Byrdes family enters Missouri, they soon get involved with many local criminals and later with the Kansas City Mafia.
Ozark Season 4: What To Expect From The Final Run
Byrde's Know How Their End Game Looks Like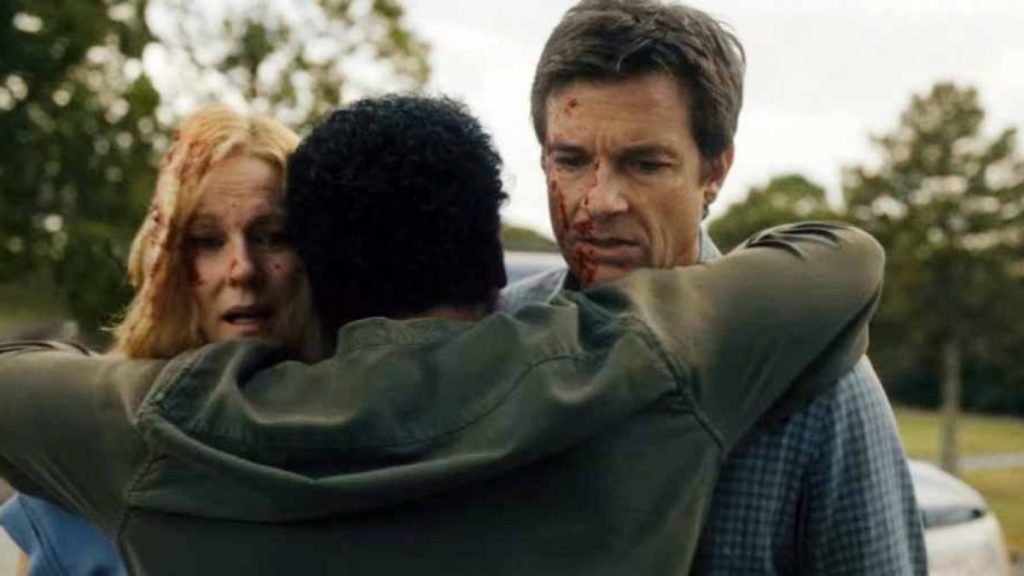 In a PaleyFest LA pre-recorded online session, showrunner Chris Mundy revealed that the major things are going to happen in the Byrde family way. With passing time, the Byrde family found how they need to finish everything. They already had witnessed much loss, and now they're at the brink where everything is starting to fall one after the other.
Consider Wendy Byrde (Laura Linney) and Ben's conversation in the megastore parking lot. There Wendy said something like, "when you've been running for your life, everything else seems extremely dull." What could it mean? Is Wendy wants to continue this chase for money irrespective of what it costs?
What if Marty and Wendy decide to find a way to get out of all the chaos? Whatever will be their decision they first need to figure out whether they want to do that? Is this the same life that they imagined before? If not, then what they're expecting now? And how much struggle it would take to achieve their perfect version, which they ever imagined.
Will Ben Return?
In the previous season, Omar Navarro (Felix Solis) captured Marty to check the couple's loyalty towards him. However, to save her husband, Wendy made a deal of her brother Ben's life. But, nobody has seen how he's executed. Many supposed that Ben might return in the fourth run. They concluded he's alive, and they portrayed a false image to bluff Navarro.
However, Chris neglected all the theories. He confirmed that he loved the concept, which everyone suggesting and appreciate their love for the character. Unfortunately, it wouldn't happen in the next chapter. It means even Ben's flashes wouldn't be there. Well, don't be so upset as Linney playful comment hint there is still some hope. She said: "Isn't that what they said about Jon Snow?"