Brooklyn Nine-Nine never upsets its fans when it comes to the season finale. However, Andre Braugher recently shared the challenges they are facing in Brooklyn Nine-Nine Season 8. In the previous season, Jake Peralta and Amy Santiago received good news at the end. However, despite celebrating the good news, the cops will now handle the Black Lives Matter protest. After George Floyd died in police custody, the entire world begins protesting against cops. Shortly, the writer and creator Dan Goor scrapped the previous script and started working on another for the upcoming season 8. The next chapter has some changes in plans. Let's see how these issues would sort in the next chapter.
Brooklyn Nine-Nine, created by Michael Schur and Dan Goor, is a police procedural series on NBC. It follows Jake Peralta (Andy Samberg), a young and sharp NYPD detective in fictional 99th Precinct. He often quarrels with his strict commanding officer Captain Raymond Holt (Andre Braugher). Despite his carefree and immature behavior, he has a high efficiency rate of solving cases and successful arrests. He eventually falls for Amy Santiago (Melissa Fumero), a smart and lovable detective partner. The detectives often report to Sergeant Terry Jeffords (Terry Crews), a polite family man who has a phobia of being killed in the field while doing police work and leaving his children fatherless.
Andre Braugher Shared How Things Will Move In Season 8
It Would Break The Myth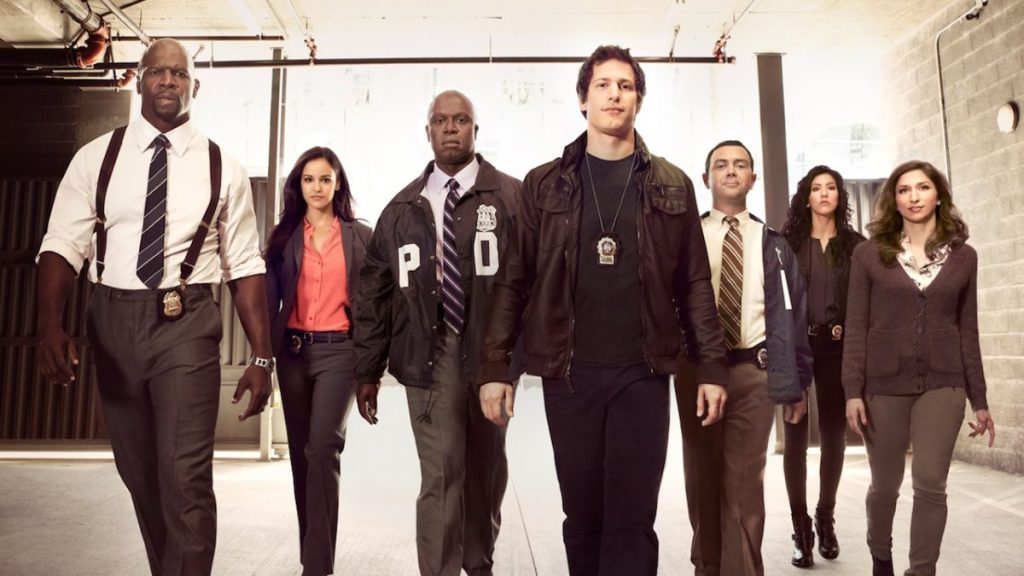 Speaking on The Awardist podcast, Andre Braugher discussed that it's challenging to work on such a theme like Black Lives Matter Protest. Although it's a difficult subject yet, it's important to portray this in their show. As a cops show, it's vital to depict such cases that happened in the present-world. But, everyone is working to make it realistic as per the plan. Andre added that it's okay that sometimes police break some laws for a good cause. However, it's a myth that now needs to be smashed.
Now it's challenging to reconcile the law enforcement face. Since everyone's feeling for the police has changed now. So, it's quite tough. But they are trying their best to depict that in the eighth season, said Andre. The writers' team h as already finished writing the four episodes on the Black Lives Matter movement wave.
More Committed To Show The Reality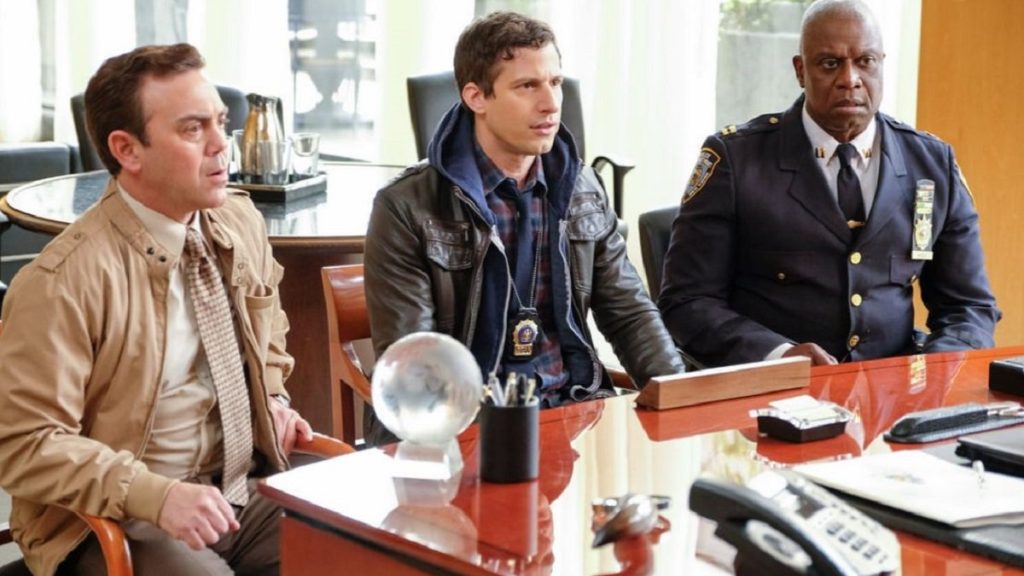 Andre, whose performance drove him straight to the 2020's Emmy nomination for Outstanding Supporting Actor in a Comedy Series, explained their plans. He revealed that while discussing this movement with the creator Dan Goor, they marked some crucial viewpoints that are necessary to depict. They committed to write Brooklyn Nine-Nine Season 8 to play a mirror instead of hiding everything in the fictional world. Thus, the eighth season would feature the New York Police Department's lifestyle.
Melissa Fumero Slammed On Canadian Remake of The Show
Due to the show's immense popularity, it's getting a remake in many different countries. However, the Quebec version of Brooklyn Nine-Nine cast white actresses to play Amy Santiago and Rosa Diaz. Many fans have been upset with this, including Melissa. As soon as the trailer dropped, she quickly responded: "I'm suddenly curious about Quebec's Latina population." However, her intention wasn't to shame the actresses.