The title of Black Clover Episode 141 is "The Golden Family." The upcoming episode will be an important one because it might reveal some untold stories of the manga. Even if we are in the filler, "Six-months training arc," it's better not to miss any episode. Each and every episode in this arc is of utmost importance and has a story to tell. For example, the next episode might reveal the story of Yuno and how he became the vice-captain of the Golden Dawn. And if you want to know more about it, just continue reading.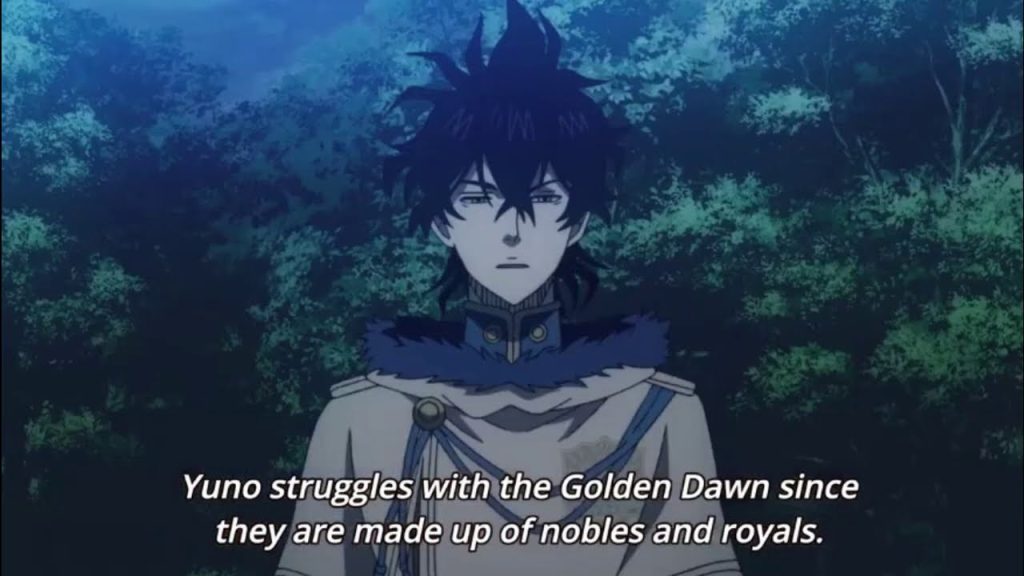 Black Clover Episode 141: Preview Out
The upcoming episode of the anime will entirely focus on Yuno and the Golden Dawn. Unlike Asta, Yuno always has a difficult time being a magic knight. The group of Asta, Black Bulls, is full of talented and competent misfits. Whereas the Golden Dawn is full noble and royal clan members of the Clover kingdom. And because of this, Yuno always struggled with them. Back in 2019, the manga of the series casually revealed Yuno as the vice-capta in of the team. However, now in anime, it might be possible that the creators will show the whole story of why and how he took that position. 
They also released the preview of Black Clover Episode 141. In that, we can see Yuno and Vengeance in different scenes. Meanwhile, Mimosa was healing Alecdora. By the looks of the preview, it seems like the Golden Dawn is having some trouble. Since we are currently in the events before the attack on the Spade Kingdom, therefore the creators will fill in the viewers by leading the events to Yuno's promotion as the vice-president. 
What Has Happened Till Now?
In the previous episode, the viewers saw Asta, raised his muscle power. He chopped the sea dragon roar into share. When he met Lolo, Lolo advised him to become stronger within six months. To challenge the villain, their strength was of absolute importance. Asta was discharging about not standing a chance against the enemy.
In the meantime, Sally arrived. She charged on Asta and Asta subdued that attack into pieces. Sally came along with King's attendant and Makusa North. Everyone went inside the place. Then after, the consideration of the forthcoming battle began. Sally was inventing a weapon useful for future combat.
Black Clover Episode 141: Release Date
If you're closely following the anime and don't want to miss out on Yuno's journey, then just make sure to watch the next episode. Black Clover Episode 141 will release on Tuesday, September 1, 2020, on Crunchyroll and Funimation.