Ozark Season 4 is returning to wrap-up the Byrde family's story for one last time. However, it might end with Wendy Byrde betraying her husband, Martin "Marty" Byrde. As the actor, Jason Bateman spilled some beans on Laura Linney's story arc. Will this betrayal increase the tension between the couple and the family? From the third season, Wendy seems emotionally confused after becoming the core member of Omar Navarro's Cartel. That further increased the emotional tension between Marty and Wendy. And now, it seems that Wendy reached her breaking point.
From the beginning of the series, Martin and Wendy's marriage has been facing many troubles. In the first season, Martin discovered that his wife was having an affair with Gary 'Sugarwood' Silverberg (Bruce Altman), a Chicago businessman. But, Martin is also not innocent. As when Byrde family moved to Ozark, he had started dating Rachel Garrison (Jordon Spiro). The tension between them increased in the third season when Martin spied on his wife. The couple also tried to bribe their therapist to dive into the depth of their personal life. Thus, it seems their marriage and romantic life are at the brink to break.
Ozark Season 4: How Things Get More Complicated?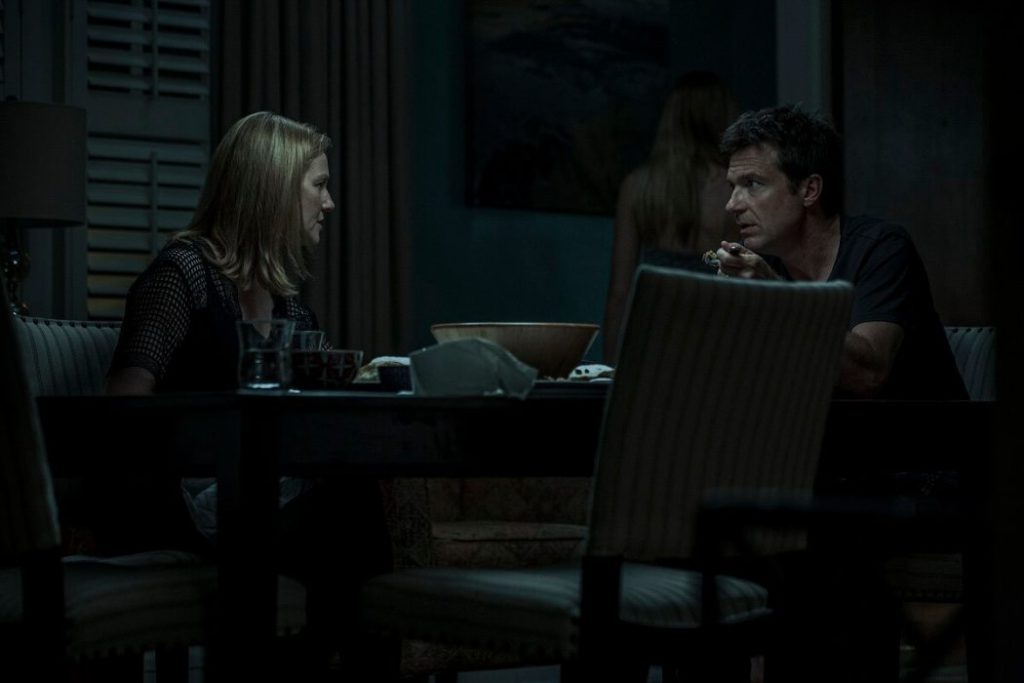 In the previous season, Wendy faced the toughest test in the final scene when she sacrificed her brother Ben Davis' (Tom Pelphrey) life to save her family and get in Omar's good-list. However, Wendy seems upset by her decision. But, her decision has proved beneficial for her as Omar started trusting the Byrde more than before. And even it placed Wendy in the higher hierarchy in the group.
But, this decision has created a thin line between her and her family. As many lives get affected by her decision, especially her son's life. It has changed Wendy completely, from the one who has seen in the first season. Now it seems that this incredible transformation would affect the couple's life. But it's still unknown whether she would continue to stay in this path after losing her loved one. Or she would go to any depth to get what she wants.
Jason Bateman Shared The Couple's Priority
Speaking on Wendy's real intention in the next season, Bateman said he's hoping something good in the next season. However, the drastic change in Wendy after the finale has made him believe that she can do anything to reach the highest position. But, Bateman said he's hoping that she should consider the family's health first while working single-mindedly on earning the good lump-sum of money. However, he has no clue how things would change in the next season. But, Bateman believes that they should work fairly without harming their family.
Will Wendy End Like Walter White?
In a recent interview, Bateman shared his insecurity. He said Wendy should know her limits and should not end like Walter White (Bryan Cranston). Walter White started from a small venture to pay the cancer treatment fees and finished with a million-dollar global business. But his increasing greed made him betraying everyone who invested in his company, which resulted in his loss.
Similarly, Wendy is also sacrificing her closed ones to secure a higher position in the group. Breaking Bad fans must know that Walter became cold to his family while making more and more money. So, if Wendy doesn't seem afraid of getting her hands dirty, then chances are high that she would end up like Walter.