It seems that before starting the battle with God, The Winchester's have some fun time to enjoy in their bunker with a guest star in Supernatural Season 15. After facing such a challenging and dark time, they finally got a fun time to enjoy without stressing over their power and battle. Further, the filming for Supernatural Season 15 is about to complete despite paused production due to the ongoing pandemic. So, the long wait is about to over.
Since Supernatural has only left with seven episodes, everyone stuck in some different position as the upcoming part would see Castiel, Jack, and Winchesters preparing to fight with God, who's preparing to destroy the entire universe. Further, the CW has been posting some promotional posts to elevate fans' excitement for the last seven episodes. Recently, the first collection revealed where Winchesters are enjoying carving pumpkins while Dean is taking a rest in his purple pajamas.
Supernatural Season 15: New Look Of The Next Season Released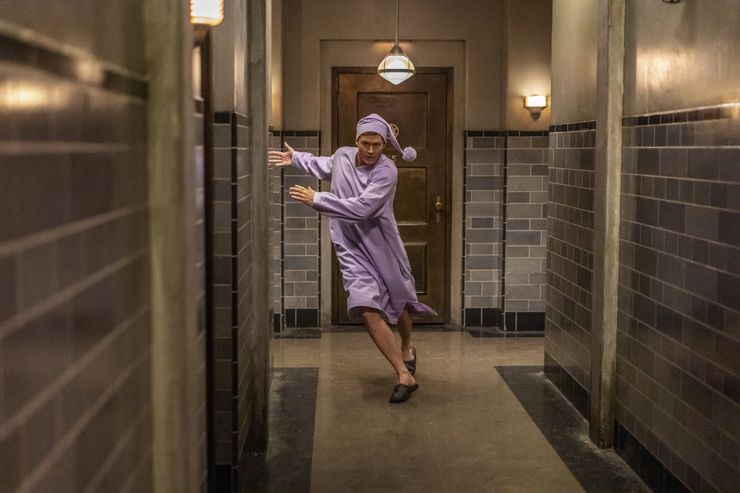 The first look of Dean (Jensen Ackles) in his purple pajamas was recently released. That speaks a lot about their holiday times. However, the pictures are from the episode title Last Holiday. It means their relaxing time will over, and now they have to go back to their busy schedule. Further, someone will find in the lost world hidden from many years to protect their family.
Dean Discovered Someone In Last Holiday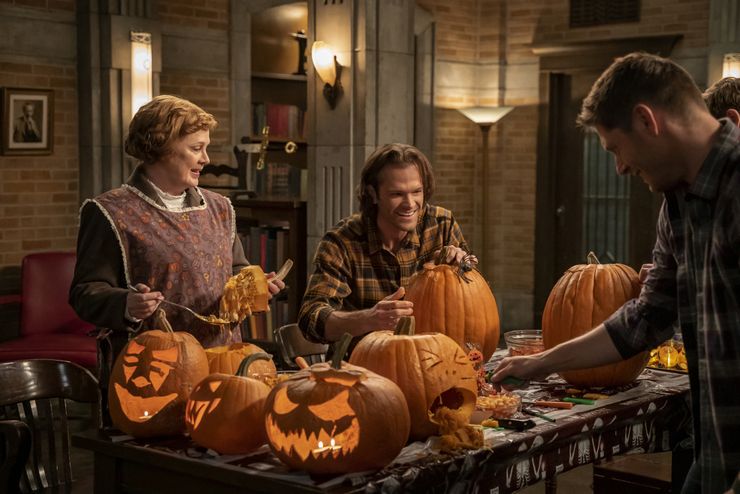 Dean and Sam (Jared Padalecki) discovered someone while making up for the lost time. They found a wood nymph (Megan Fey) hiding in the bunker to provide shelter and protect her family from the outside danger. However, it's still unclear from whom she has been hiding. But, it looks someone is in danger as their hideout has discovered. It means something terrible would happen. However, those pictures don't look like they have a hard time blending with each other.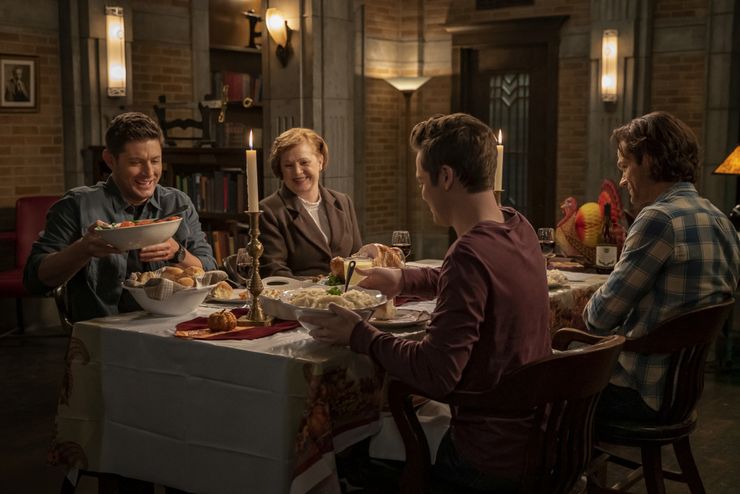 However, everyone looks happy where Winchesters are happily carving pumpkins and thanking everyone for dinner. Finally, after living some dark days, they have a positive environment around them with a lot of fun and humor. Further, you may have noticed that Castiel isn't there. It could mean that Castiel busy handling the danger while Dean, Jack, and Sam stayed behind to have some fun and revive their energy.
Jack True Power Would Discover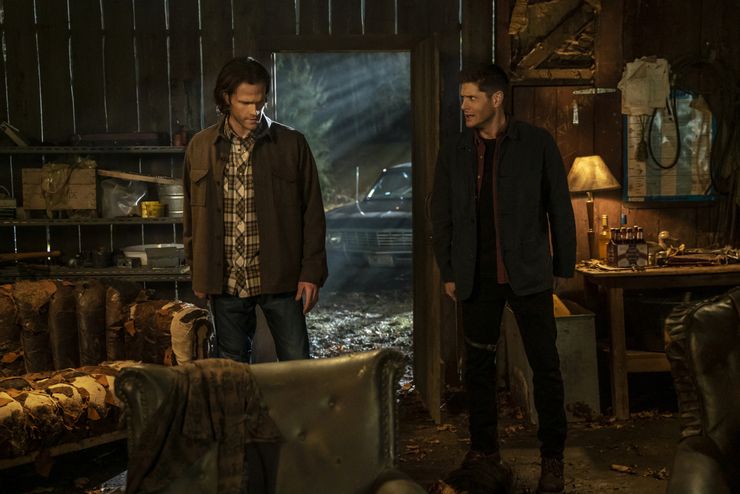 In the halfway of the next season, Jack has some major works, as the new picture highlights him against the Gods. In which Castiel and Winchesters are teams up with Jack to defeat God. The battle would begin after Jack revived his power. It will also be a tough time for Jack to gain Sam and Dean's trust again after killing their mother when she didn't have a soul.
Supernatural Season 15: Production Is Halfway Complete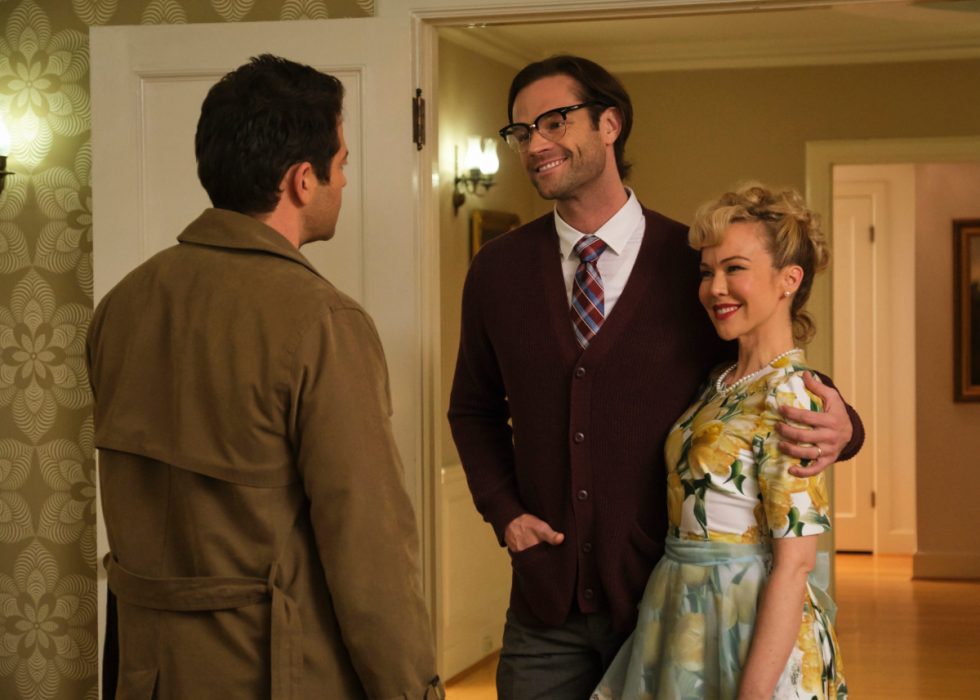 Fortunately, the network had finished its five episodes before the COVID-19 outbreak. However, the last two episodes were only left to film. But, filming for the finale episode is underway as the entire cast and crew members have already returned to their set to resume filming. Further, Supernatural was the first show to return Vancouver to film their remaining episode. So, you don't have to wait for much to see your favorite show.
Supernatural Season 15: Who Will Return?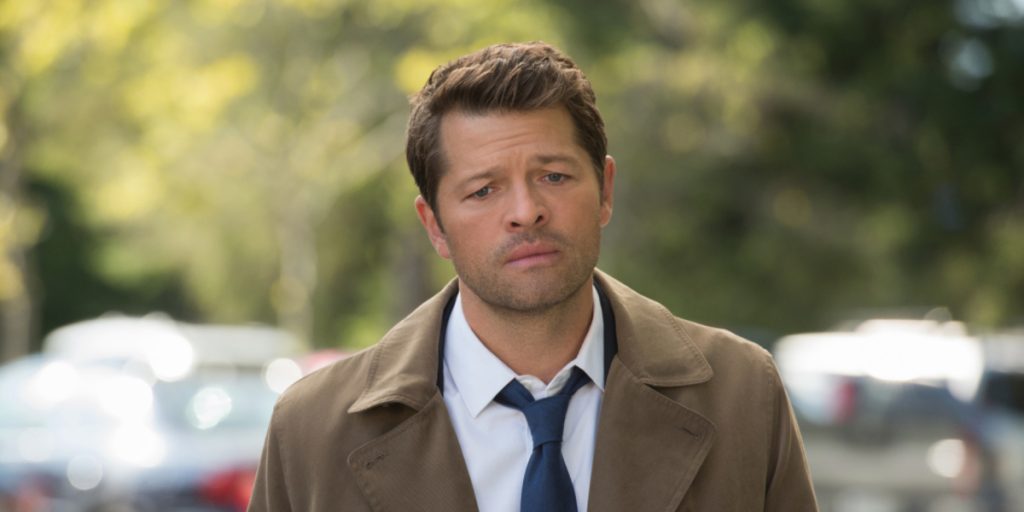 Well, the entire main cast is ready to reprise their role in the fifteenth season. These include Jensen Ackles, Jared Padalecki, Alexander Calvert, and Misha Collins. However, to surprise the audience, Megan Fey would play a guest role in the upcoming season.
Supernatural Season 15: Release Date!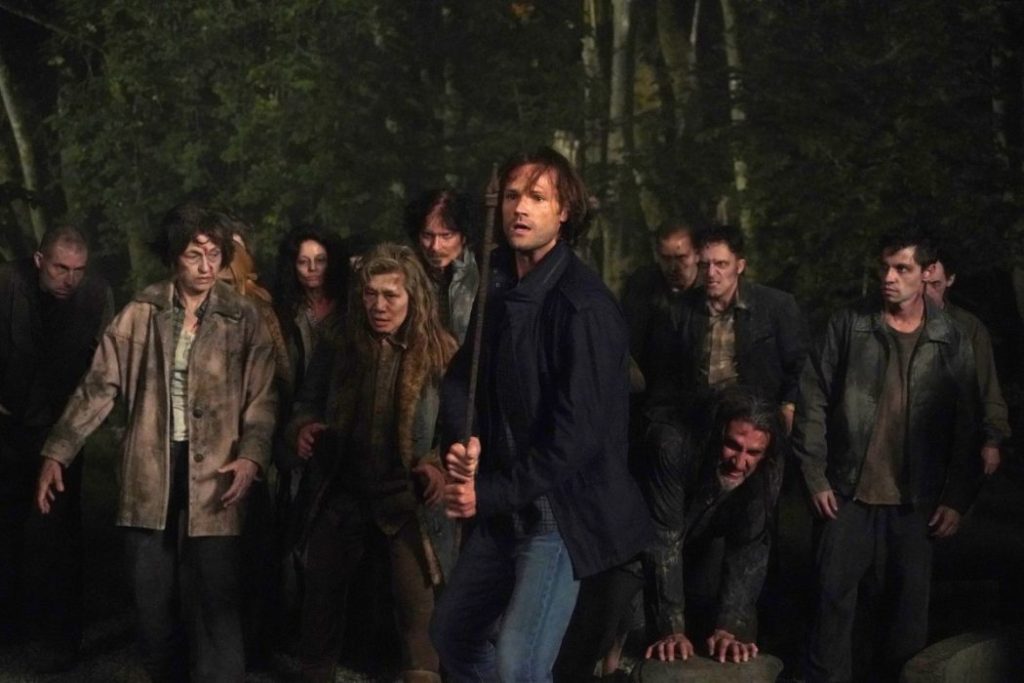 Supernatural Season 15 initially assumed to wrap up in May. However, due to the health crisis, the filming halted in March. Fortunately, they were halfway to finish their filming and resumed their filming early in Vancouver as soon as they got permission to film. Thus, fans don't have to wait too much, as the next chapter would air on October 8. But, the season finale would air on November 19.